National Diabetes Awareness Month
Since November is National Diabetes Awareness Month, I wanted to take a moment to provide you with information about this disorder. Understanding it is the first step in overcoming it, and if you read on, you'll find some valuable tips on staying at your healthiest. If you are ready, let's look at the lifestyle factors that lead to diabetes mellitus.
What Is Diabetes Mellitus?
Generally known as just "diabetes," diabetes mellitus is the group of diseases that impact the way your body uses glucose – CDC. Also known as blood sugar, glucose provides energy for the cells in your tissues and muscles and gives your brain power. For each type of diabetes, it leads to excess sugar in the blood, which, in turn, causes major health issues. Learn more about the different types of diabetes here.
What Are the Symptoms and Causes of Diabetes Mellitus?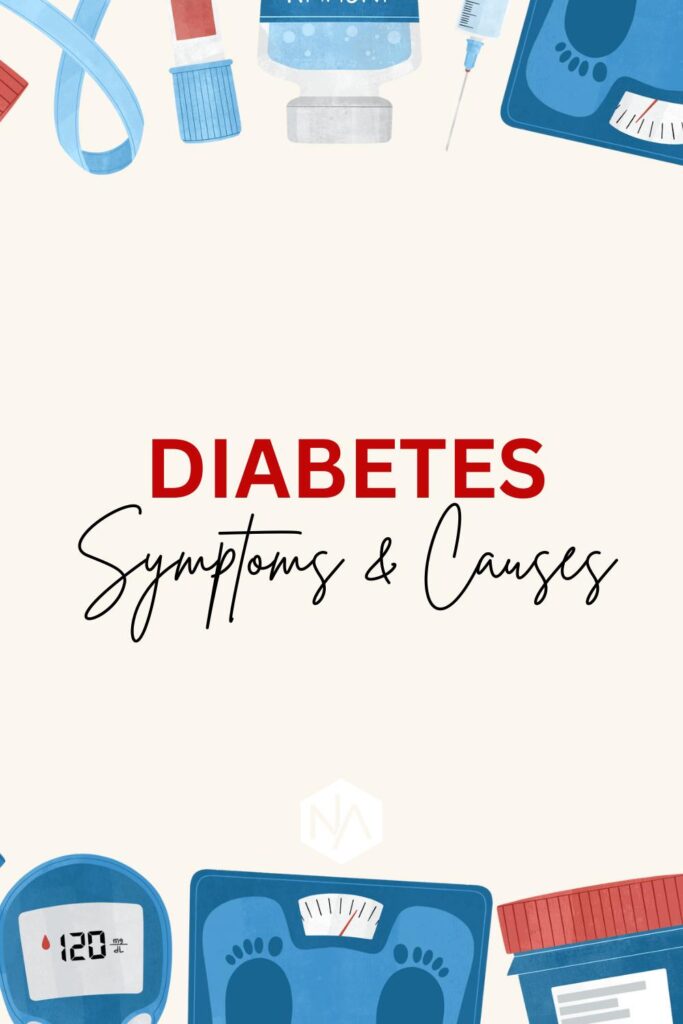 It's not known why diabetes happens but it always results with a sugar buildup in the bloodstream. Since the pancreas isn't making enough insulin, this is why it happens but the causes could be genetic or environmental. If you have diabetes, there are symptoms that you may be experiencing daily:
Always feeling thirsty or very hungry
Going pee often, particularly at night
Experiences blurry vision
Your hands and feet often tingle or go numb
You feel fatigued
Your skin is extremely dry and your sores heal slowly
You have more infections
What Is Pre-diabetes?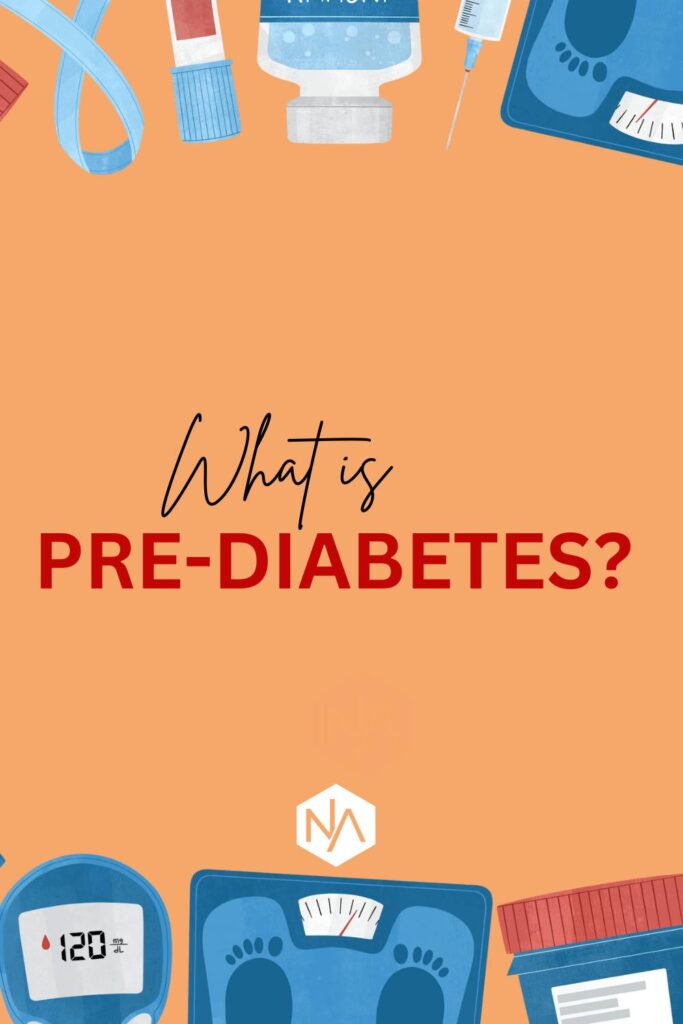 If you've been to the doctor lately, perhaps they told you that you have prediabetes. This means your blood sugar level is higher than normal, though it's not quite high enough to have type 2 diabetes.
While it may be scary, you still have a chance to turn things around by taking care of your health. Read on for some tips on how to get back to a healthy stance and take action during National Diabetes Month!
What to Do If You Have Pre-diabetes
To take control back for your health, you must start eating healthy foods and making time for physical activity. By getting your weight down to a healthy level, you can restore a healthy level for your blood sugar.
What Lifestyle Leads to Diabetes Mellitus and How You Can Avoid It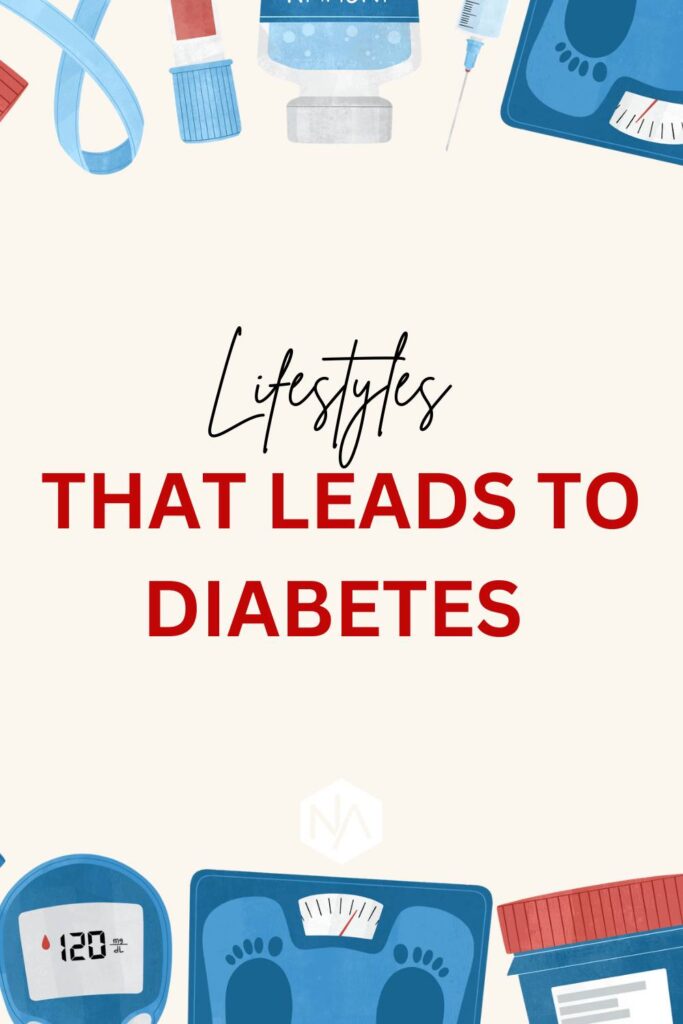 Here are some lifestyle factors that can lead to diabetes mellitus:
Overweight and Obesity:
According to WHO, overweight and obesity are excessive body fat that presents a health risk. And one of those risks could be diabetes mellitus. An individual is said to be overweight if their Body Mass Index (BMI) is over 25. And if the BMI is over 30, then that person is obese. Sadly, this extra weight can cause insulin resistance. Currently, obesity is growing at a rapid rate in the world, especially in developed countries. The great thing is that overweight/obesity is preventable. Start choosing healthier food options such as whole grains, fruits, vegetables, and healthy fats. Limit the consumption of saturated fats as well as fast foods.
Physical Inactivity:
Most people who develop diabetes mellitus often do not keep themselves physically active. Physical inactivity can easily lead to being overweight or obese, which in turn can lead to pre-diabetes or diabetes mellitus. You do not have to be in the gym every day of the week. I recommend choosing an exercise regime that works for you! Personally, I like walking. So I usually walk 2 miles 3-4 times a week. The goal is to stay active and away from a sedentary lifestyle.
Bad Food/Nutrition:
Bad food can lead to risk factors for diabetes mellitus. If you are used to grabbing on-the-go fast foods for breakfast, lunches, and dinners, think about cooking more often. Incorporate healthy ingredients and less sugar when you cook. Whenever you eat out, ensure to make a better meal choice.
Look at your lifestyle and start getting it back on track today. Aside from the lifestyles discussed above, others pose problems for your health, such as smoking, the habit of indulging in sugary drinks & confectioneries, etc. You do not need just to eat salads or go to the gym. There are many ways to eat delicious foods and keep active doing something enjoyable.
15 Foods to Eat With Diabetes!
There are lots of foods you should be eating when you have diabetes or if you have prediabetes. These food recommendations are equally excellent if you do not have diabetes or not pre-diabetes, but perhaps you wish to stay healthier.
Non-starchy vegetables such as broccoli, asparagus, mushrooms, etc.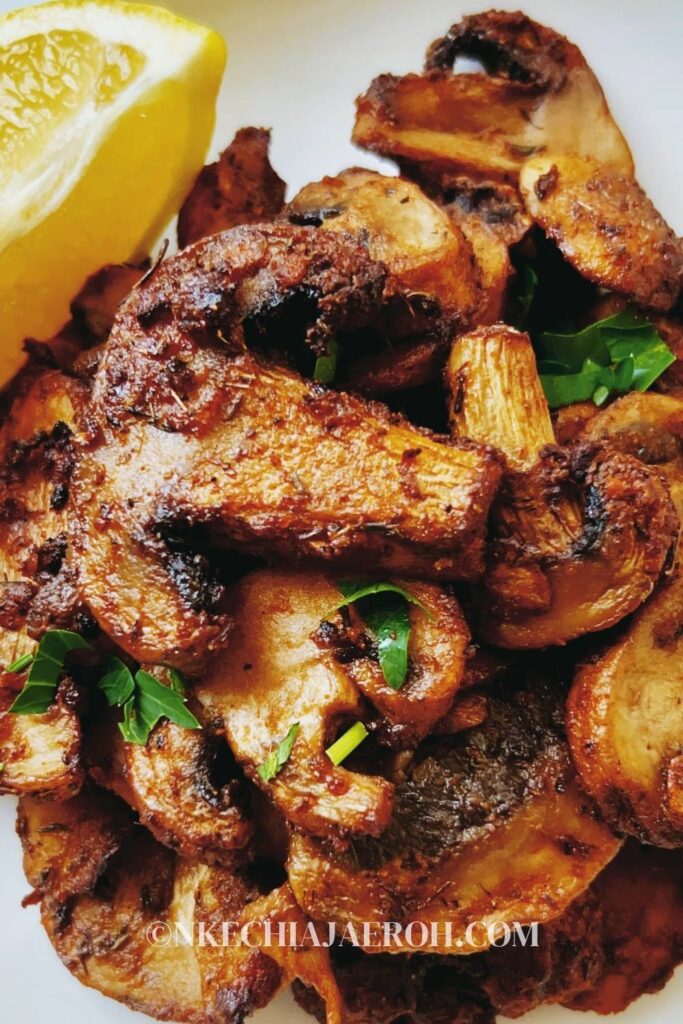 2. Lean Protein: Fish, turkey, chicken, eggs, etc. You can easily make this simple spring mix salad with chicken breast, avocado and eggs. I used apple cider vinegar dressing.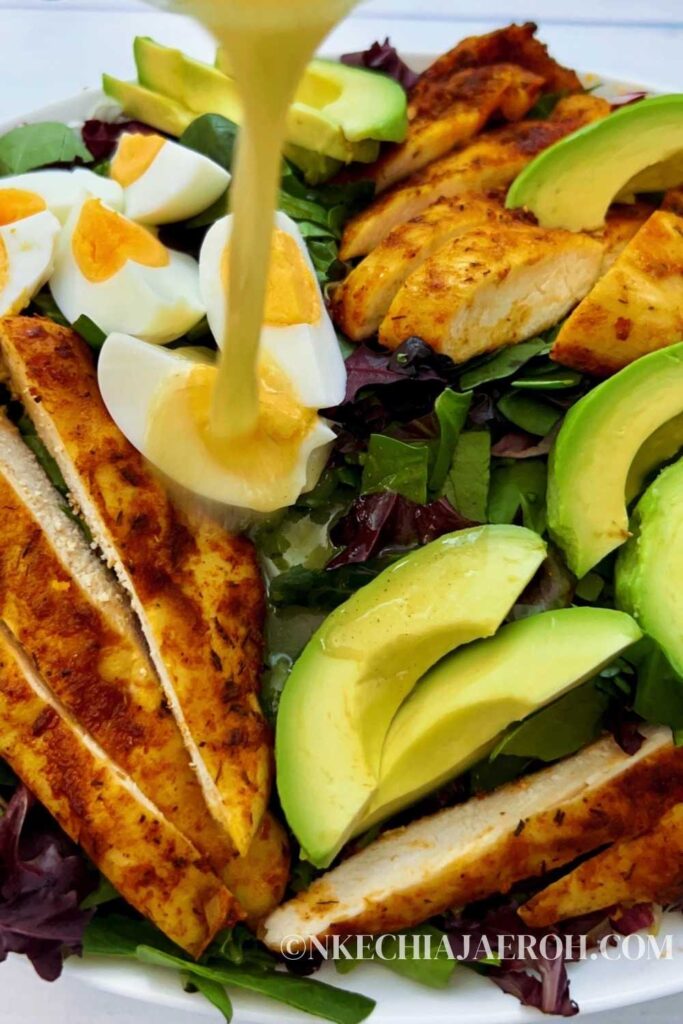 3. Whole grains such as brown rice, quinoa, steel cut oats, etc. Quinoa is one the easiest things to make and yet so nutritious! We love this quinoa fried rice (photo below. It was on our Thanksgiving menu last year)! See this quinoa black beans bowl, too!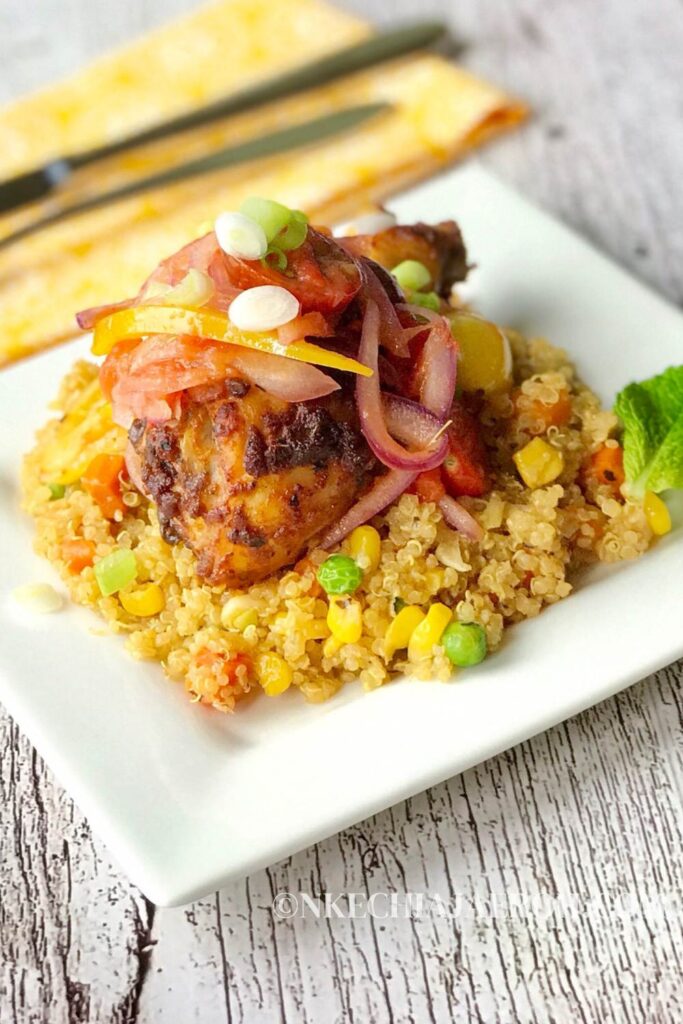 4. Fruits: There are several diabetes-friendly fruits such as berries, cherries, peaches, apricots, apples, oranges, kiwi, grapefruit, etc.
5. Broccoli. I love this simple air fryer broccoli recipe (see photo below)! However, there are several other recipes you can make with broccoli.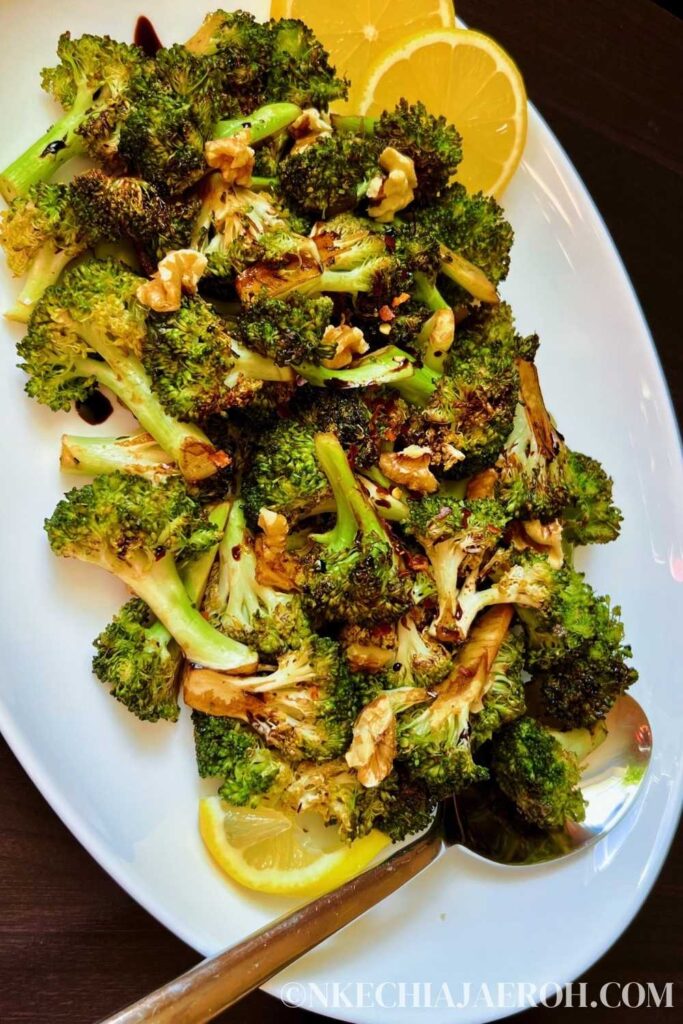 6. Fatty fish. Some fish that are suitable for a diabetic person include salmon, sardines, cod, tuna, herring, etc. Additionally, fish is cheaper! In other words, you will be saving money!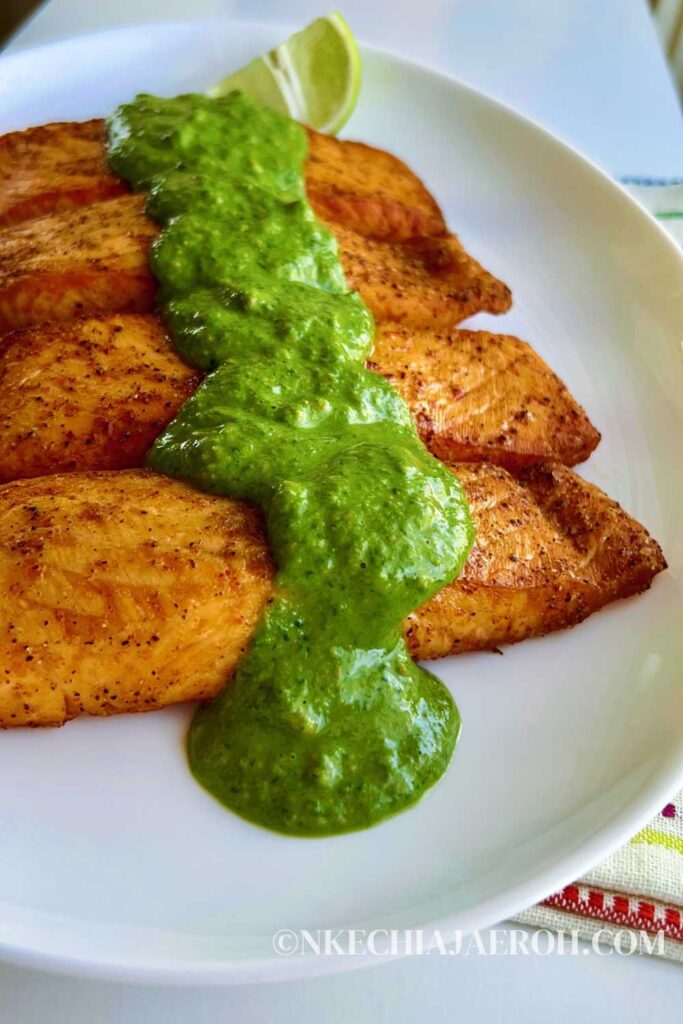 7. Oats. Steel cut oats are the best type of oats for diabetics.
8. Beans and legumes. This Nigerian one-pot beans recipe is easy so to make & tasty. It is freezer-friendly; so, you can make lots ahead!
9. Oils. Some of the best cooking for diabetics include extra virgin olive oil, avocado oil, flaxseed oil, sesame oil, etc.
10. Nuts are great for diabetes people. Walnuts, almonds, pistachios and peanuts are all great nuts to enjoy! I love this walnut spring mix salad, feel free to skip the blue cheese.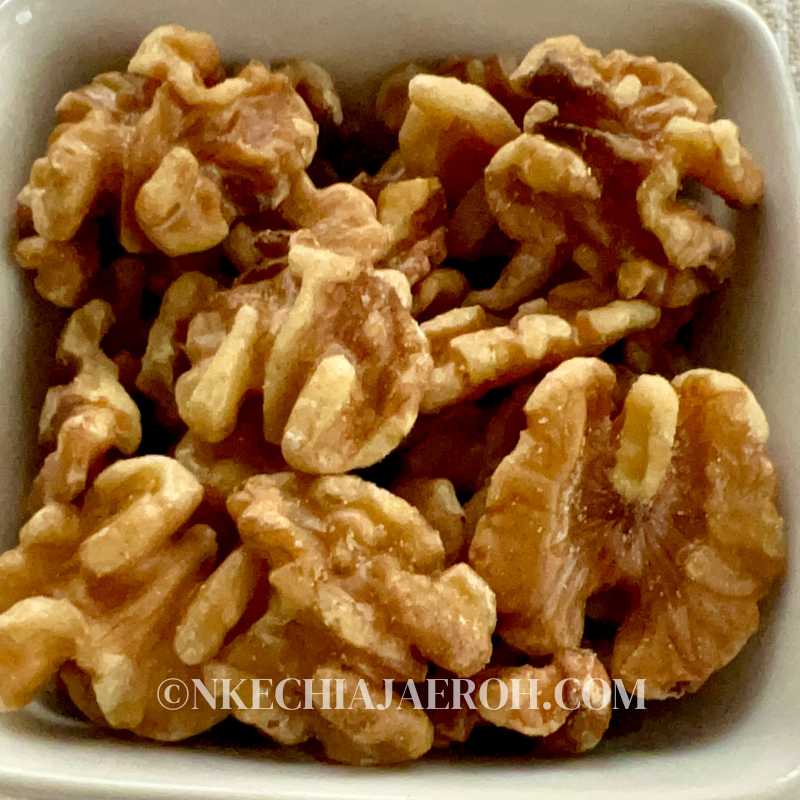 More Foods to Eat with Diabetes Mellitus:
11. Yogurt. Stick with plain yogurt if you have diabetes.
12. Tofu
13. More vegetables make everything better. Spinach, lettuce, cucumber, green beans are all some of the veggies that can help control blood sugar. Tomatoes, cabbage, and zucchinis are great too. This zucchini chicken air fryer is one of my favorite ways to eat zucchini! YUM!!!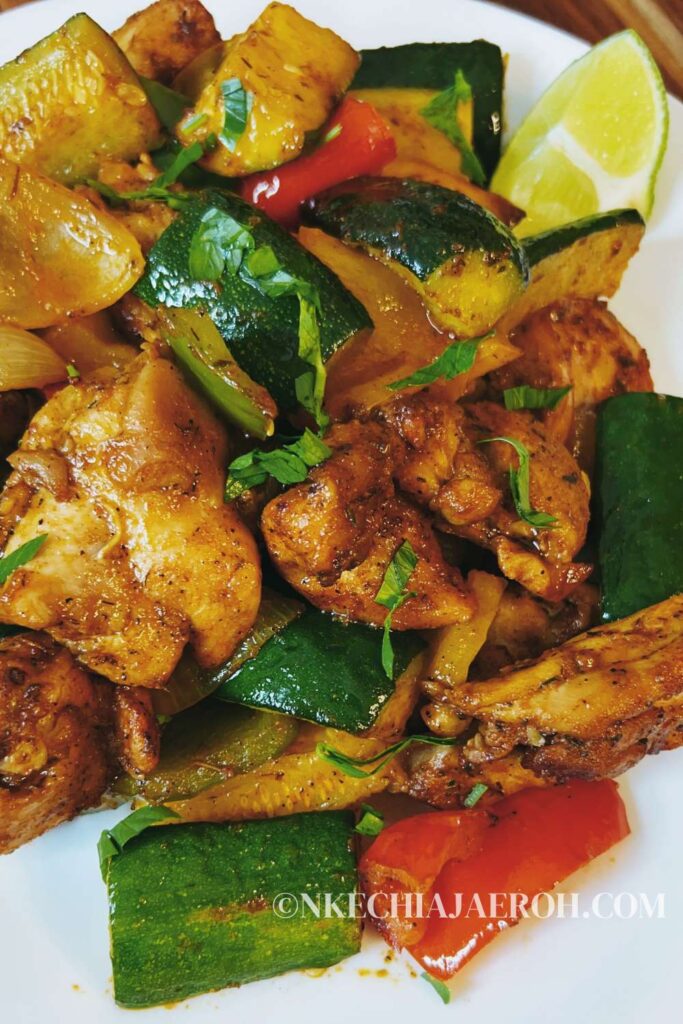 14. Sweet Potatoes contains good amount of magnesium and fiber. These can help to stabilize the blood sugar. Check out my sweet potato avocado bites below.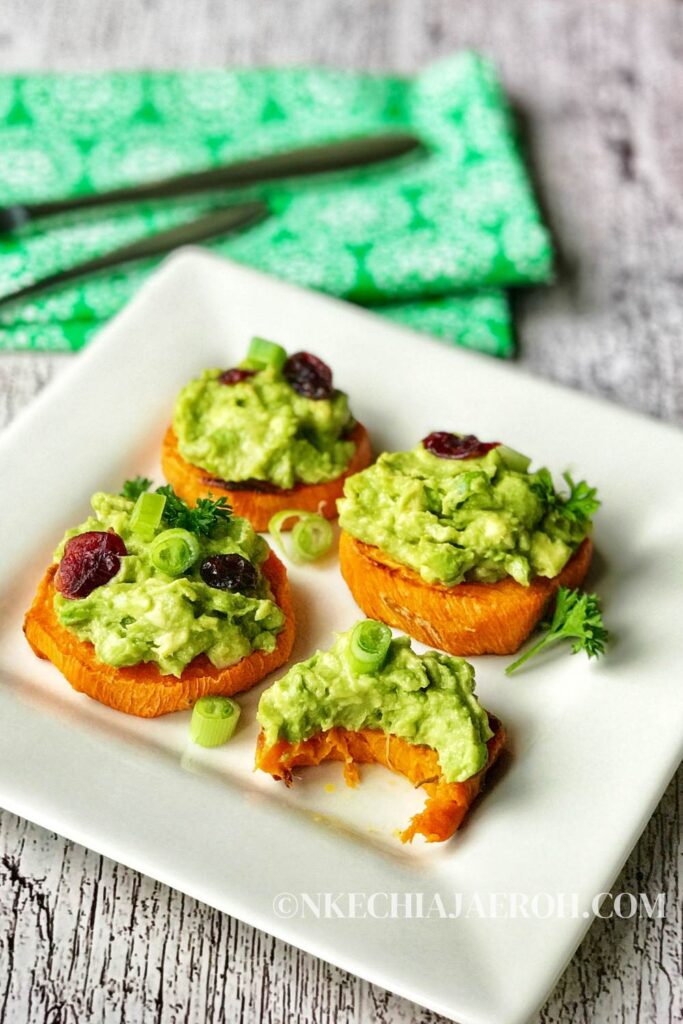 15. Tea. Green tea, hibiscus tea, cinnamon tea, chamomile tea, and turmeric tea. Also, black tea, ginger are all great teas to could help people with diabetes mellitus.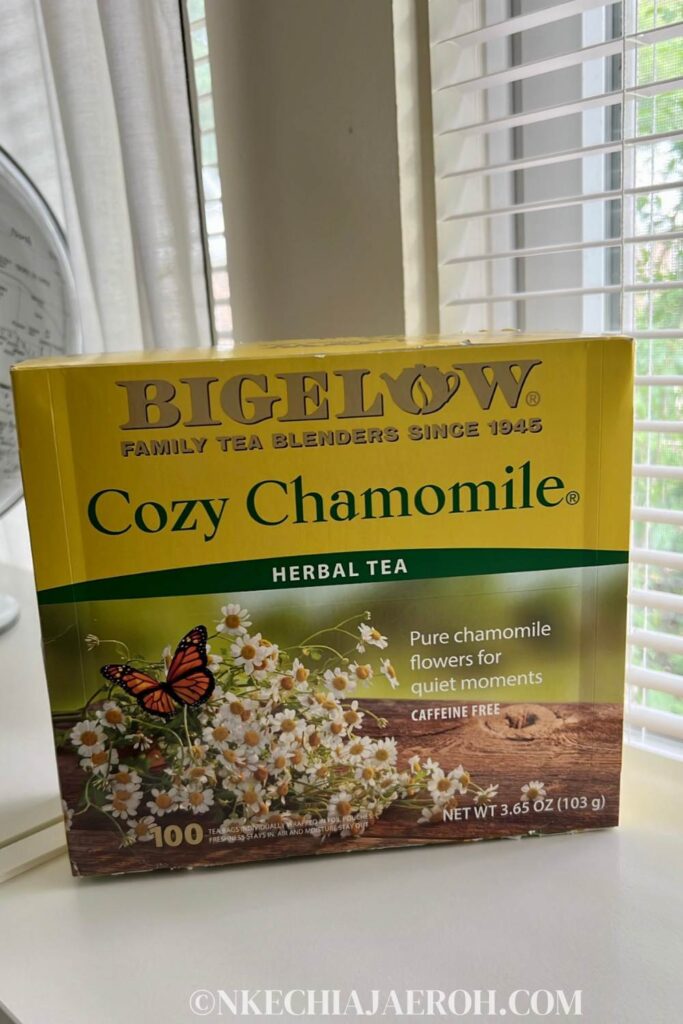 Bonus: Cinnamon! Cinnamon calms inflammation. You can sprinkle it on your yogurt, oatmeal, sweet potatoes, apples, or even tea for an added boost. At the same time, cinnamon is excellent for baking!
What Should You Not Eat As a Diabetic? 11 Foods to Stay Away From!
Here are some foods that aren't the best if you have diabetes or are pre-diabetic. To take care of your health overall, you should avoid these foods:
Sugary Beverages
Breakfast Cereals
White Rice
Fried Foods
Foods with Saturated Fats (cookies, cakes, etc.)
Chips
Dried Fruits
Fruit Juice
Fast Food
Packaged Lunch Meats
Corn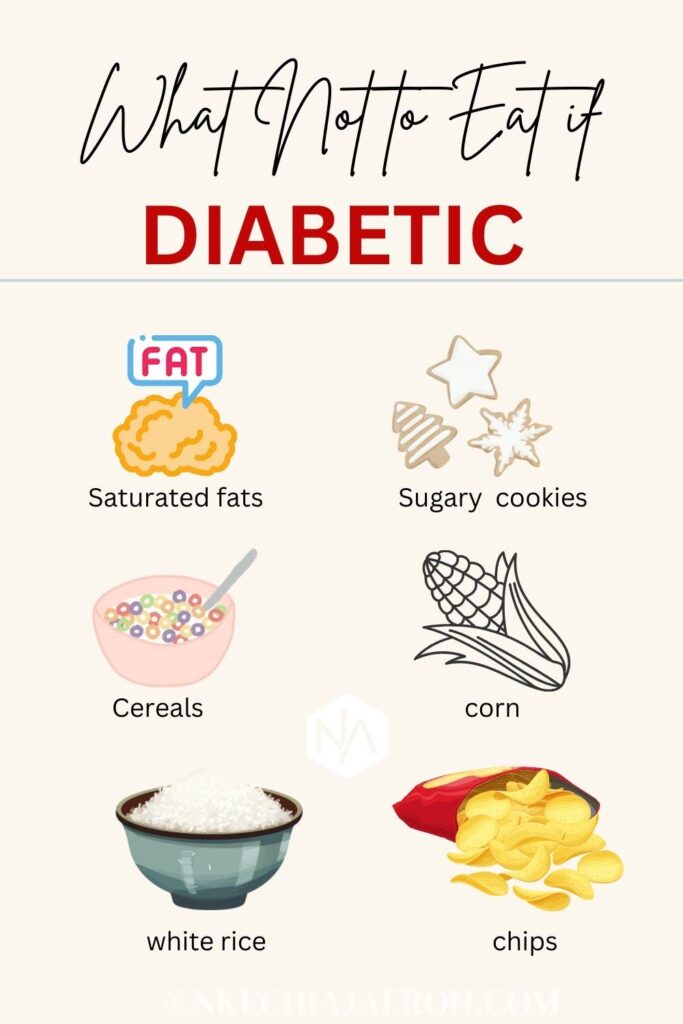 Diabetes Mellitus FAQs:
What foods help keep diabetes away?
Focus on eating vegetables that are non-starchy like broccoli, spinach, asparagus, and peppers. You should eat whole fruits and lean proteins like chicken fish, turkey, tofu, yogurt, and eggs. Take in your whole grains like brown rice and steel-cut oatmeal. And when you're thirsty, drink water or unsweetened beverages. Add a squeeze of lemon to your water to give it more flavor if you're missing your sugary beverages. 
Can I live a normal life with diabetes?
Everyone has their own definition of normal, and while that varies, you can live a relatively normal life with diabetes if you make your health a priority.
Can you stay healthy with diabetes?
Yes, you can stay healthy with diabetes, but you need to do your part. You must choose healthy foods, keep your weight healthy, and get moving every day. If you have medicine, you must take it as directed, even on days when you feel good. It is important to take these steps to stay healthy. 
How does diabetes affect life?
Diabetes can affect your overall life by leading to additional health complications. This chronic condition can interfere with every area of your life, and it may in turn cause you to feel anxious, depressed, and hopeless. If you're not taking steps to properly control your blood sugar, you may have mood swings or become hungry and lightheaded. You must take control of your health to lessen the impact this disease can have and to get the most enjoyment out of your life.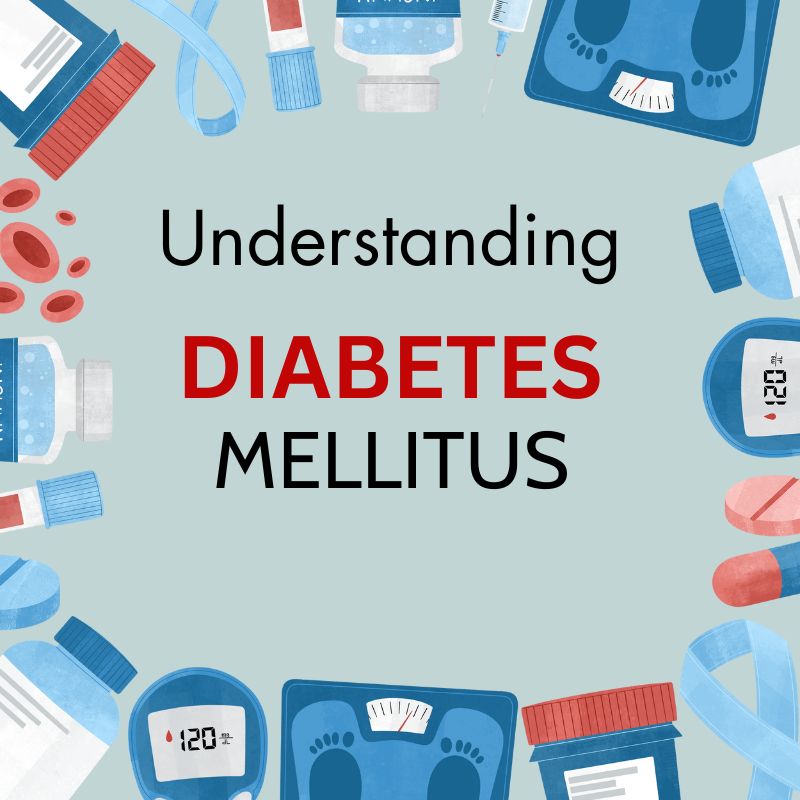 Finally, let's connect on social media, am on Pinterest, Facebook, Instagram, Twitter, and YouTube. If you like video recipes, then be sure to head over to my YouTube Channel. Share this recipe post, and SAVE/PIN THIS IMAGE ON PINTEREST! ⤵️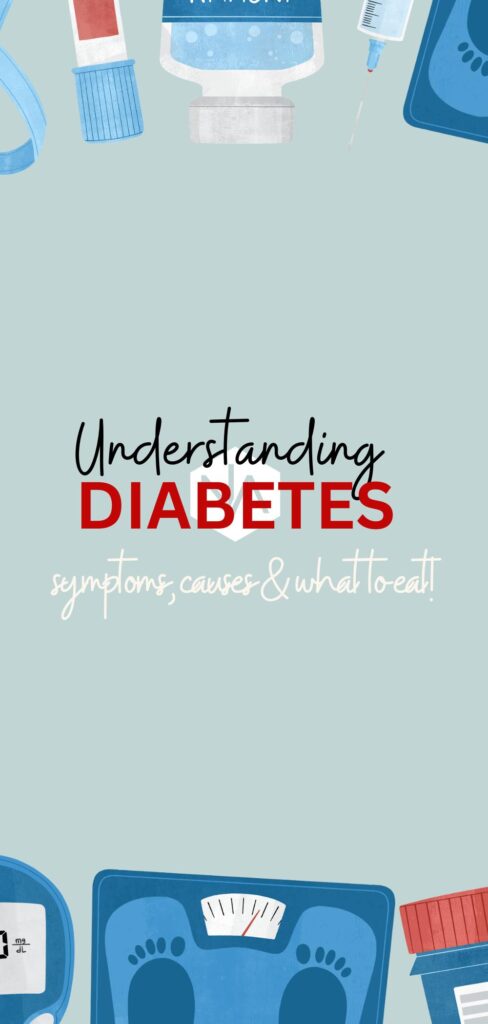 THANKS FOR STOPPING BY! Stay well, safe and keep cooking!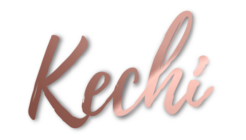 THIS POST CONTAINS AFFILI ATE LINKS, you are not charged more for using these links, but I make little coins when you do.