What is Anxiety?
Raise your hands if you have felt those butterflies in your stomach during a job interview or in anticipation of major news. The truth is that our bodies have a way of guarding and preparing us to manage stimuli. The above description fits good anxiety. A racing heart, tension, or nervousness can all be signs of anxiety or anxiousness. In some cases, these symptoms might be a good thing. They keep you in check and help you to "prepare. "Sadly, on the other hand, an anxiety disorder is a medical condition. It is an uncontrollable worry that can be debilitating. The good thing is that there are some ways to naturally reduce anxiety attacks! 
Some Signs of Anxiety:
Panic Attacks
Shortness of breath
Restlessness 
Paranoia
Shaking
Unable to Sleep
Diarrhea 
Unfortunately, anxiety keeps sufferers stuck and unable to move forward in life. The better it gets under control, the best for you make to take charge of your life emotionally, socially, and physically.
This article will focus on simple ways to naturally reduce anxiety attacks. Keep reading to find out more!
10 Ways To Reduce Anxiety Attacks Naturally 
Managing anxiety goes beyond asking people experiencing it to "calm down." Lifestyle changes can play a crucial role. Here are recommended ways to stop anxiety attacks naturally.
1. Exercise- Get Moving!
Make exercise part of your lifestyle routine to reduce anxiety naturally. When starting to get into exercising, you can start small and with what you enjoy!
Walking is incredibly fantastic and can help you clear your head! To be honest, walking is generally my preference in terms of exercise. I value my daily walks! Walking, hiking down a path, riding a bicycle, jogging, or dancing can help release endorphins.
Why should you care about endorphins? Well, they are also called "happy hormones ." This means for every activity, you find bliss. You release endorphins which make you feel happy.
Additionally, exercising boosts your concentration and motivation levels, which are helpful in certain anxiety disorders. To reduce anxiety attacks naturally, become more active, walk, hike, dance, and engage in more physical activities that make you feel good.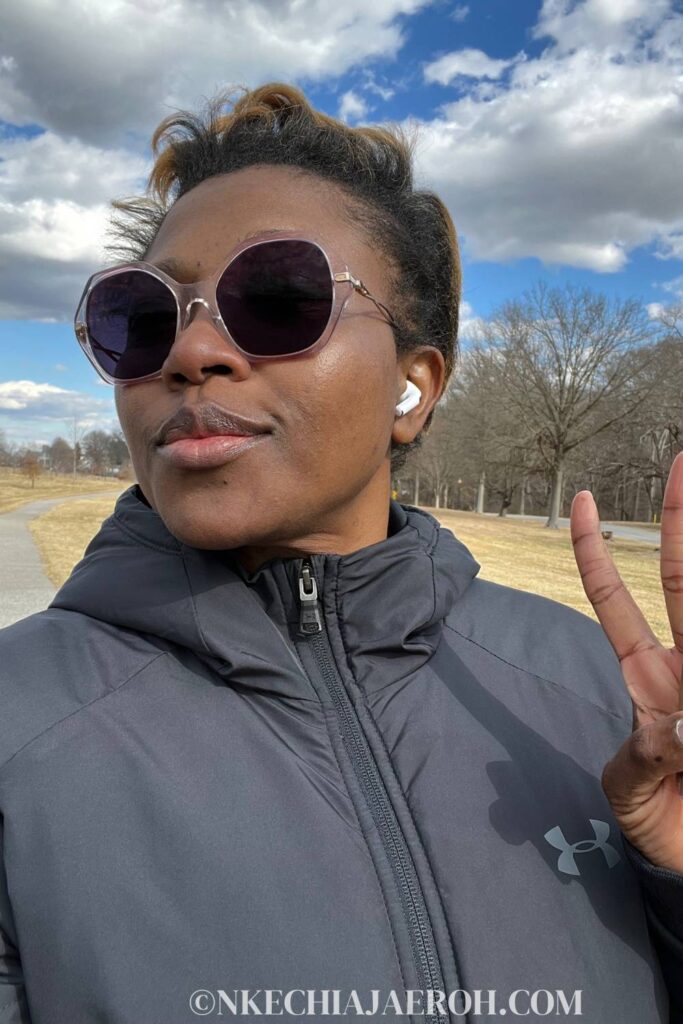 Make exercise part of your lifestyle routine to reduce anxiety naturally. Going outside into nature is always refreshing and calms the nerves.
Click To Tweet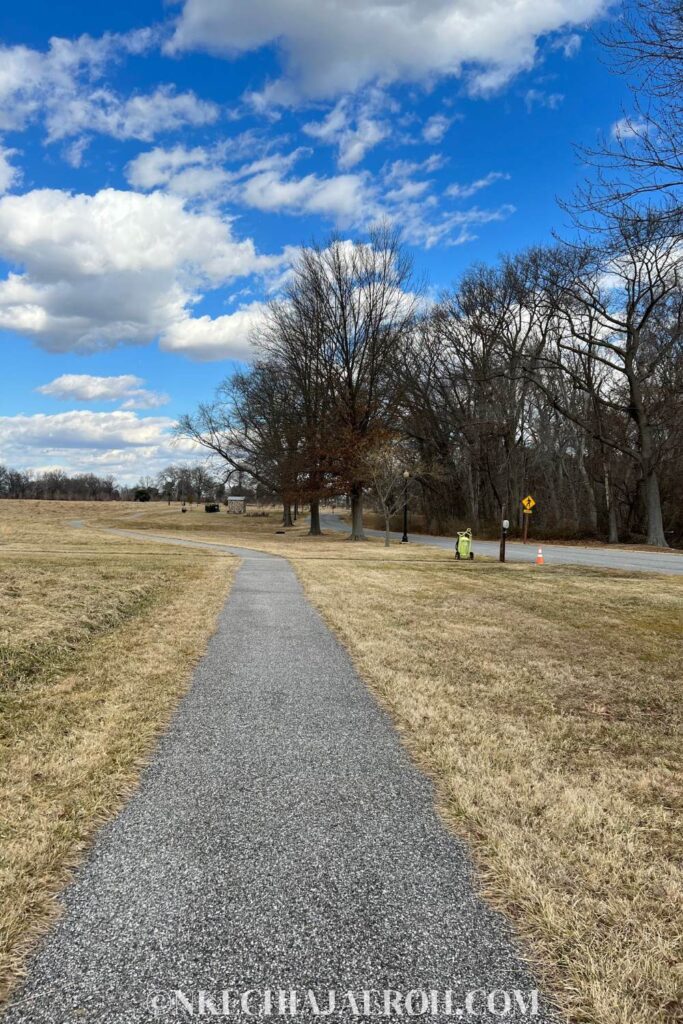 2. Reduce Anxiety Naturally with Sleep!
Experts say good sleep rewards the body physically and emotionally, while poor sleep habits can increase feelings of anxiousness and stress. Sadly, you need to develop good sleep patterns to help curb anxiety naturally.
It's natural for humans to want to "secure the bag" by working harder and harder. However, the body needs good sleep, about 7 to 9 hours, to function correctly.
To Achieve better sleep, Develop good sleep-inducing habits like:
Turn off all devices before going to bed, especially phones and TV. DO NOT USE YOUR DEVICES while in bed.
Keep the ambiance of your bedroom calm, soothing, and dark to induce sleep.
Create a sleep routine. Make an effort to sleep at the same time daily. 
3. Eat Right 
"You are what you eat," never forget that. So, a healthy balanced diet change is an excellent start if you seek the best natural remedies to stop anxiety attacks.
An essential mineral that supports enzyme reaction and nerve function is magnesium. Foods rich in magnesium are natural remedies to attenuate anxiety. Enrich your meals with almonds, whole meat, quinoa, spinach, cashews, black beans, and dark chocolate. Apart from magnesium intake, you might want to consider swapping foods filled with:
artificial colors,
artificial flavorings 
preservatives 
Replace them with natural foods rich in nutrients and with different colors of the rainbow. Eat more proteins, fruits, complex carbohydrates, and vegetables. Wholesome foods naturally rich in antioxidants are ideal and suitable for you!
Stay hydrated, always. The value of water and other homemade natural juices is endless! Finally, be mindful and pay attention to how your body reacts when you eat certain foods.
If you notice you develop feelings of anxiety after eating certain foods, you might consider eating less of them. You can reduce or manage anxiety naturally by avoiding certain foods!
An essential mineral that supports enzyme reaction and nerve function is magnesium. Foods rich in magnesium are natural remedies to attenuate anxiety.
Click To Tweet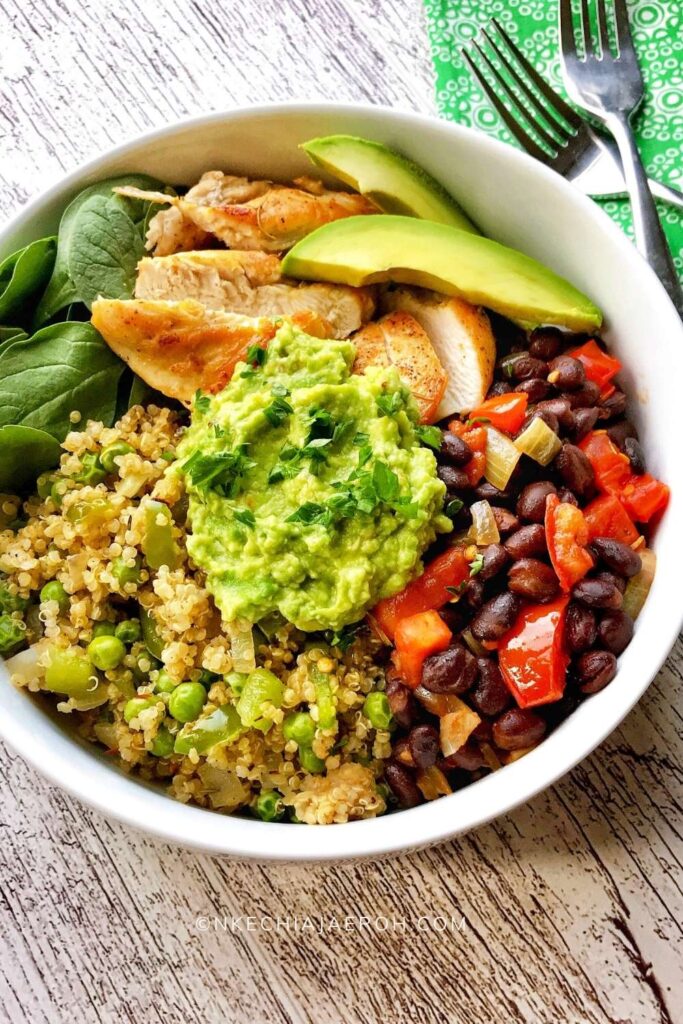 4. No Caffeine
Did you just yell, "No! I love my morning coffee"? If you did, it's probably time to start "unloving coffee." Note that mild coffee consumption isn't all bad for most people. But if you have chronic anxiety disorders or mental health issues, caffeine isn't your friend. Here is why.
Caffeine can hinder the chemical adenosine, which makes you tired. Instead, it triggers the production of adrenaline, which keeps you alert. The release of adrenaline can cause jitters and increased nervousness which is bad for business, reducing your anxiety. But, yes, we know you have an attachment to your coffee, and breaking the habit might be a huge struggle.
To prevent caffeine withdrawal, start by reducing the quantity of coffee you consume daily and gradually do so until you stop altogether.
Reducing your caffeine intake is definitely one way to stop anxiety attacks naturally.
5. Smoking and Alcohol
Quit smoking! It doesn't do your nerves and your lungs any good. And yes, we know about the "pseudo-relief" people say smoking gives, but it doesn't help. Like smoking, alcohol doesn't help either, and continuous use of alcohol to "cope" with anxiety will lead to alcohol dependence which worsens anxiety.
Research shows that smoking and alcohol can trigger chronic stress and anxiety in people with mental health issues. For the best results, we recommend quitting smoking and alcohol as a way to stop anxiety attacks naturally.
6. Tea Can Help Reduce Naturally Anxiety
Ridding your system of caffeine and alcohol is a bold step. Now, you have to substitute with healthy, soothing remedies. Our first recommendation is chamomile tea. Chamomile tea contains Matricaria recutita, a compound with sedative effects.
The sedative effects of chamomile tea is a natural remedy to stop anxiety attacks naturally and help you sleep better. So, add some chamomile tea to your cart next time you go grocery shopping. My Personal preference is BigeLow Cozy Chamomile Tea. You can use any other brand of choice! This is nor a sponsored but I like their product.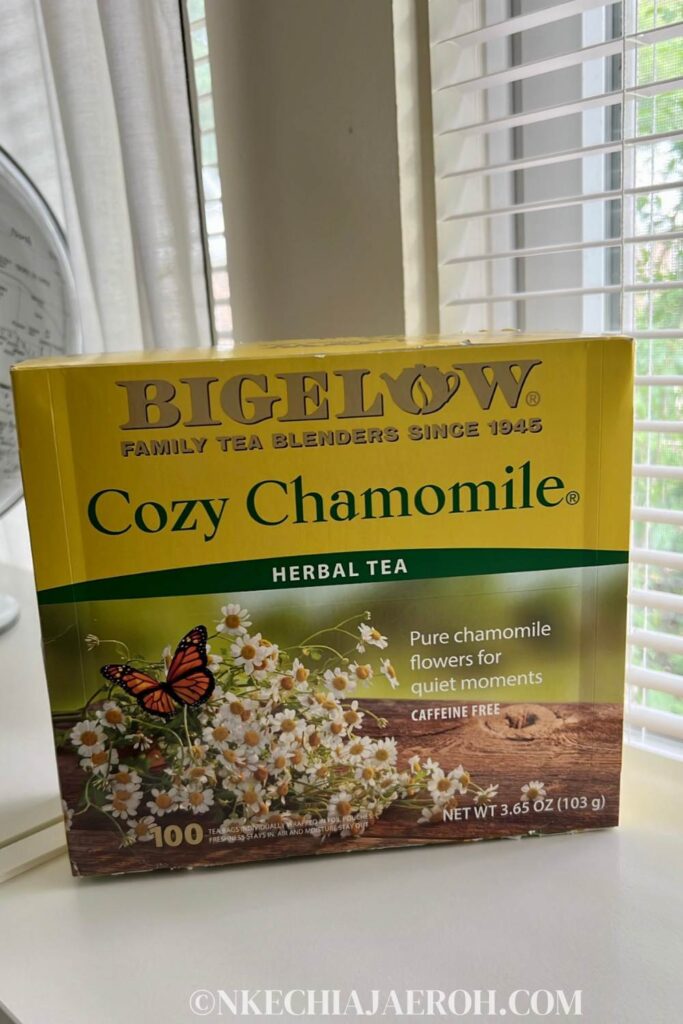 7. Pets/Animals
Rubbing your fingers gently through the coat of a furry friend can be a soothing remedy for anxiety attacks. Research shows that animals make excellent companions. They support, care for, and love their owners. This has proven helpful to people with mental health issues, including anxiety attacks.
Your pet doesn't have to be a dog or a cat. Even crickets and horses can help alleviate anxiety attacks naturally. Don't just stand around; go to a pet store and get your animal bestie!
8. Breathe/Rest to Reduce Anxiety!
Anxiety attacks are quite scary. You feel your heart racing faster and your breath becoming harder to catch. Taking deep, calculated breaths is a great way to ease anxious feelings. Your body naturally responds to deep breaths by activating "relax mode."
Once your body relaxes, it can't be feeling anxious at the same time. There are so many breathing exercises available; an example is:
Inhale deeply for 4 counts
Hold your breath after 4 counts
Exhale for 4 counts. Repeat these steps as necessary. 
9. Meditation 
The oldest anxiety-soothing remedy in the books is meditation. Meditation has been proven to exert the most significant impact in reducing chronic stress and anxiety. Gladly, there are a lot of meditation apps available. They can guide you to decrease your stress levels and regulate your breath when you have an anxiety attack.
With meditation, you gain better control of your nerves and body, allowing you to stop anxiety attacks naturally. We have recommended 10 ways to stop anxiety attacks naturally. With consistent effort, you should be in a better position to take control of your mind.
10. Reduce Anxiety Naturally with Aromatherapy 
Aromatherapy is a fantastic approach to stopping anxiety attacks naturally. It is an age-long practice of using essential oils and plant extracts to foster general well-being.
Anxiety attacks might happen at night. This might cause you to lose sleep. With the help of the right oils and extracts, you can sleep better and uplift your mood.
Oils such as lavender, bergamot, ylang-ylang, clary sage, and grapefruit can be soothing remedies for anxiety attacks. On those nights when anxious feelings steal your sleep, try adding these oils to your diffuser, bath or inhaling it directly. And watch the magic happen.
Last Word!
Our bonus tip for you to stop anxiety attacks naturally is Laughter. Laughter is the best therapy. Humor brings life to the soul. When you laugh, it takes your mind off anxious thoughts and feelings. Make sure to stay connected with family members and enjoy the company of one another! It'll do you great good.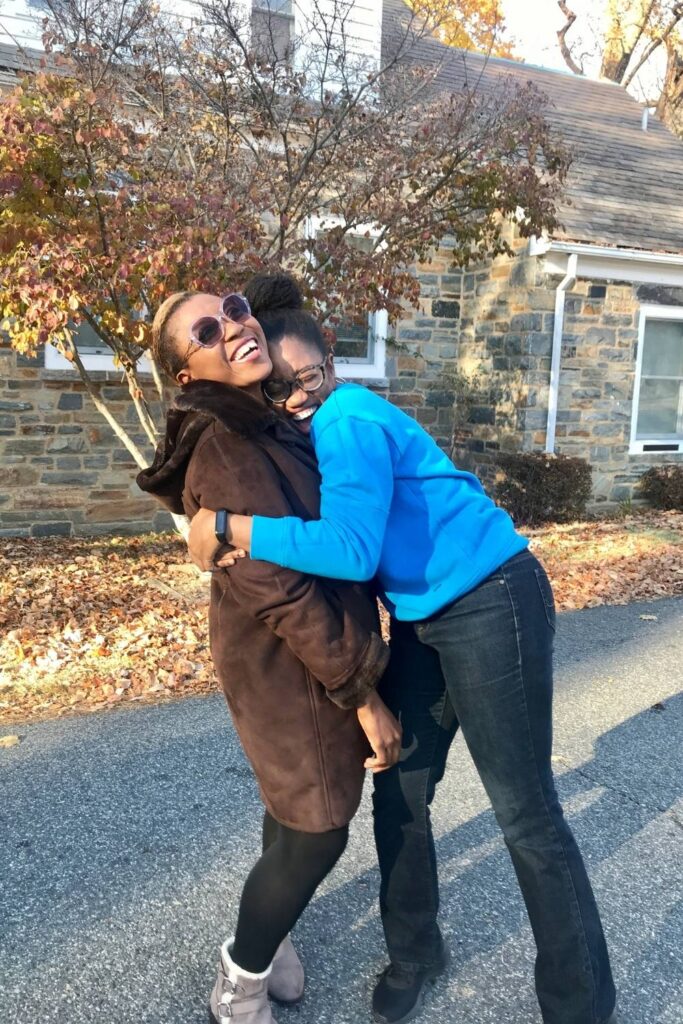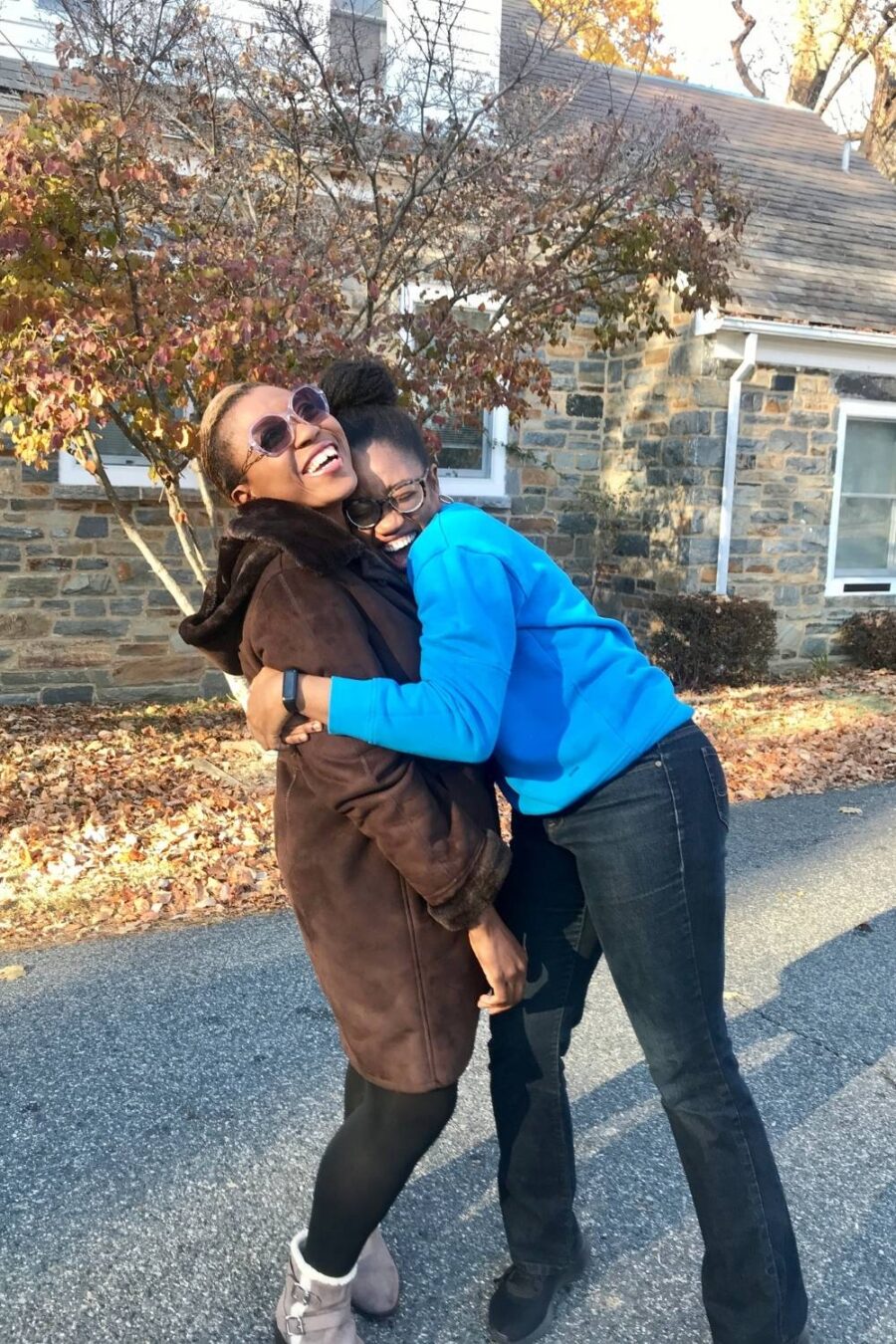 Dealing with anxiety attacks is challenging. Managing it, however, is possible. Find the best solution that works for you and stop anxiety attacks naturally.
Have you ever had anxiety, or are you currently going through it? What natural remedies worked for you? Please share helpful tips in the comments so the community can learn from your experience.
While you are still here, grab my FREE (5) spinach salad recipe bundle. It would be a great addition to your dinner table (if you like salads) or you are looking to incorporate more veggies. Get the recipes here.
Finally, let's connect on social media, am on Pinterest, Facebook, Instagram, Twitter, and YouTube. If you like video recipes, then be sure to head over to my YouTube Channel. Share this recipe post, and SAVE/PIN THIS IMAGE ON PINTEREST! ⤵️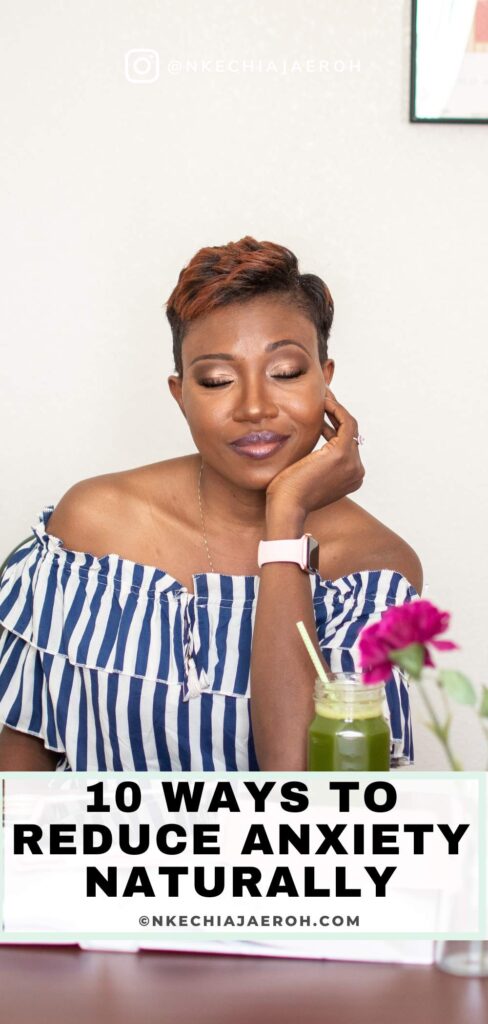 THANKS FOR STOPPING BY! Stay well, safe and keep cooking!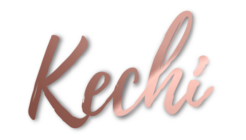 THIS POST CONTAINS AFFILI ATE LINKS, you are not charged more for using these links, but I make little coins when you do.
Please note that THIS POST IS NOT MEDICAL ADVICE. Always consult your physician or medical provider before making medical decisions. The content within this post is for informational purposes only.