Heart-healthy Beetroot and Feta Salad:
A simple heart-healthy raw beetroot and feta cheese salad are loaded with lettuce, cucumber, avocado, and salmon; serve with creamy yogurt dressing and top with pomegranate seeds, nuts, etc.! This healthy salad recipe takes less than 15 minutes to put together! Just a perfect salad for your healthy heart. Serve this on International Heart day, Valentine's Day or any other day you feel like treating yourself! YUM
It could sometimes be hard to put an easy healthy lunch/dinner together, so, I hope this easy-to-make beet salad finds a way to your heart. I love this salad recipe because everything can be prepped ahead. Also, beets are heart-healthy, anti-inflammatory, good for brain health and digestion (+ many more)!
A simple, classy, fancy, yet heart-healthy beet salad with feta cheese, cucumber, lettuce, and salmon comes together in less than 15 minutes! Perfect Valentine's Day healthy dinner idea.
Click To Tweet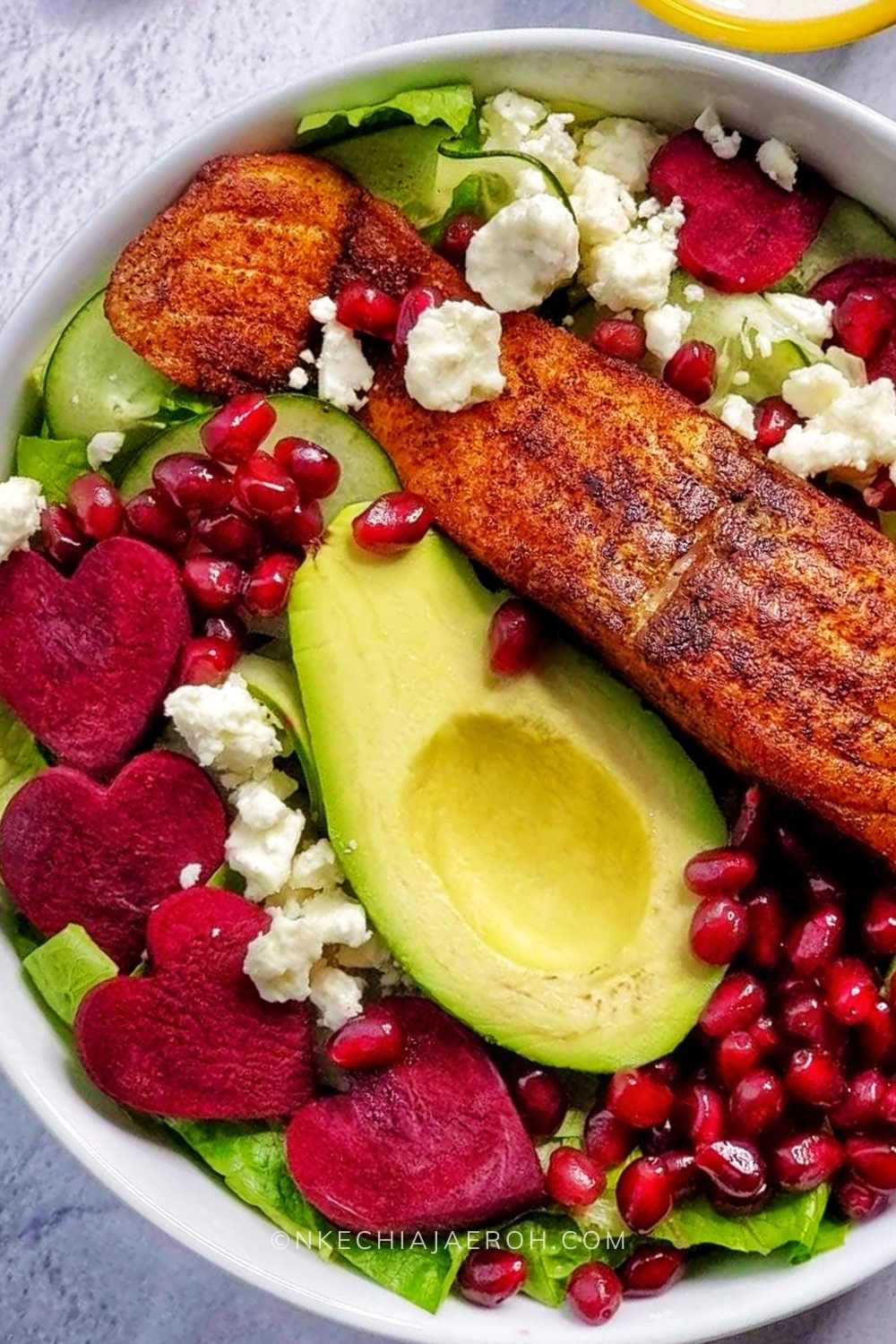 Why You Will Love Beetroot Feta Cheese Salad
Easy to Make! It literally take less than 15 minutes (without the salmon)!
This Beetroot Feta Salad is Heart-Healthy (super great for you!)
You can can easily customize it, top with nuts and dry cranberries- YUM
Everyone will like this; perfect for picky eaters.
Personally, I love beets, and I mean anything beet – shredded beet salad, beet donut, beet smoothie! If you are just beginning to discover beets, do check out my shredded beet salad – it's fruity and enjoyable!
What's not to love about beetroot? It's versatile – you can literally use it in anything; it knows how to draw attention to dishes. Ask my brown rice Jollof recipe with beets and plantains.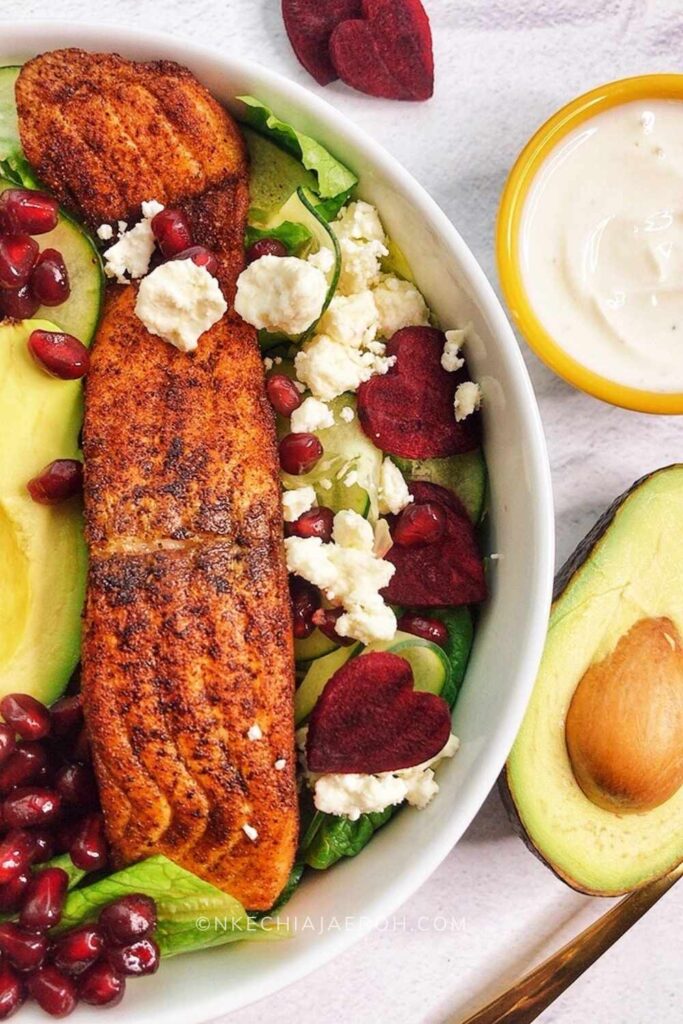 Ingredients for Beetroot Feta Salad
The ingredients for making this beetroot and feta cheese salad with feta include raw beets, aka beetroot, feta cheese, lettuce, cucumber, avocado, and salmon. As if these weren't enough, I topped our beetroot and feta cheese salad with pomegranate seeds to make for an even more delicious and eye-catching heart-healthy salad. On the other, the ingredients for the dressing included plain Greek yogurt, light sour cream, lemon juice, honey, salt, and pepper. If you would prefer a vinaigrette instead, check out my easy citrus dressing!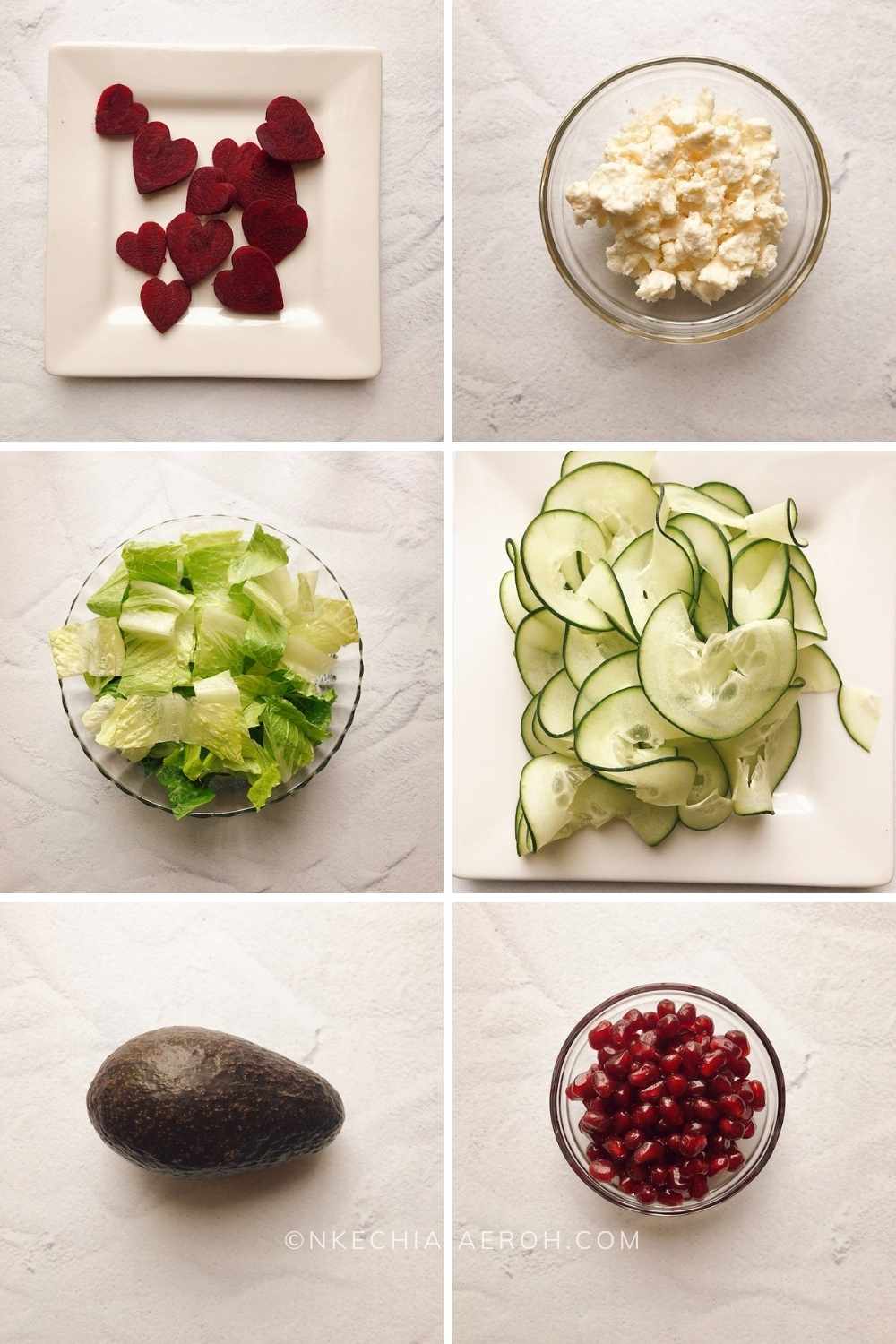 How to Make Raw Beetroot and Feta Cheese Salad
Making raw beetroot and feta cheese salad is simple and takes only a few minutes! First, prep the protein, and in this case – salmon; I typically panfry a batch of salmon using this method. Basically, pat dry the salmon with a paper towel, sprinkle with salt and pepper, and any other seasoning you desire, then pan-fry with a little EVOO. You can always use another choice of protein like chicken, beef, or tofu.
Next, wash and cut the vegetables as you want, and finally layer your salad, which simply means plate it! The only thing that takes time when making this salad is the salmon, and if you already have that prepped ahead, then making this beet and feta salad is even easier!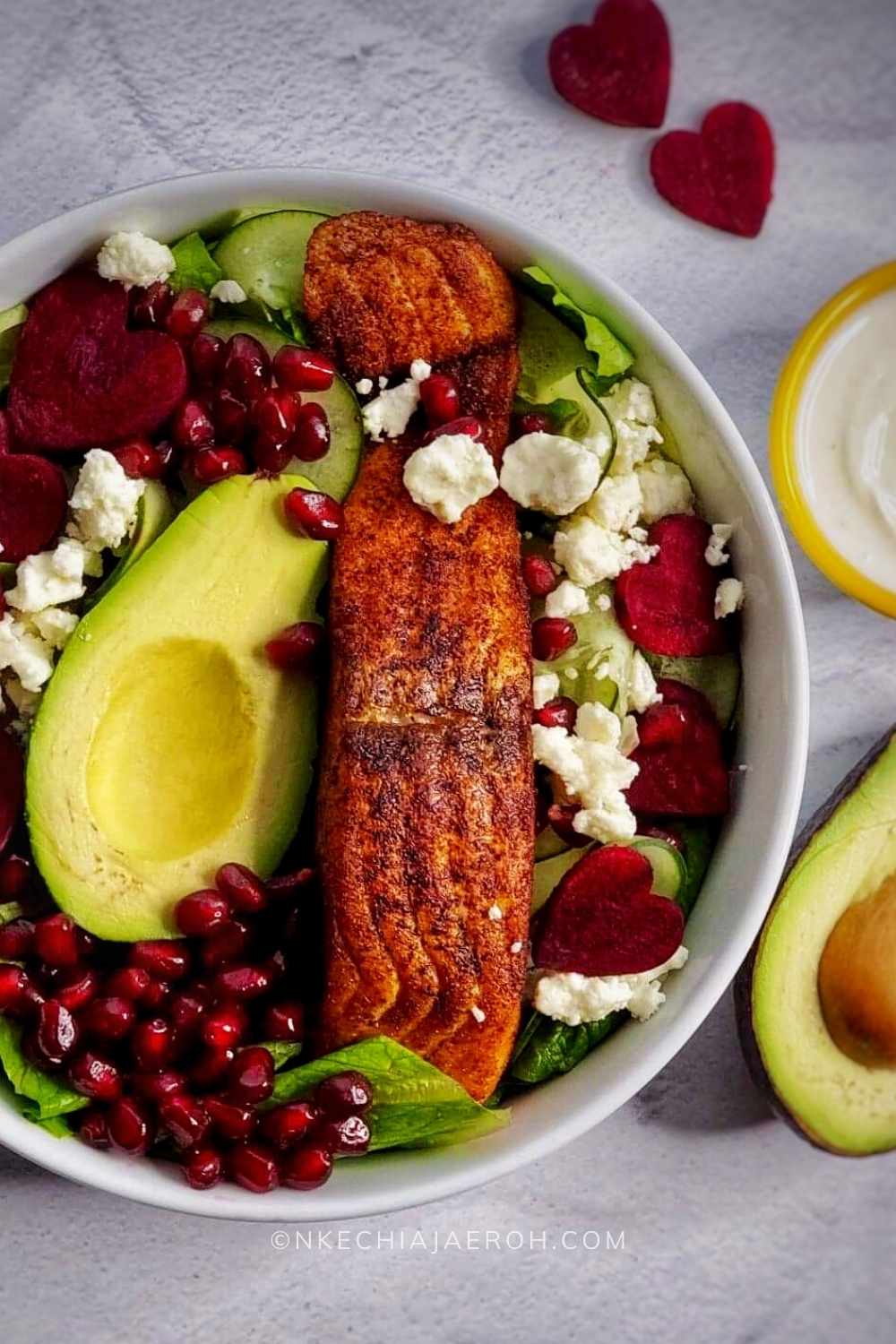 Creamy Yogurt Dressing:
A little goes a long way with this creamy yogurt dressing! This simple dressing complemented the raw beet excellently well in addition to crumbled feta. Let's just say this was so palatable. You will need plain Greek yogurt, light sour cream, and freshly squeezed lime or lemon juice to make this dressing. Sprinkle a little salt, pepper, and stir together. Then, I sweetened this dressing with 2 teaspoons of monk fruit which is a zero calorie sweetener! Taste and adjust flavors.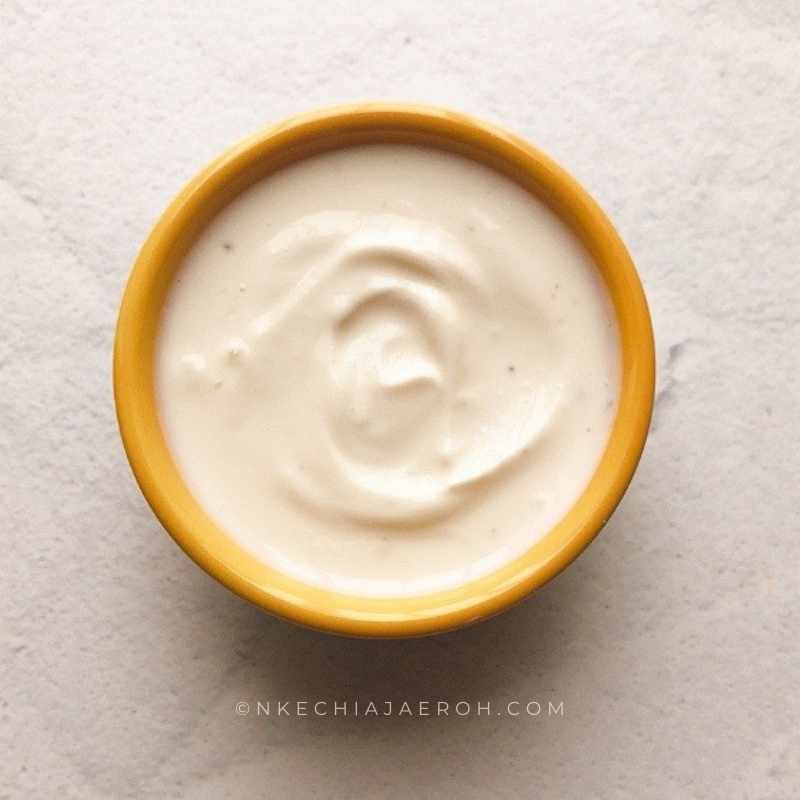 Best Way to Enjoy Beetroot and Feta Cheese
Side – serve the salad as a healthy side.
Main dish – this easy beetroot salad can make a nutritious, wholesome meal; you can easily add some grains like quinoa or roasted vegetables for a fuller lunch/dinner!
Snack – salads for a snack are a real possibility, and this one would make a great one!
Variations of Beetroot Salad:
Make it vegan – this is a vegetarian salad, but you can easily make it vegan by excluding the feta cheese and salmon! Use vegan cheese and tofu as substitutes. Also, switch the dressing to this one.
Want a vinaigrette instead of creamy dressing? Check out this easy citrus dressing and see if you like it on this salad.
Swap lettuce for kale or spinach or any green leaves you already have. If you don't have lettuce or don't eat it, use what you have and love. This way you can enjoy it!
Substitute feta cheese with goat cheese or blue cheese – this salad would work either way!
Don't like raw beets? Cook the beetroot – yes, you heard me! I love cooked beets as well; they are so sweet. If you struggle with eating raw beets or new to beetroot, I suggest you boil or bake the beets before adding them to your salads. Personally, I think baking/roasting helps to keep all the flavors intact. My forever tip for roasting perfect beet is to cut them into cubes, sprinkle a little salt, and some EVOO. Wrap in foil and bake until tender; the cooking time will depend on the size of the beet. But it usually takes between 30 – 50 minutes; below is some beetroot I had roasted the other day! ⬇️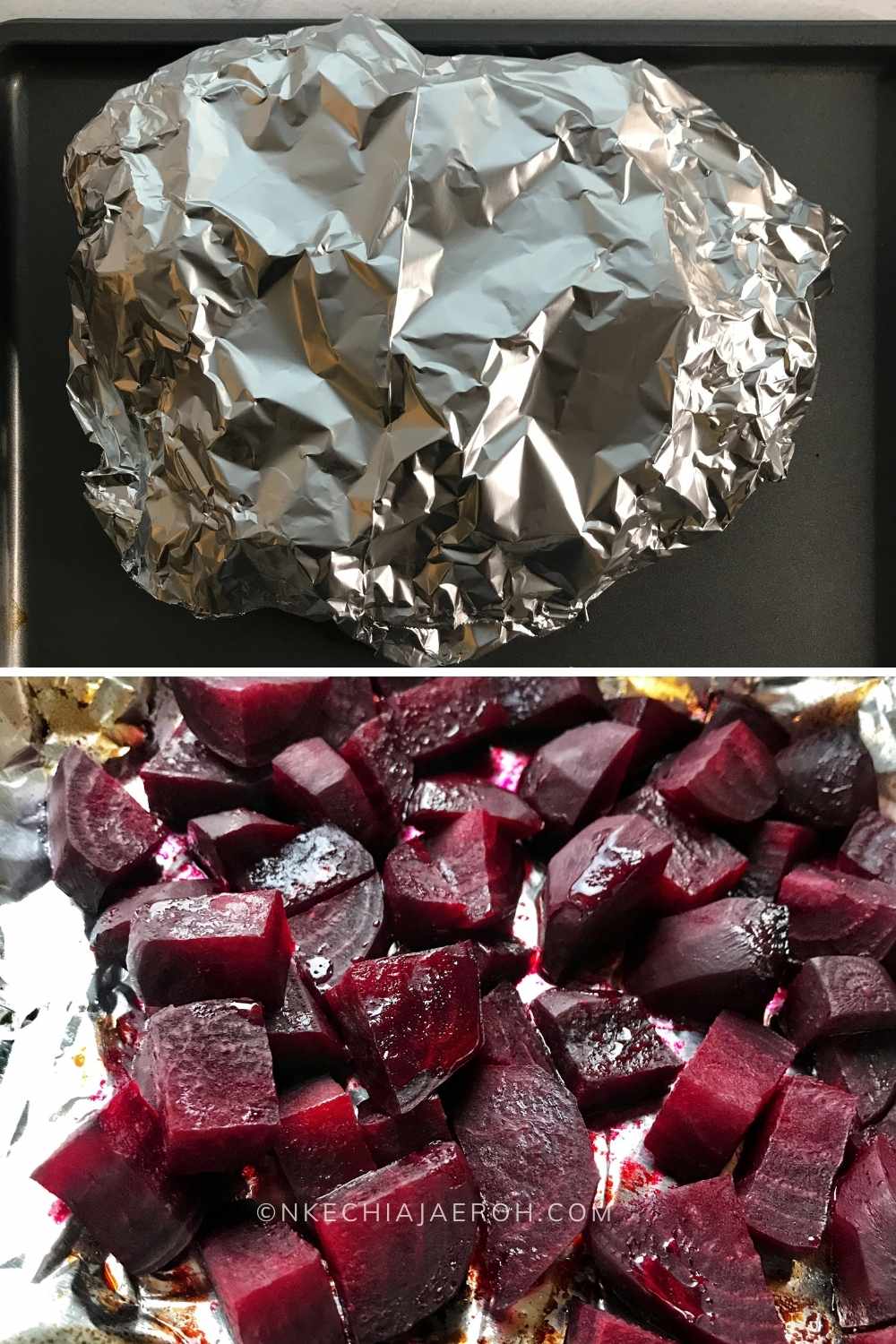 BEETROOT AND FETA CHESSE SALAD FAQs
Is beet heart-healthy?
Yes, beetroot is heart-healthy, very good in maintaining blood pressure. Beets are said to reduce the risk of certain cancers as well.
Can you eat raw beets in a salad?
Yes, you can. I made today's beetroot feta cheese salad using raw beets. Check out my shredded beet salad (also made with raw beets)
What does beets/beetroot go with?
Beetroot goes well with feta cheese, goat cheese, and blue cheese. When it comes to dressing, beetroot salad can go well with vinaigrette or creamy dressing!
Is beet salad good for weight loss?
I think beetroot is good for weight loss because beets can keep you fuller for longer. You can easily sub some carbs with beets.
Do you have to boil beets/beetroot before eating?
No, you do not have to boil beets before eating; however, it is an option if you can't tolerate raw beetroot!
Is it better to eat beets raw or cooked?
I would say it is better to eat beets both ways as long as you are eating them. Having said that, when you boil or roast beetroot, it brings out the sweetness you may not have noticed when you eat it raw.
Is Feta Cheese good for you?
Yes, feta cheese is good for you because it provides the body with vital nutrients such as protein and calcium. On the other hand, feta cheese is also high in sodium and saturated fats. So, be sure to eat it in moderation.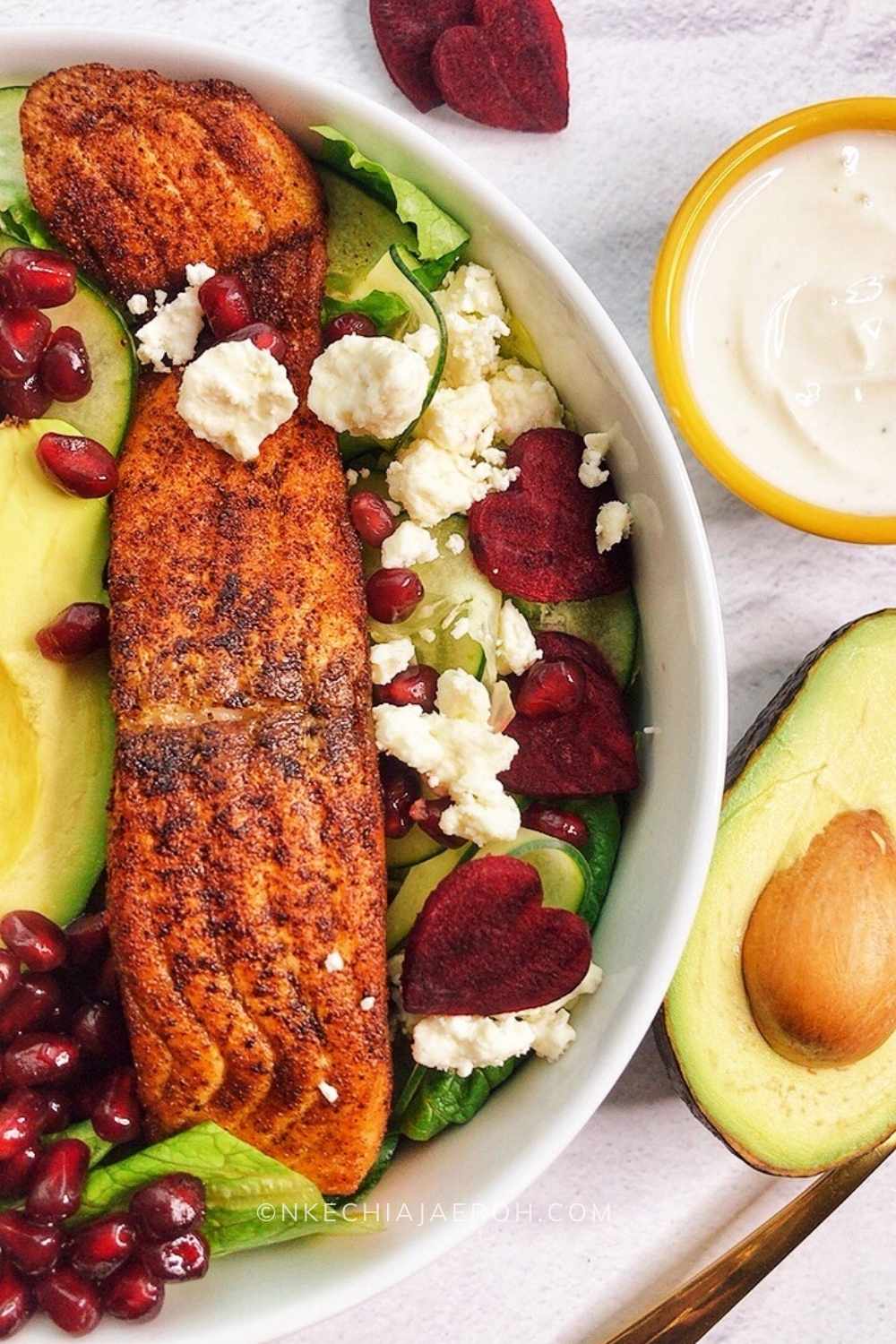 February every year is the official heart-healthy month; even though I think every month should be heart health month, I hope you take the time this month and always, to enjoy the foods that will improve your heart health. ❤️
Print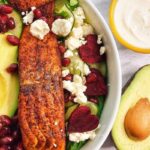 Fantastic Beetroot and Feta Cheese Salad (A Must-Try)
---
Description
A super simple raw beet salad with Feta is loaded with lettuce, cucumber, avocado, and salmon; serve with creamy yogurt dressing and top with your favorite things! I added pomegranate seeds, and it was perfect; the best part is that this recipe takes less than 15 minutes to put together. This heart-healthy raw beet salad is a dream!
---
1

big beet/beetroot

1/4 cup

of feta chess

1

salmon (already panfried)

4 cups

of lettuce leaves

1/2

cucumber

1/2

avocado

1/4 cup

pomegranate seeds (optional)
For the salad dressing:

2 tablespoons

of Plain Greek yogurt

2 tablespoons

of light sour cream

1

–

2

tablespoons of freshly squeezed lemon juice

2 teaspoons

– 1 Tablespoon of monk fruit sweetener (or add according to your taste). You can also use sugar or honey!
Salt and pepper to taste.
---
Instructions
Make the salmon; I typically panfry a batch of salmon using this method. To make the salmon: Pat dry the salmon with a paper towel, sprinkle with salt and pepper, and any other seasoning you desire, then pan-fry with a little EVOO. You can always use another choice of protein like chicken, beef, or tofu.
Wash and cut all the vegetables as you desire (I prefer to spiral the cucumber because why not?) I like to use a heart-shaped cookie cutter to cut the beets.
Assemble the salad in a big bowl; there is no right or wrong way of doing this.
Finish with a good amount of feta cheese; garnish with pomegranate seeds. Add the dressing before eating.
To make the salad dressing: Add all the dressing ingredients into a bowl, stir to combine. Taste and adjust flavors!
Notes
No problems if you are not keen about eating raw beetroots, boil, or roast as suggested in the post.
Please let me know if you ever try this salad.
Prep Time:

15 minutes

Cook Time:

10 minutes

Category:

Lunch/dinner

Method:

Stovetop

Cuisine:

American
Keywords: Beet, beetroot, beets, beet recipe, beet salad, beet and feta cheese Salad, healthy salad recipe, vegetarian salad,
Recipe Card powered by
If you love this beet salad with feta, then am sure you will love other beet recipes we have here.
Like Beets? Here's More: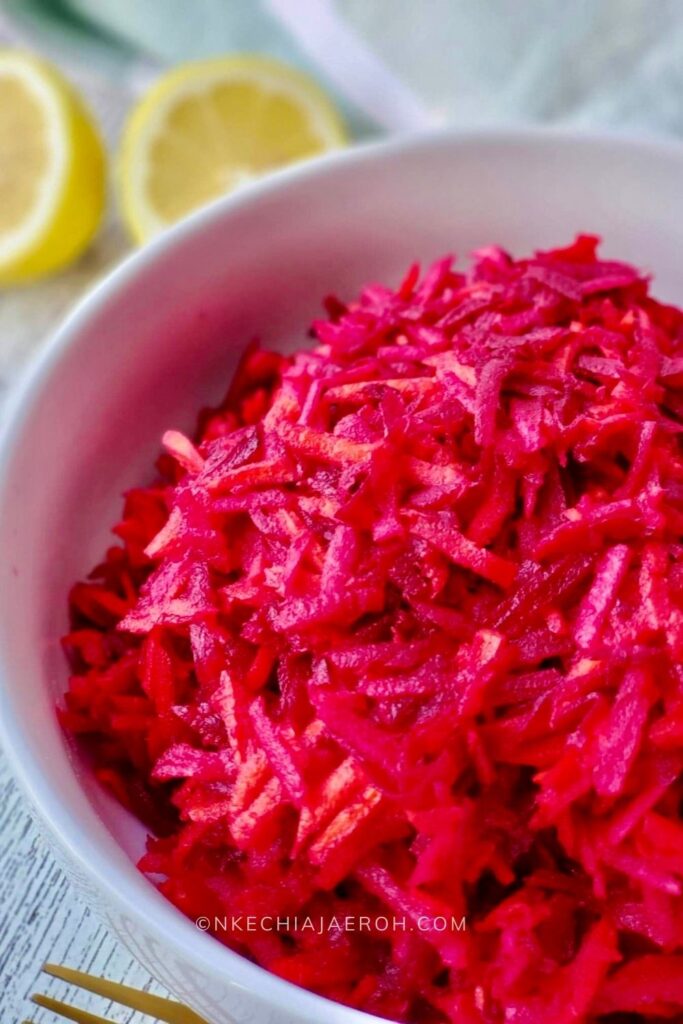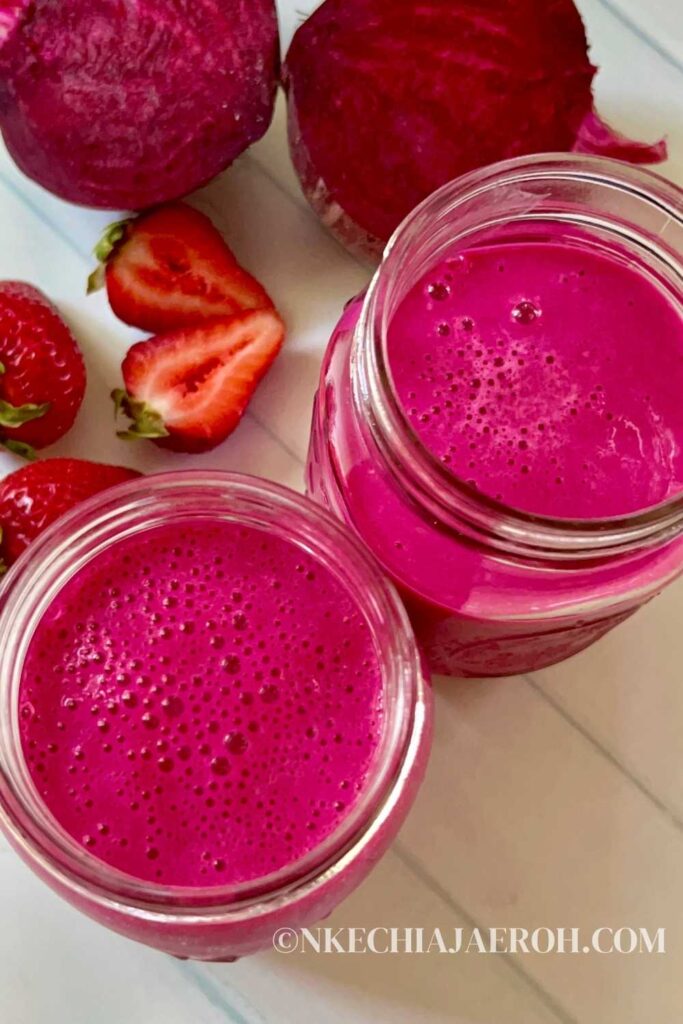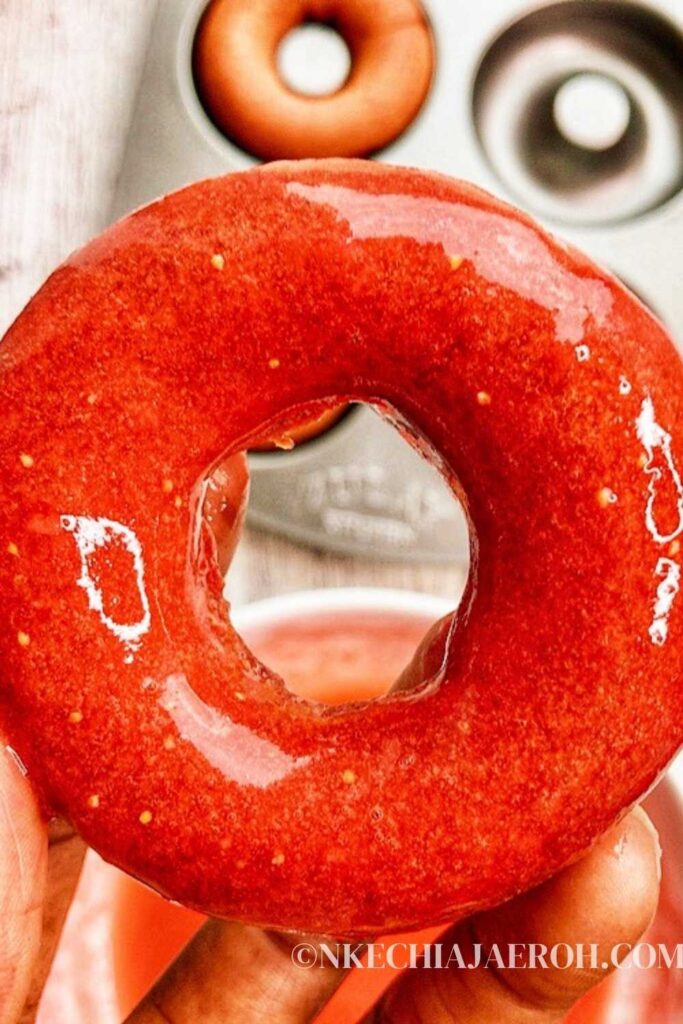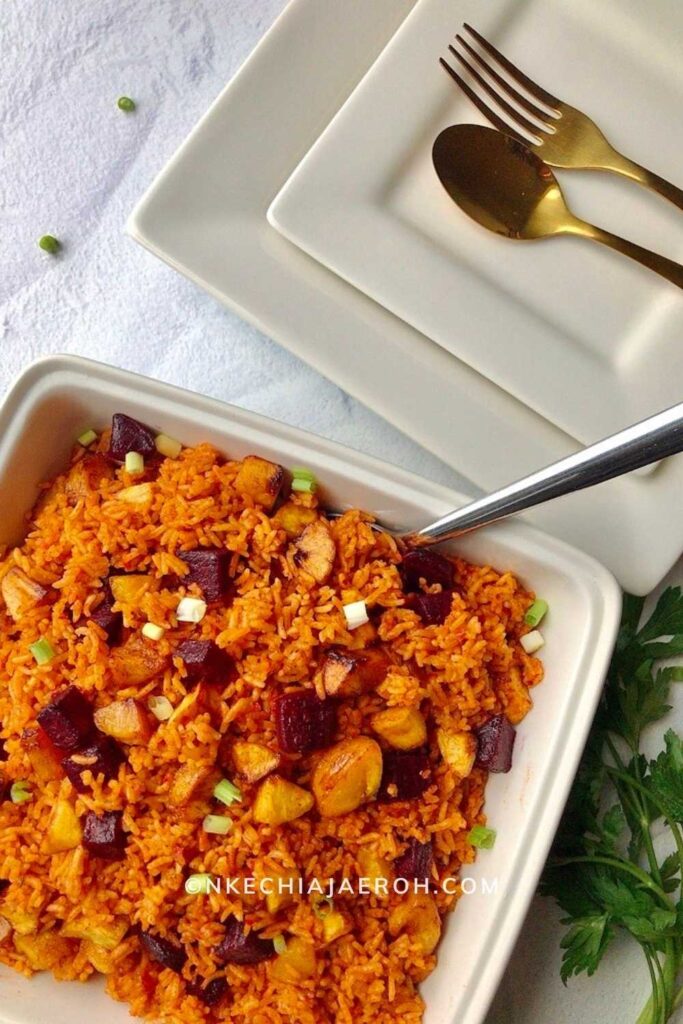 More Heart-healthy Salad Recipes:
While you are still here, grab my FREE (5) spinach salad recipe bundle. It would be a great addition to your dinner table (if you like salads) or you are looking to incorporate more veggies. Get the recipes here.
Finally, let's connect on social media, am on Pinterest, Facebook, Instagram, Twitter, and YouTube. If you like video recipes, then be sure to head over to my YouTube Channel. Share this recipe post, and SAVE/PIN THIS IMAGE ON PINTEREST! ⤵️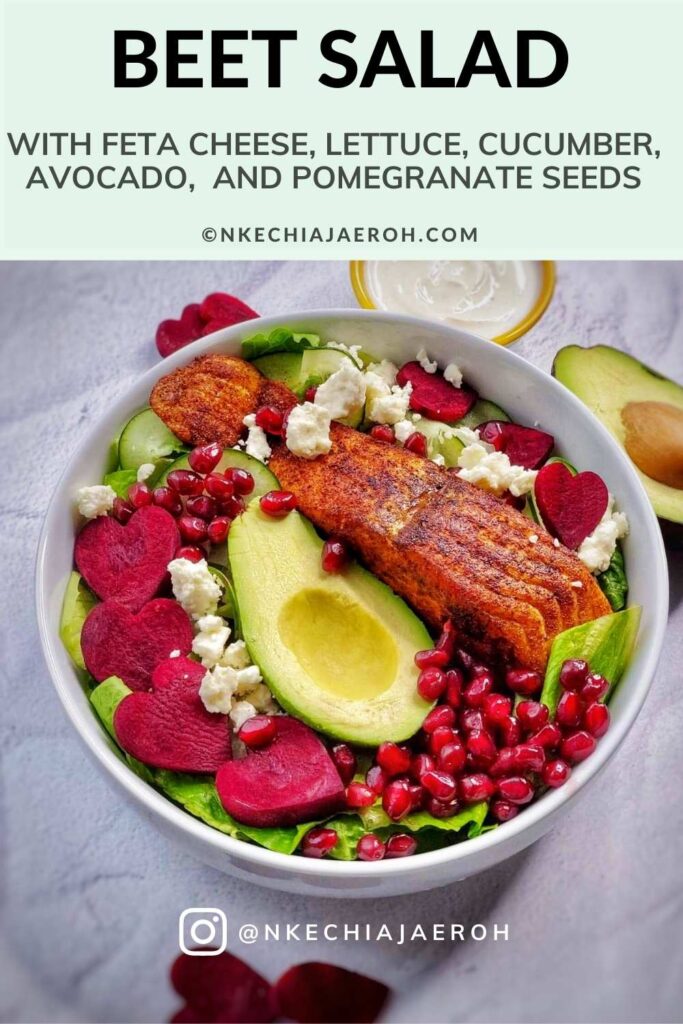 THANKS FOR STOPPING BY! Stay well, safe and keep cooking!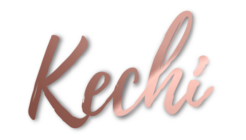 THIS POST CONTAINS AFFILI ATE LINKS, you are not charged more for using these links, but I make little coins when you do.