Homemade Salad Dressing Rocks!
Oh, kay, healthy foodie lover, I am so excited to share my easy citrus salad dressing recipe today with you! If you love salads as I do, you will surely be on the lookout for anything that would make salad eating super-duper easy! Not only that, this salad dressing recipe is easy (peasy) to make, but also, it is the one salad recipe that helps the little ones to start enjoying salads. First of all, this salad vinaigrette is (my) kids approved, it is also gluten-free, dairy-free, nut-free, and made with only natural healthy ingredients. This salad dressing is sure to help your little one to start loving salad. Click To Tweet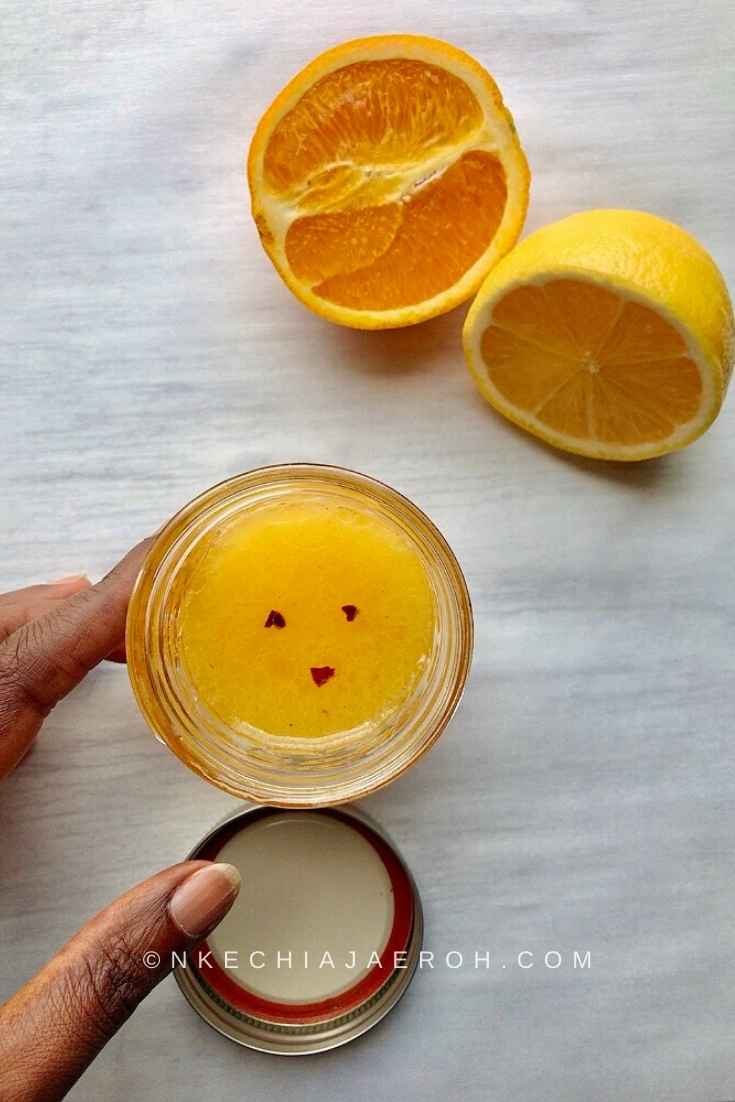 Why Homemade Salad Dressing is the best!
Amazingly, salads are healthy, one bowl of salad a day keeps the doctor away. Sadly, though salads are healthy, the (unhealthy) dressing could make the healthy salad to become unhealthy! In other words, be mindful of your salad dressing, and if possible, make its yourself.
Here's why you must make your Salad Dressing.
First, bad fat and poor-quality oil; most manufacturers want to make a massive profit at all costs. They do not care about the quality of oil and grease they add to the commercial products.
Second, white sugar: most salad dressings had added white sugar, and sadly that sucks. But when you make your salad dressings, you can decide to add honey or any other natural sweetener.
Third, also most commercially manufactured salad dressing is loaded with artificial flavors that the body doesn't want. Most of these" flavors" are toxic and can harm the body.
Forth, save your dough. That's right – homemade dressing will save you some money, trust me. Next time you want to eat salad, make the dressing yourself.
Finally, when you make your dressing, you know exactly what you are adding inside your dressing. For instance, in light citrus salad dressing, I added freshly squeezed orange juice, lemon juice, and organic olive oil. YUM! By all means, homemade salad dressing is the best, and when you make it use some, and stored the rest in a jar and placed in the fridge. Truth to be told, when you go homemade, you will never go back! This dressing is fantastic with shredded beets salad, spring mix, kale, or spinach salad.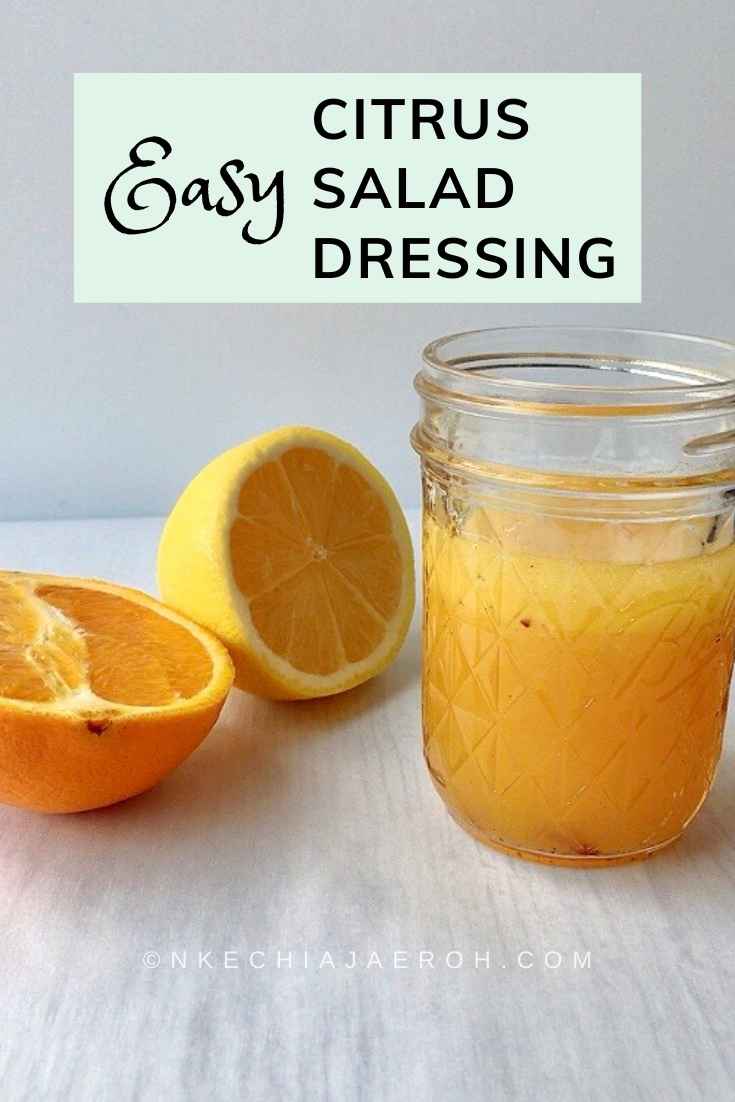 Citrus Salad Dressing is one size fits all.
Though this super simple (to make) citrus salad dressing is kids-approved, and my kids love it, adults love it too, whenever I make it, we all enjoy it. Trust me, this salad dressing will help you become a salad enjoyer (someone that enjoys salads 24/7)😂
This salad dressing is fruity, fresh, and flavorful! You cannot beat the fresh zesty taste combined with the sweetness from natural honey. This will easily uplift your salad without the heaviness of most salad dressings.
Click To Tweet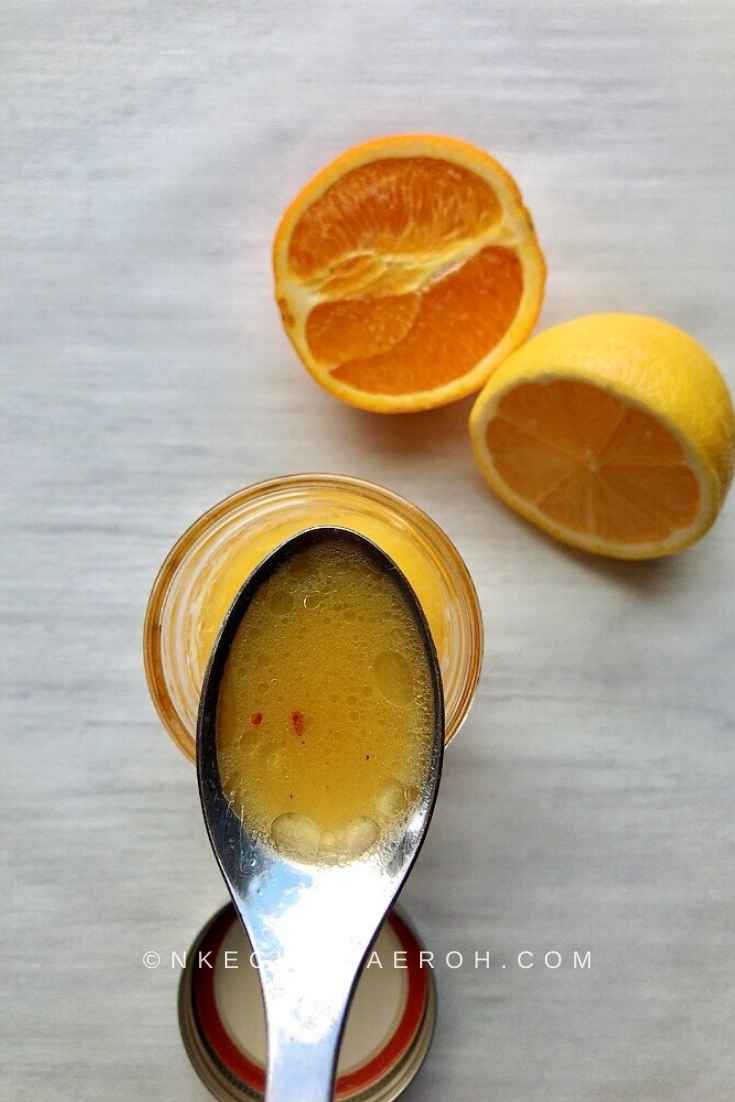 Confessions of a Former (Commercial) Salad Dressing-user.
You know I am someone that has not always made my salad dressing(s), I use to buy the store-bought ones. So do not feel bad or any kind of way, if this is your current situation. My whole outlook on salad dressings begin to changed after I took my time to look at the ingredients. It dawned on me that those ingredients aren't for my best interest, and eventually I started taking baby steps to make mine. And this citrus salad dressing was a major part of my journey because it was one of the first dressings I tried making, it doesn't require too many ingredients nor a gazillion of steps.
Super Simple Ingredients:
Orange. Please do not try to go an easy route by using orange juice! Get a fresh orange, and squeeze out the juice.
Lemon. Just like orange ensure to use fresh lemon, you will like it when you do. Lemons are incredible – my watermelon lemonade is pure heaven!
Garlic. Immune boosting goodness. Grate the garlic; I never do well by just cutting them! Lol
Turmeric. There have been times that I added turmeric; on the other hand, I have also made this salad dressing without turmeric. This is optional, and you make that call.
Olive oil. You can rarely make this healthy and delicious citrus salad dressing with olive oil. It is indeed a major component of this recipe. Light olive oil or extra virgin olive oil (EVOO) are all welcome to use.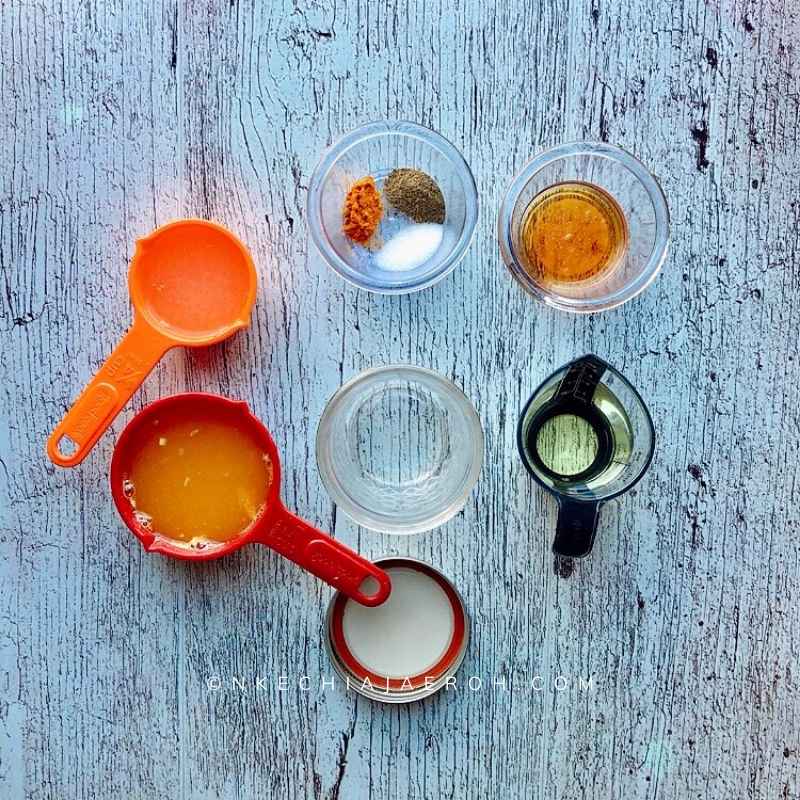 If you are ready, let's make this effortless citrus salad dressing:
Print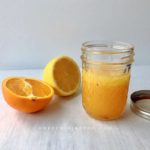 Easy Citrus Salad Dressing Recipe
---
Description
This easy-to-make citrus salad dressing is flavorful, colorful, and gives your salad the freshness it deserves. When you try this, you will never go back! And did I mention that goodness is immune-boosting as well? Homemade salad dressing is by far better than store-bought and made with the ingredients you already love.
---
1 orange (juiced; makes ½ orange juice)
1 lemon (juiced; makes ¼ lemon juice)
¼ cup olive
1 tablespoon (honey; substitute with maple syrup)
1 – 2 cloves of garlic (grated; optional)
½ teaspoon salt (always add salt according to your taste or doctor's order)
¼ teaspoon black pepper
½ teaspoon ground turmeric (optional)
1 tablespoon of orange zest (optional)
---
Instructions
Zest the orange.
Squeeze the juice out of lemon and orange using a squeezer.
In a mason jar, add all the ingredients: salt, pepper, turmeric, honey, freshly squeezed orange juice, lemon juice, grate in the garlic, and olive oil. Then cover the mason jar, and give it a very good shake. Taste and adjust appropriately, enjoy!
Another way to make this:
Add all the ingredients in a bowl except the oil.
Then start whisking the ingredients while slowly pouring the oil into it. I have made this recipe using these different methods, and they work each time!
Notes
Do not use store-bought orange juice and lemon juice for this recipe. Try as much as possible to use fresh; it makes a whole lot of difference.
This could last up to two weeks, as long as it is tightly covered and refrigerated.
You may add some Dijon mustard if you wish; it will thicken it just a little bit more. This salad dressing by itself is light and lovely, so do not expect a thick dressing with this recipe.
I usually do not add zest all the time because of the kids. They seem to love this dressing when it is clearer.
If using a small squeezer quarter, the lemons and oranges to properly fit.
Feel free to add a little more honey to your taste.
Prep Time:

10 minutes

Category:

Salad Dressing

Method:

Squeezing

Cuisine:

Universal
Keywords: Citrus dressing, Citrus vinaigrette recipe, All-purpose citrus dressing. Super simple salad, Gluten-free, Gluten-free salad dressing recipe, easy to make citrus juice salad dressing, Light olive oil salad dressing recipe, salad dressing recipe, kid-friendly salad dressing
Recipe Card powered by
If you are looking for more recipes like this then, you must check out my super easy salad recipes:
Meanwhile, in October 2019, I started on Instagram (finally)! LOL, I did put that off forever, well I am there now, and I will love for us to connect! Follow me on Facebook and Twitter as well. Finally, do not forget to share this recipe post with people you love.
Stay well and safe.