My History with Celery Juice Cleanse.
In 2018 my health took a drastic turn after a visit to my doctor. Eventually, a biopsy let me off the hook, but that scary situation reminded me of the need to start caring more about my health. My doctor was also very concerned about my liver, and so I started researching. Celery showed up numerous times in my research, and ultimately celery juice cleanse turned out to be what I needed to incorporate into my diet ASAP. I did my first celery juice detox and cleanse, and totally loved it. Since then, celery became part of my life and part of my family's life.

I heard many things about juicing in general and how celery juice doesn't quite taste good. After all my research, I developed a way of making celery juice work for me, and luckily, it tastes perfect all the time! The most important thing is to listen to your body and adjust the recipe if possible. Celery juice cleanse is a natural detox that can help you maintain your digestive health, blood pressure, blood sugar, flush out fats in the liver, improve bone health, and help maintain your overall health. Click To Tweet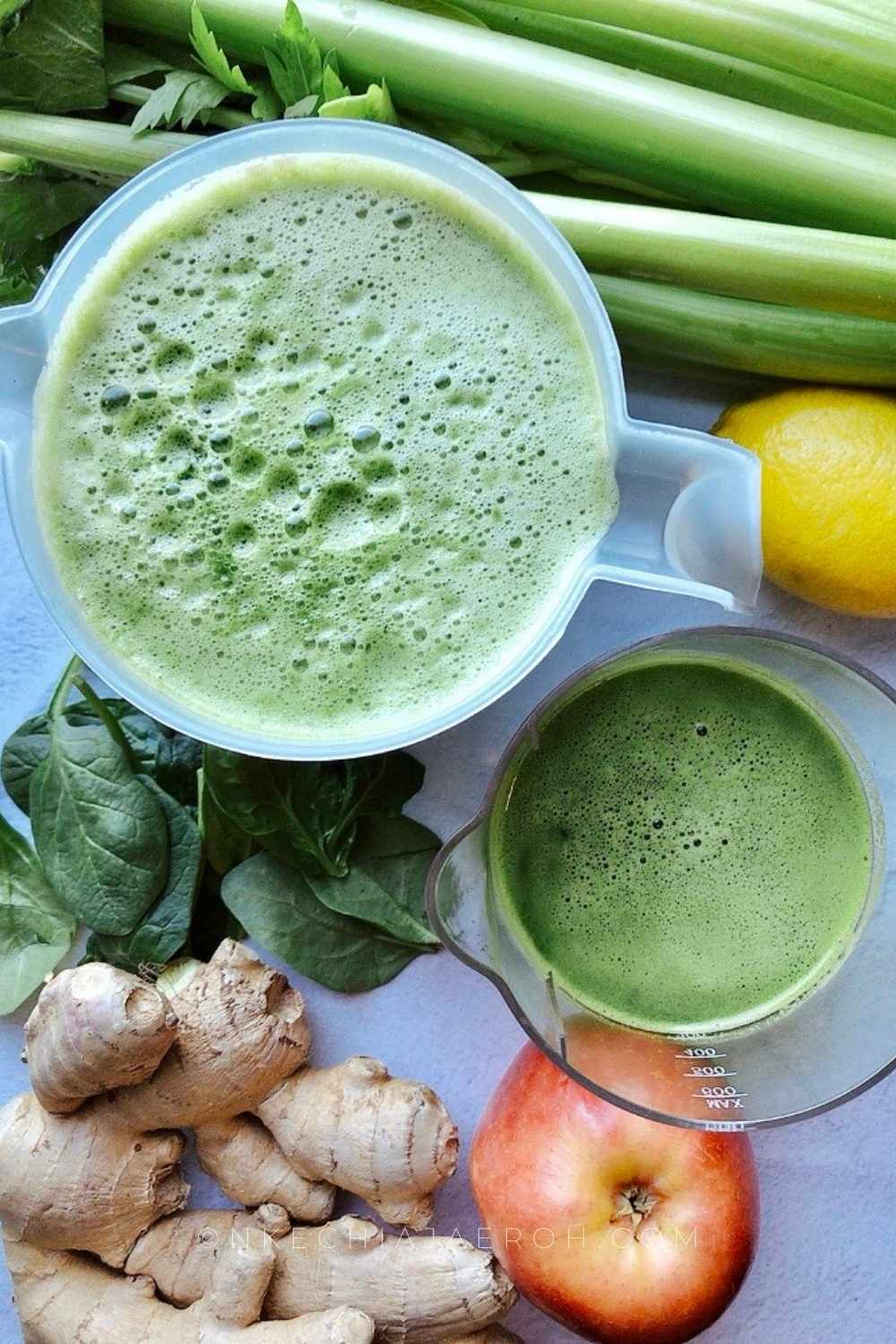 Ingredients for the Best Celery Juice Cleanse
The ingredients for making this celery juice include celery (well, of course), parsley, spinach, lemon, ginger, and apple. Ginger and lemon add great flavor to this green juice recipe, and like I mentioned earlier, I have found these very six ingredients to work for me really well. Aside from the potency of celery, the other ingredients are equally healthy-improving healing foods as well.
Apple has proven to improve neurological health. This means that apple can significantly help with memory improvement.
On the other hand, ginger has anti-inflammatory properties that can help reduce osteoarthritis's soreness and pain. Also, ginger is heart-healthy. Ginger is excellent with the control of cholesterol.
Parsley supports bone, eye, and heart health. It is also rich in antioxidants and cancer-fighting.
Finally, spinach is excellent for moderating high blood pressures, prevent heart disease, improve eye health, slow the rate of certain cancers, and fight oxidative stress. We cannot forgot the immune-boosting power of the almighty lemon.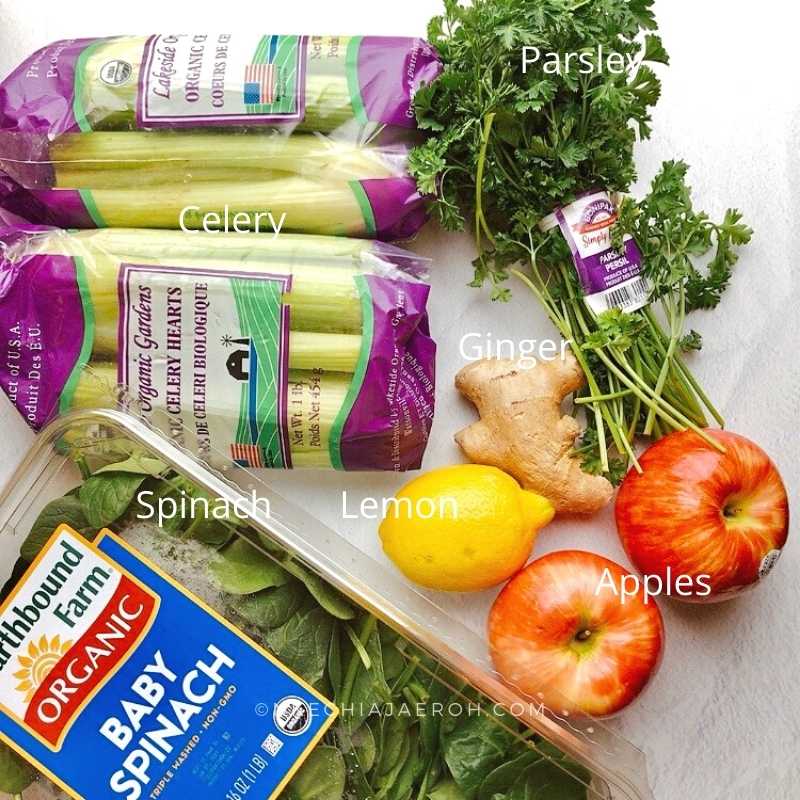 Benefits of celery (Celery Juice Cleanse)
Digestive system: celery supports the digestive system and tract, including the stomach and everything in between. If you desire a healthy digestive system, make celery intake regular, and the easiest way remains to juice it up either with the juicer or the blender.
Heart-healthy: Celery can help maintain high blood pressure, which otherwise reduces the risk of coronary heart disease. This plant can improve your overall heart health without question.
Celery can prevent liver disease because it is a powerful cleansing food. This means that the consumption of celery can cleanse your body from toxins and contaminants.
Blood Sugar: celery is a low glycemic food with tons of minerals and vitamins, which can help you maintain your blood sugar!
Weight Loss: celery is excellent for weight loss if you consistently make it part of your diet.
Does Losing weight feel like a lost battle? Counting calories, watching carbs, and YOU STILL CAN'T LOSS WEIGHT? f you are ready, GET INSTANT ACCESS TO 28 DAY JUICING + HEART-HEALTHY RECIPES for Weight loss!
Celery is an essential antioxidant. It protects the blood cells, blood organs, and vessels from oxidative damage. Studies have shown that celery or celery juice can reduce inflammation because of its anti-inflammatory properties.
Click To Tweet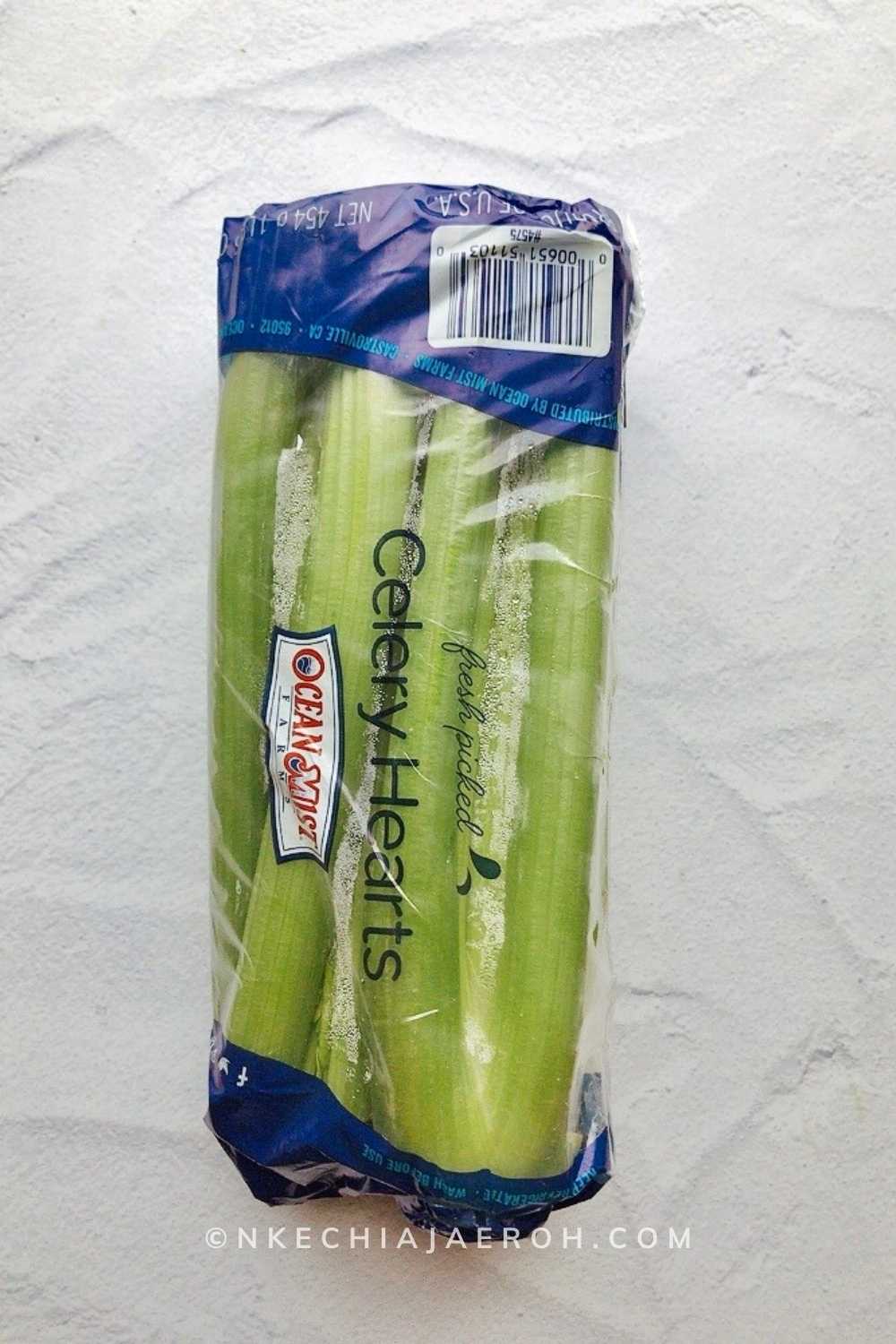 How to make Celery Juice using a Juicer.
Overall, making celery juice is very simple. During my 5-day juice cleanse, I make my juice with the juicer; this means that the juice is concentrated and not diluted with water, unlike when I make it with the blender.
First, to make celery juice with a juicer, you will need a juicer. Second, you will have to wash the vegetables very well (even if it says "organic"). Finally, cut the celery stalks and other vegetables accordingly. Uniquely, juicers differ, and the type of juicer you are using will determine how big or small you cut the vegetables.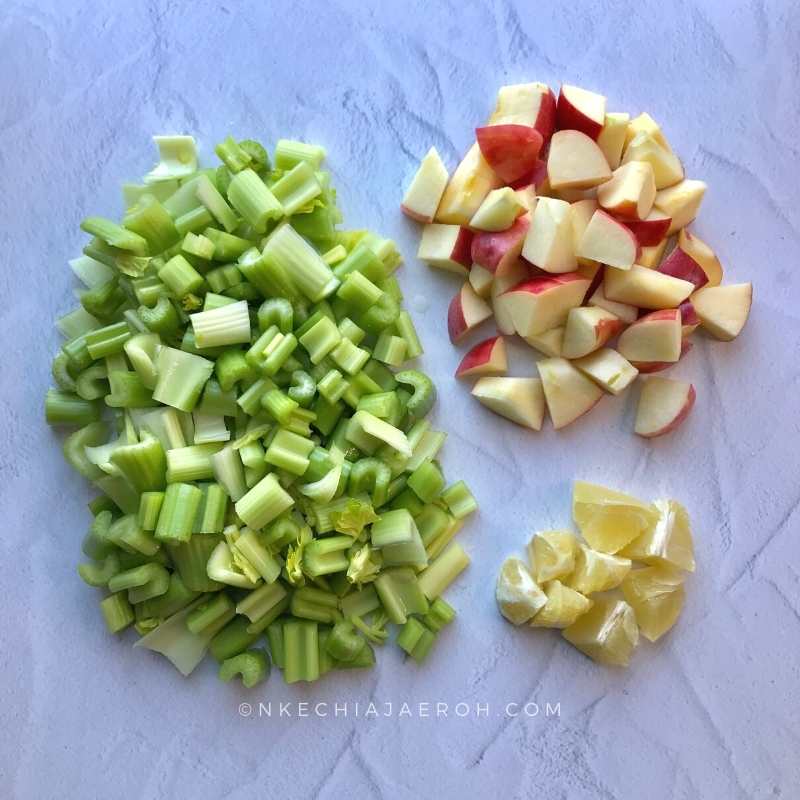 I have a small masticating juicer, and it requires I cut all my vegetables small, and that's ok; it only means that I need a little bit of time and patient. Please do not be discouraged if you do not have a juicer; you can use a blender if you intend to do a celery juice cleanse.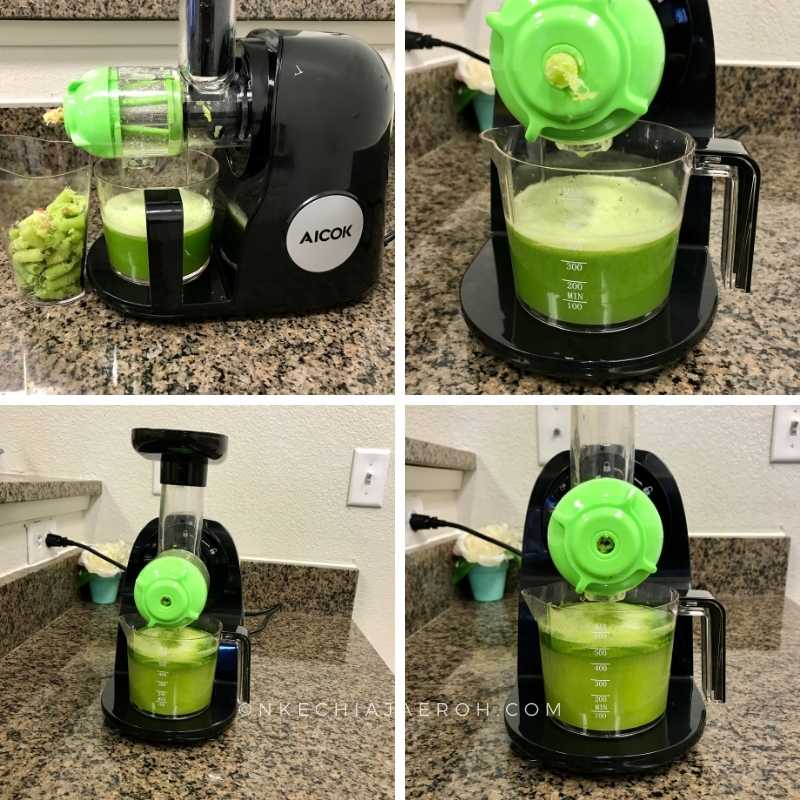 Make Celery Juice with a Blender.
It is super easy to make celery juice in the blender; I have used this method 100 times over. Like making celery juice with a juicer; wash all the vegetables, cut them, blend and sieve. You can watch a video of how I make celery juice using a blender here; I always use this blender when I make juice in the blender.
CELERY JUICE Recipe FAQs
Is celery a vegetable or herb?
Celery is said to be a Mediterranean herb, though we see it as a vegetable. I see celery as both an herb and a vegetable. How about you?
Is celery juice good for detox?
Yes, the celery plant is a naturally detoxifying food. This is because celery detoxes your liver and heals your gut. And the best part is that you do not have to wait until you are sick or scared (like I was) to start using it. Start using celery today, and your future self will thank you. If you do like juicing, then add them to soups and salads. However, the best way to get the right amount of celery in your system is via juice. I wouldn't say it impossible to chew down lots of celery, but it hard for anyone to finish a whole stalk of celery. I know, I can only eat one or two ribs on any good day!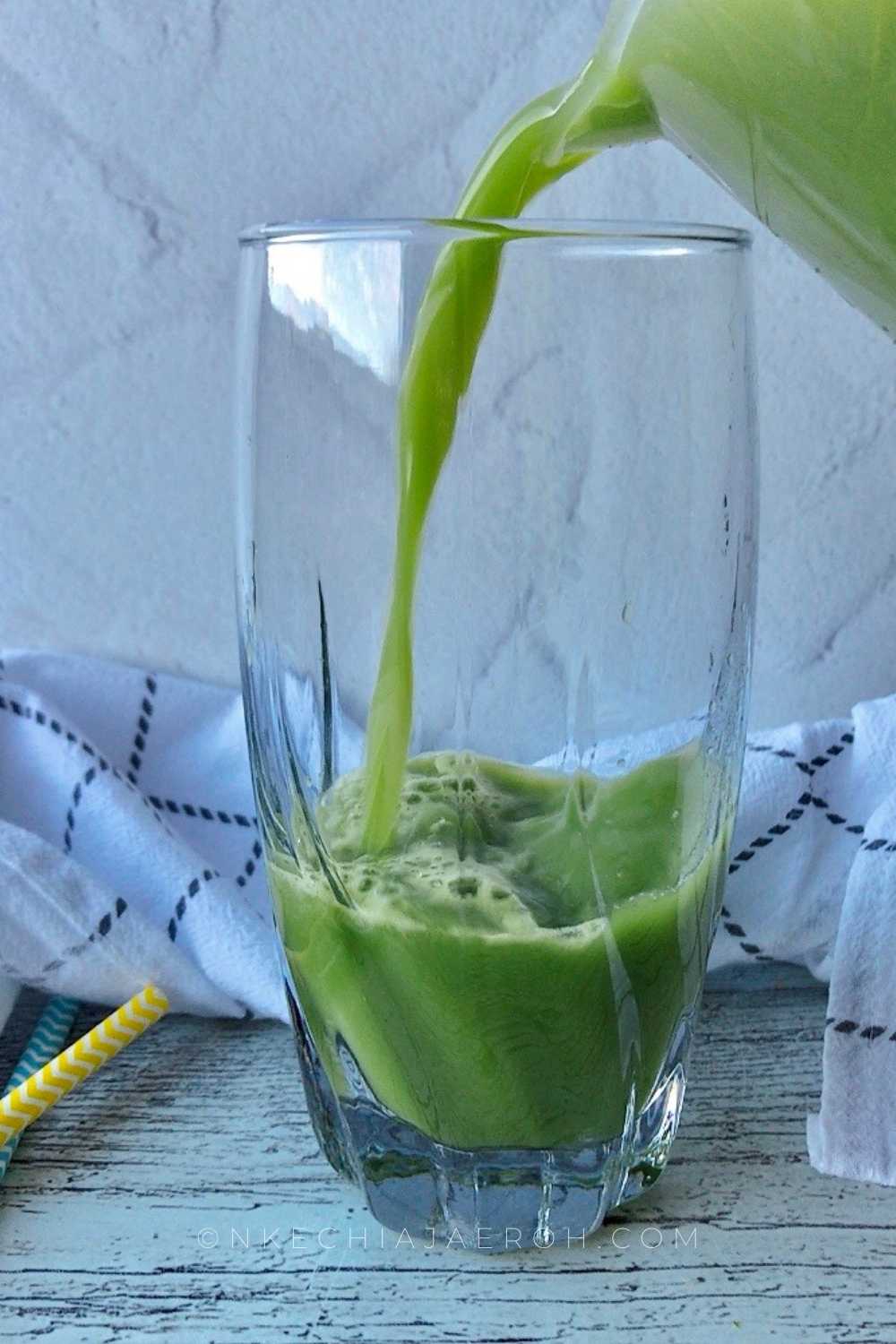 What does a Celery Juice Cleanse do?
Celery juice cleanse can help with the following and more:
Clean fat build-up in the liver (liver detoxification)
Flush toxins.
Improves digestion – a healthy digestive system is incredible.
Helps with circulation in the intestines.
Bone health.
The benefits of celery juice cleanse are numerous, and it includes all the benefits of the celery plant enumerated earlier (and in the info graphic below)
What is the best Time to Drink Celery Juice During a Celery Juice Cleanse?
Drink celery juice first thing in the morning during a celery juice cleanse (or any juice cleanse); at least that's what I do. This way, celery juice becomes the first thing in my stomach. There are many benefits of celery juice on an empty stomach.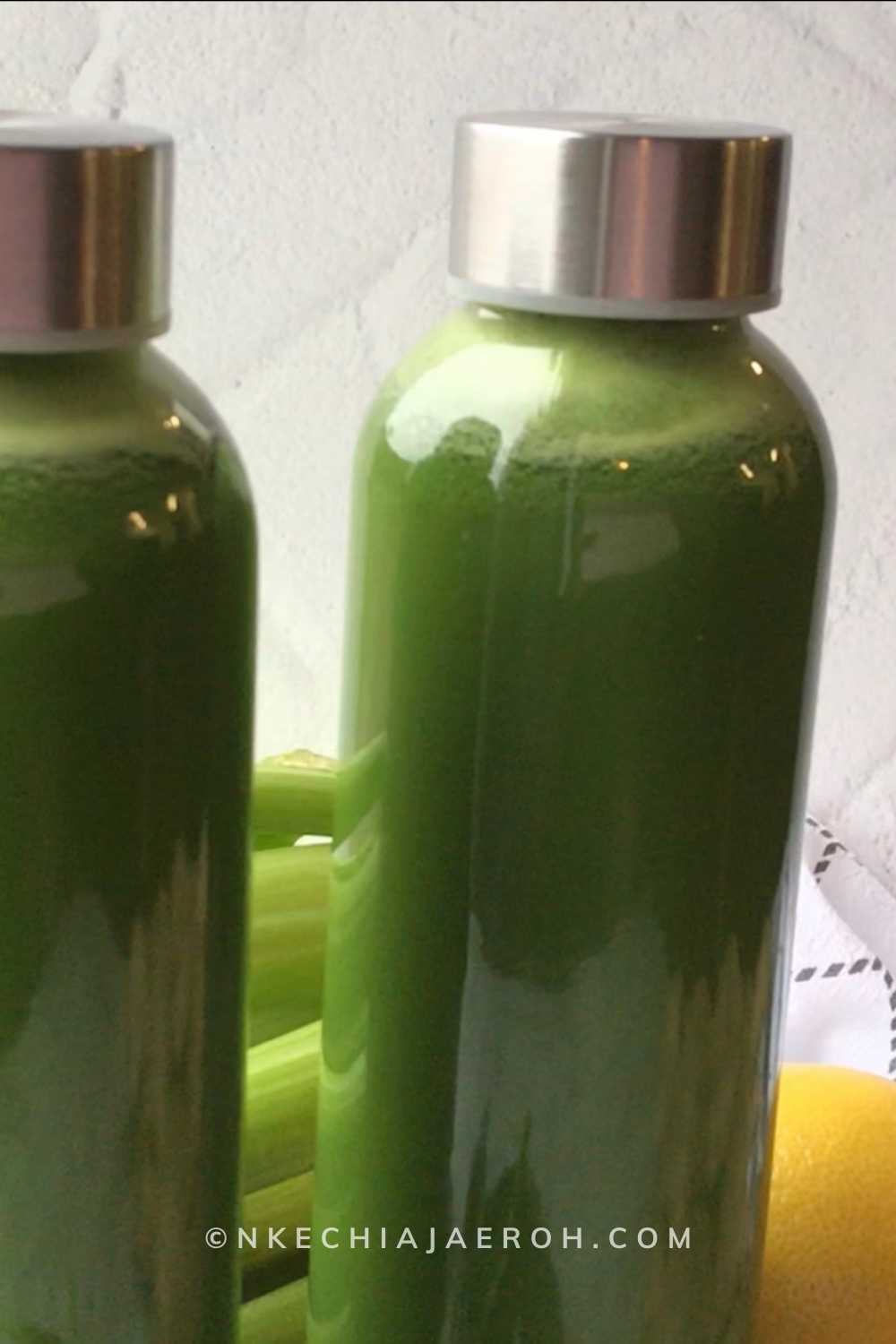 What Should I eat After the Celery Juice Cleanse?
Start with fruits and vegetables, and gradually get back to eating healthy natural food. Clean eating should be your best friend. This berry spinach salad, shredded beet salad, and 4-ingredient spring mix salad would be a great way to start. Avoid eating fast food as much as you can. It would be very ironic to complete a 5-day celery juice cleanse and then head over to McDonald's for a Mac burger and fries.
Foods to avoid while Detoxing or on a Celery Juice Cleanse.
Eat fresh and natural as possible, and avoid processed foods such as sugar, chocolate, sodas, caffeinated drinks, store-bought packaged juices, pizzas, fast food, etc.
Can Celery Juice Cleanse help for Weight Loss?
Yes, celery juice cleanse can help you jumpstart your weight loss. Here's the thing if you can avoid sugar, sodas, and fast foods during celery juice cleanse, you can also limit the intake of such "not-so-good-foods" after the cleanse.
To lose weight and maintain it, you must think long term, which means staying consistent and committed to your healthy lifestyle goals, including healthy/clean eating and physical activities.
Click To Tweet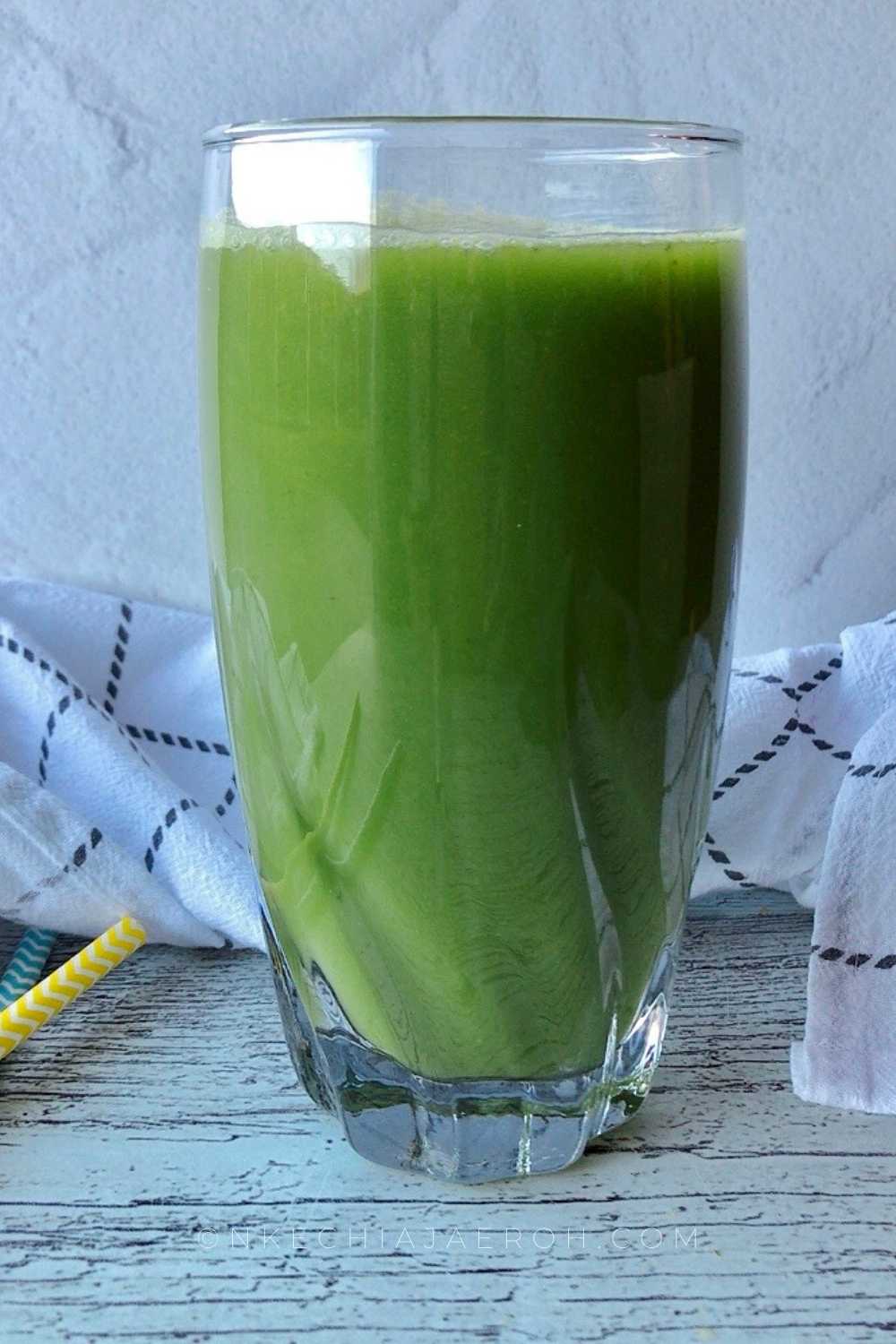 My 5-Day Juice Cleanse (Detox and cleanse tips)
I am currently doing a 5-day juice cleanse, and this celery recipe that I share with you today is what I am using for days 1 and 2. If I want, I can do just the celery juice cleanse for the entire 5 days, but I want variety, and I love to use different vegetables.
The way that my 5-day detox and cleanse juicing works is that one full bottle of juice (500 ml) will replace my breakfast each day for the next first days.
How Long can Celery Juice Last?
Experts have said that for best results, you should make your celery juice fresh every morning. But if you are pressed for time, and you have one day in a week to make your juices, then that's ok. However, do not leave your celery juice for more than 48 hours (2 days). Personally, I won't.
The difference between this juice cleanse and incorporating juicing in my diet, which I do from time to time, is that juice will replace my breakfast for the duration of detox & cleanse, and in this case it is five days. Also, I will stay away from processed foods, including snacks, sodas, and fast foods.
Whereas when I incorporate juicing in my diet, I casually juice every 2 – 3 times weekly, and it can be a snack, and I can have it any other time of the day. On the other hand, I love doing juice detox and cleanse at the start of a new year, before summer, or around my birthday. Are you planning on juicing any time soon?
If you are ready, let's make my super easy celery juice cleanse recipe:
Print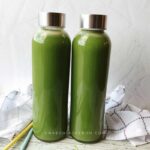 Celery Juice Cleanse: Detox and Cleanse with Celery Juice
---
Description
There are several benefits of celery juice, and doing a celery juice cleanse can unlock them for you! A celery juice cleanse is a natural detox that can help you maintain your digestive health, blood pressure, blood sugar, flush out fats in the liver, improve your bone health, and help maintain your overall health. Naturally detoxing your body with celery juice cleanse (or juicing in general) is an excellent clean eating habit to emulate.
---
2 bags of celery stalks (I used the one called "celery heart" but it doesn't matter)
1 bunch of parsley
2 – 3 cups of Fresh Spinach
2 apples
Good amount of ginger
1 lemon
---
Instructions
Wash and cut the vegetables accordingly except the spinach, and parsley.
Juice the vegetables in your juicer.
Pour into a big cup or pitcher and stir together before serving.
Serve immediately for best result.
Notes
Prep Time:

20

Category:

Juice

Method:

Juicer

Cuisine:

American
Keywords: Celery Juice Cleanse, Detox and Cleanse with Celery Juice, Clean eating recipe, celery, celery juice recipe, juicing, benefits of celery, natural detox, detox, detox and cleanse, cleanse, 5-day detox, 5-day celery juice cleanse, celery detox, detox for weight loss, New year detox recipe, New year weight loss, heart-healthy recipes, healing foods, healthy juicing, plant based recipe, vegan, Lemon, Ginger juice, Apple juice, Spinach juice, detox juice
Recipe Card powered by
Want more Juice Recipes? I GOT YOU!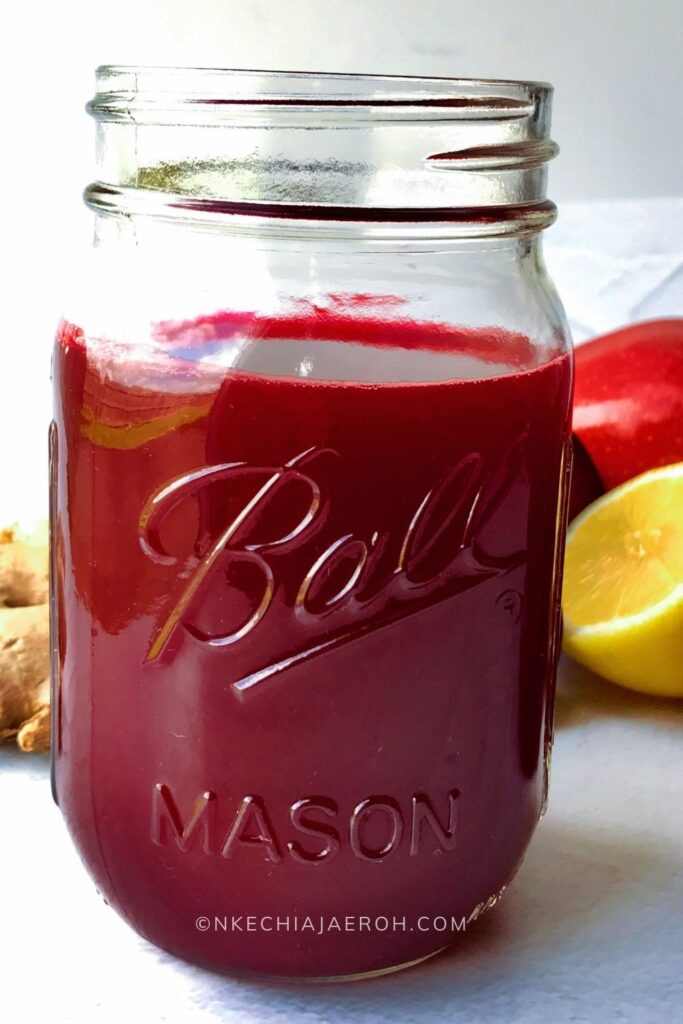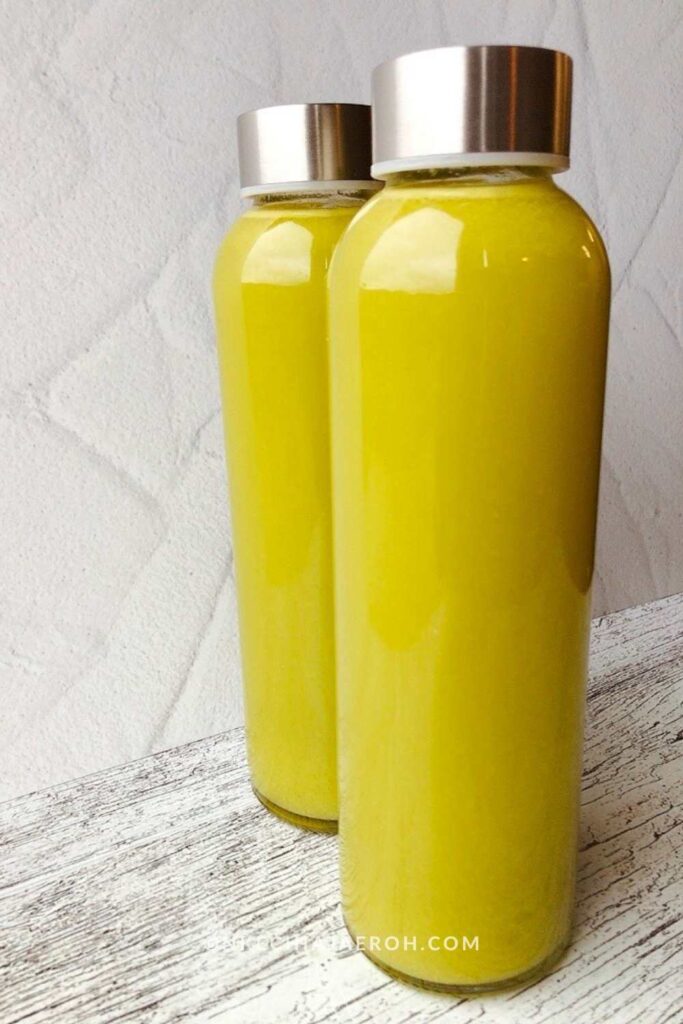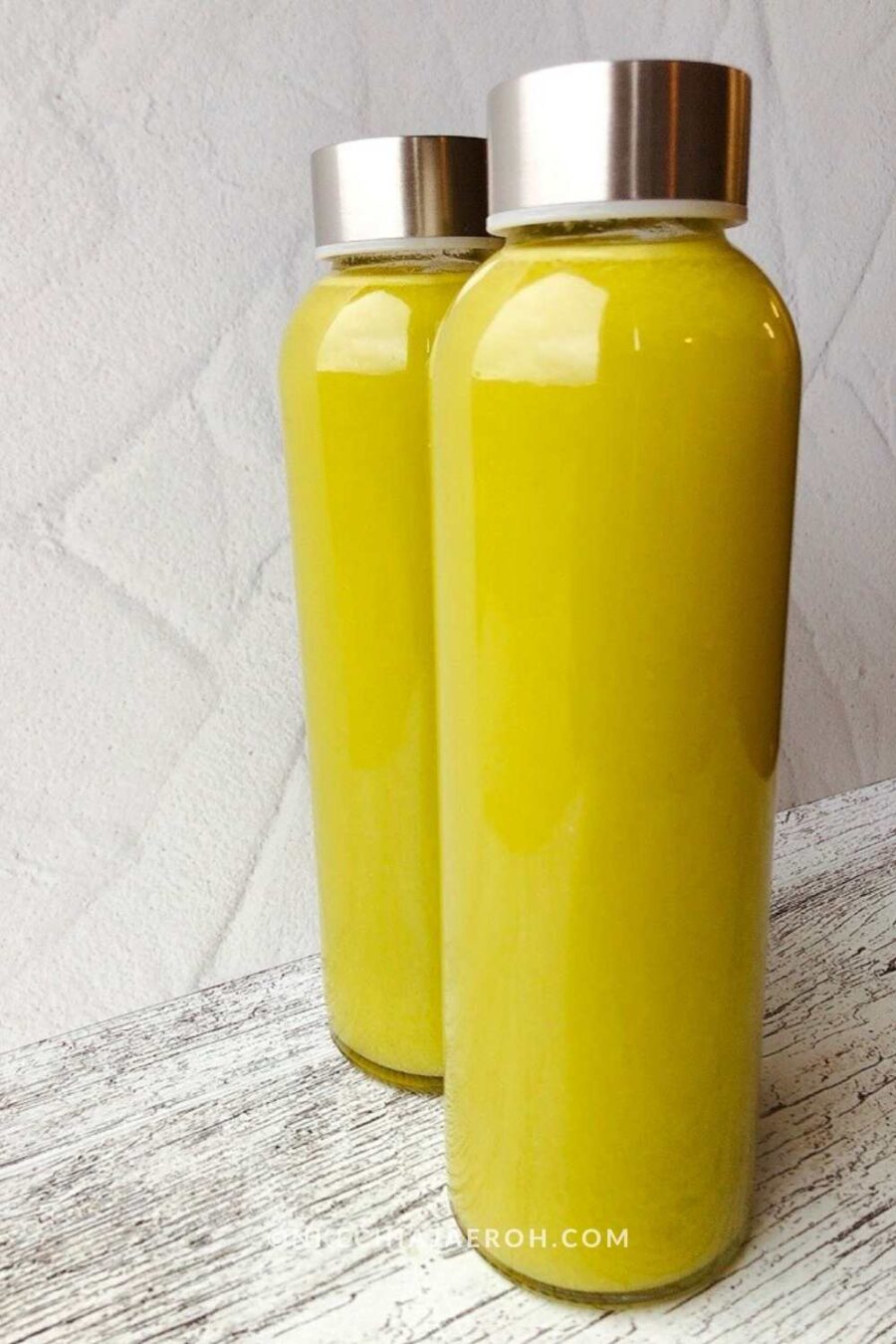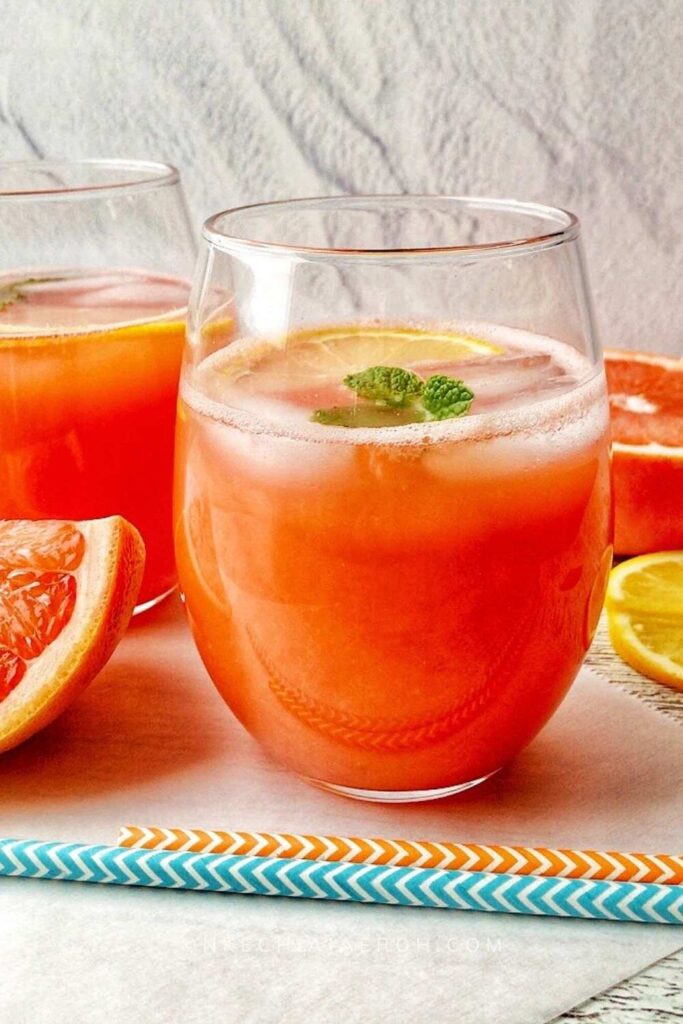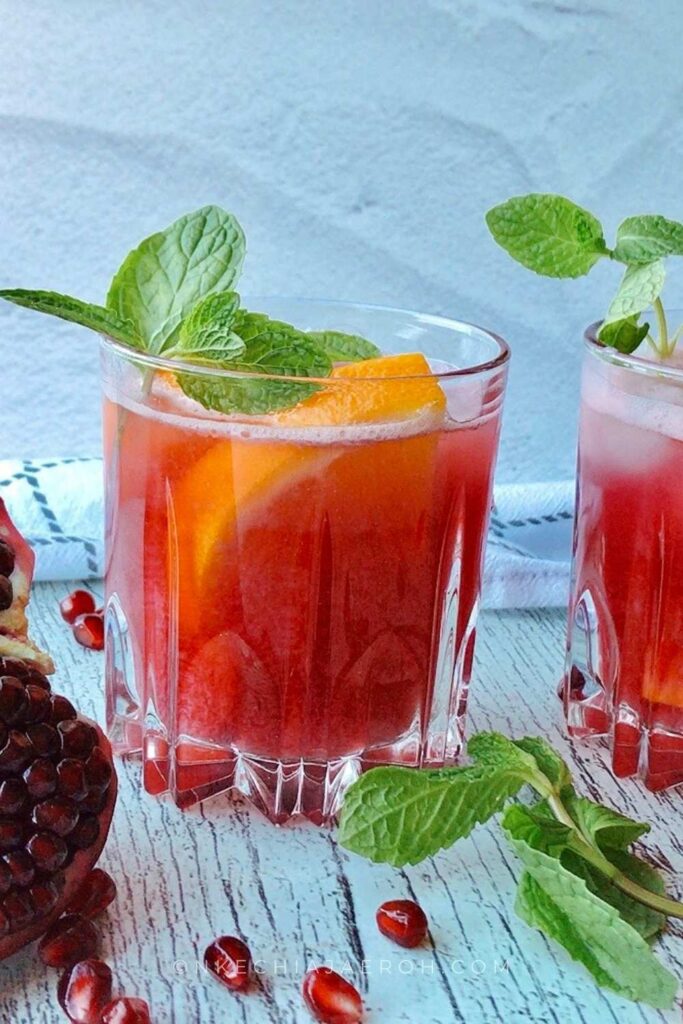 Healthy & Easy Salads
Check my Healthy Smoothies:
While you are still here, grab my FREE (5) spinach salad recipe bundle would be a great addition to your dinner table if you like salads or you are wanting to eat healthier. Get the recipes here.
THIS POST CONTAINS AFFILIATE LINKS, you are not charged more for using these links, but I make little coins when you do. Disclaimer: I am not a doctor, and this post is not health advice, always consult your doctor/physician for health advice. Everything here is for information only.
Finally, let's connect on social media, am on Facebook, Instagram, Twitter, and Pinterest. Share this recipe post, and SAVE/PIN THIS IMAGE ON PINTEREST! ⤵️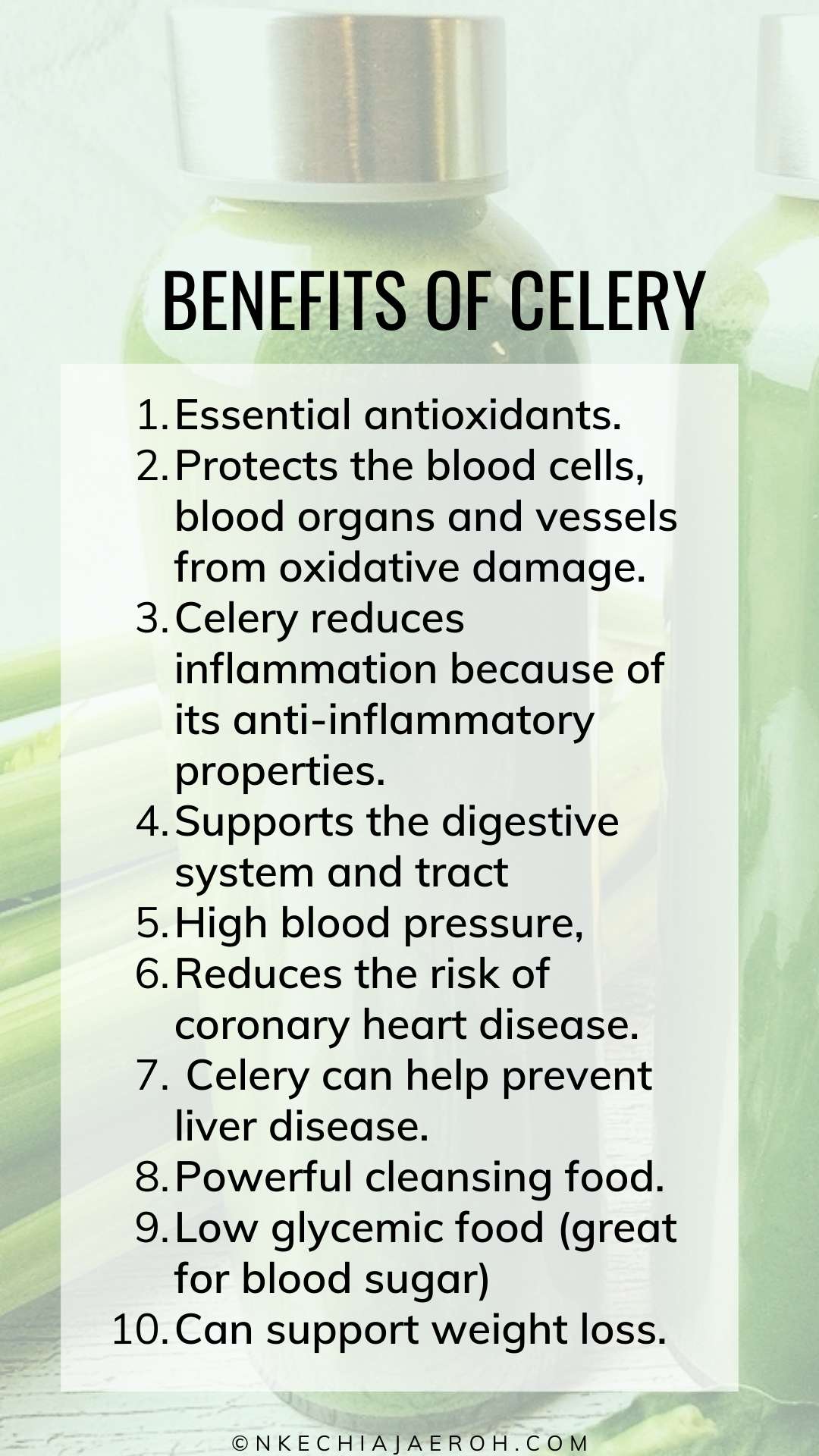 Thanks for stepping by!