Fashionable find.
Fruits are great for you and eating them would always be fashionable. First, fruits provide the body with many essential nutrients such as dietary fiber, potassium, vitamins, and other minerals. Second, fruits are mostly low in calories and sodium. Fruits do not have cholesterol. Thirdly, fruits have abundant of folate that the body needs for the formation of red blood cells in addition to other benefits.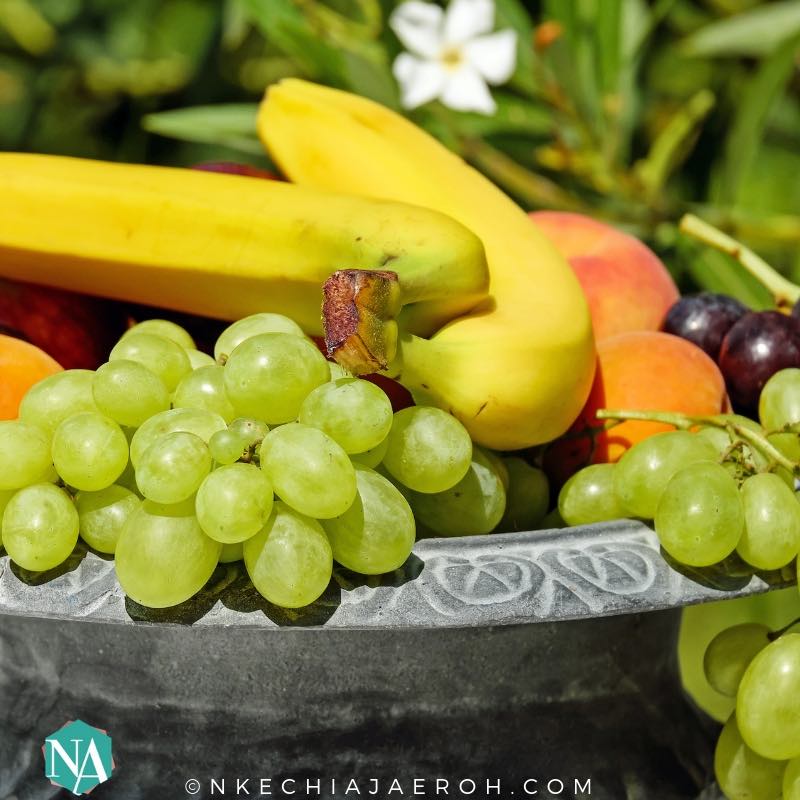 Feel good with fruits.
Among the several benefits are the facts that eating a good amount of them can improve your overall health. While some fruits can reduce the risk of heart-related disease, others can protect the body against free radicals and reduce the risk of certain cancers. Not to mention that they are usually low in calories than process foods and therefore are great for weight loss. With more than 1.9 billion of the world adults currently overweight. And more than 650 million of them obese, diets rich in fruits and vegetables are very necessary and highly recommended by health workers. Click To Tweet The alarming rate of obesity around the world is sadly increasing day by day even though obesity is preventable. Fortunately, fruits can help, start with your favorite ones today. Ensure to eat fruits every single day, after all; you have nothing to lose only gains. For one thing, fruits are cheap; sicknesses are not.
Guilt-free bowl.
Any day any time a bowl of fruit salad would always be a great find. And they are so easy to make (talk about 10 minutes or less). Though some fruits go in and out of season, there is still some fruits that are available all year round for you to enjoy. Such as apples, carrots, bananas, grapes, kiwis, watermelon, avocado, etc. And for those other fruits that aren't available for all season, there is always the frozen aisle of the grocery store. For instance, frozen berries are wonderful and great for many things (like healthy smoothies, shakes, to top breakfast bowls, etc. Bottom line, there is no excuse for not consuming enough fruits. In summary make your fruit salad your way, for instance, this particular bowl is only with two fruits (strawberry and watermelon) and topped with some olives.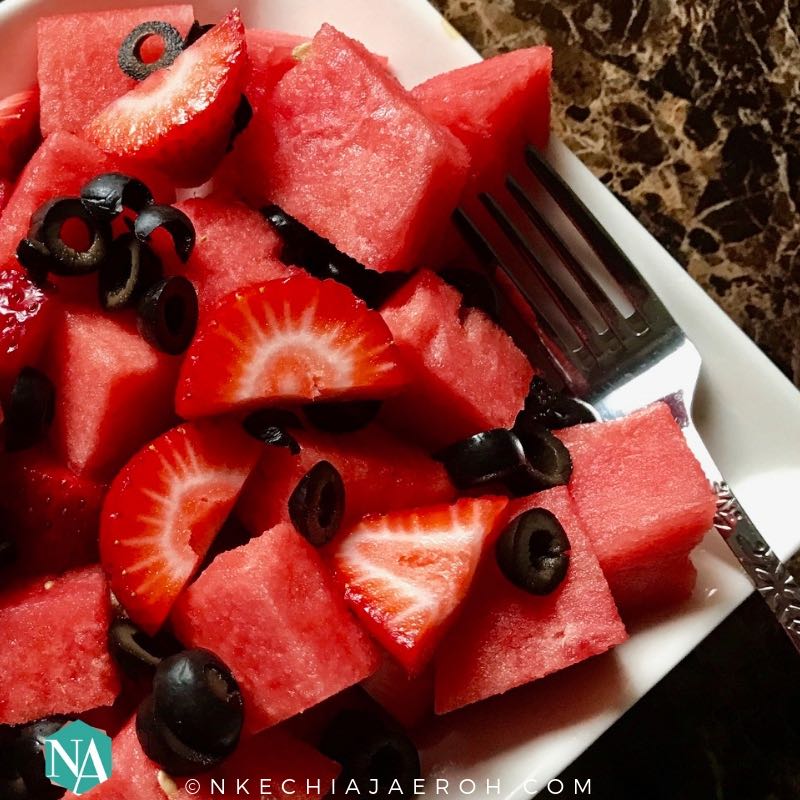 Let's make my (2) fruit salad bowl.
[amd-zlrecipe-recipe:35]
What is you go to fruit fruit? Do you enjoy fruit salad?
May I extend to you a special invitation to join me on this food loving culinary-ish journey. Here in my kitchen, we inspire each other to live our best healthy food loving life without judgment and resentment. When you join me FREE, you will also get exclusive healthy tips and hacks for healthy living as well! Also, I have excellent light and lovely recipes am sure you will enjoy.
One More Thing: Please share this post with your friend and family, and everyone you know.
*Some links on this post are affiliates. Meaning I (don't) make tons of bucks when you make a purchase using them so that you know:)
With love,