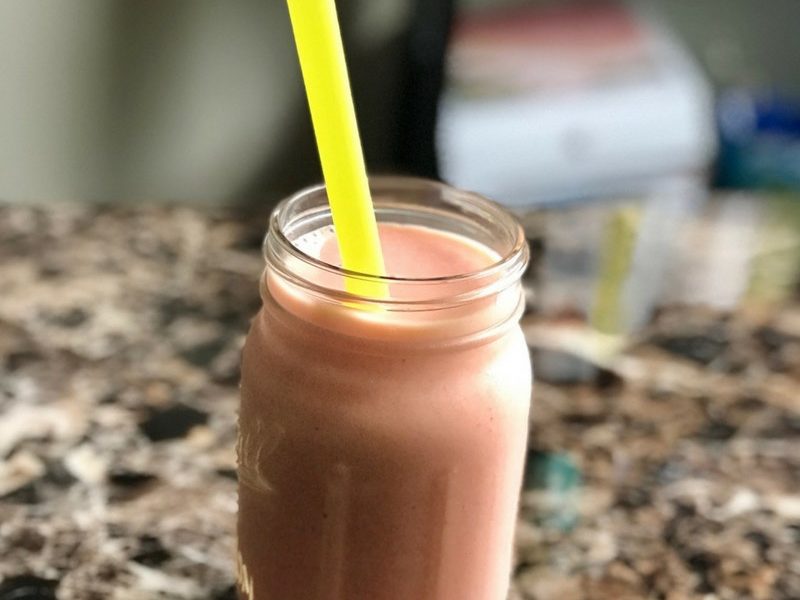 Are your smoothies peachy enough?
If no, then get on it with this gorgeous peach and strawberry smoothie recipe, it is everything. As a matter of fact, you can make it with your eyes closed.
It can replace your breakfast or any other meal of the day if you intend to eat cleaner, healthier or maybe lose some pounds.
In the smoothie world, peaches are unconsciously forgotten. Obviously, peaches are not berries, which are overly used in a lot of smoothies, but hey, peaches are plushy and also very tasty. A peach a day will keep the doctor away, so I say.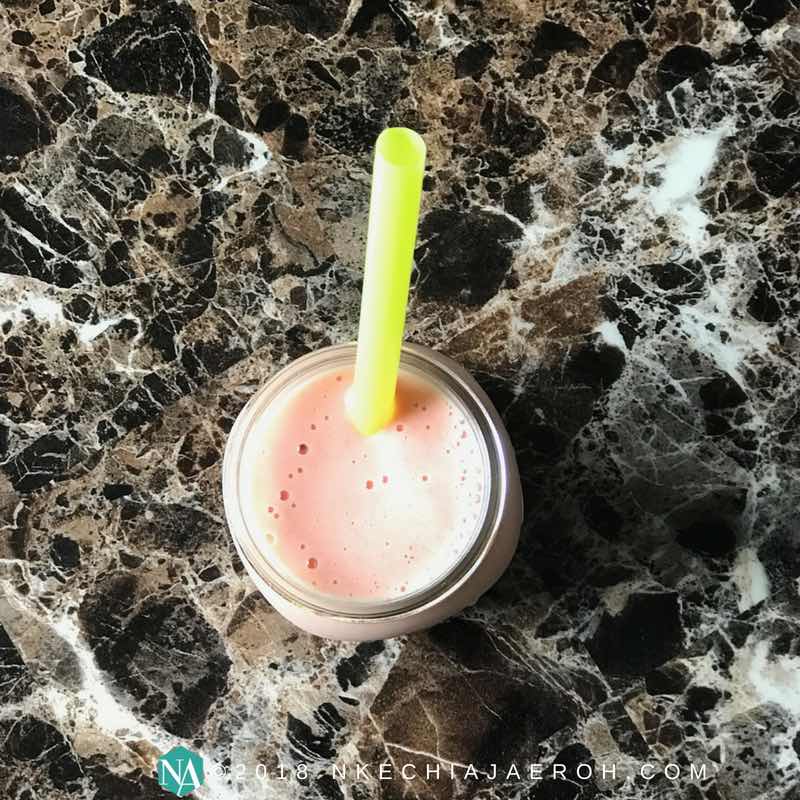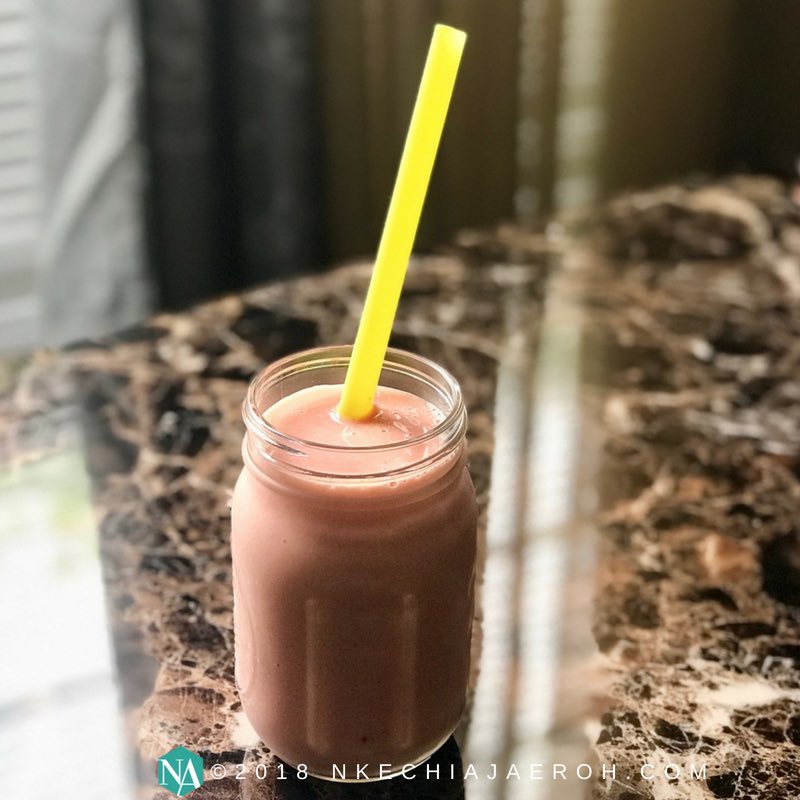 Are you peachy ready?
I fell in love with peach when I came to live in American few years ago; I love eating my peaches with the back. That means more fiber by the way. Here is why I encourage you to get peachy ASAP. In the first place, peaches have low-calorie count; one medium peach is only 59 calories. Secondly, they are great for your immune system. Thirdly, they are rich in numerous vitamins such as C, A, K, B2, B3, B-6, folate, not to mention other minerals. On the other hand, peaches have antioxidant capabilities, and they are said to have specific compounds that possess anti-cancer effects as well as maintaining healthy skin.
Pregnant women are usually asked to increase their peach intake due to its composition of high-quality folate. I cannot emphasize enough about the significant use of this fruit – peach. Relatively, it works magic with your digestive, and equally very essential for people that want to lose weight. When you pair peach with strawberry, you get power pack dose of healthy nutritious deliciousness. Click To Tweet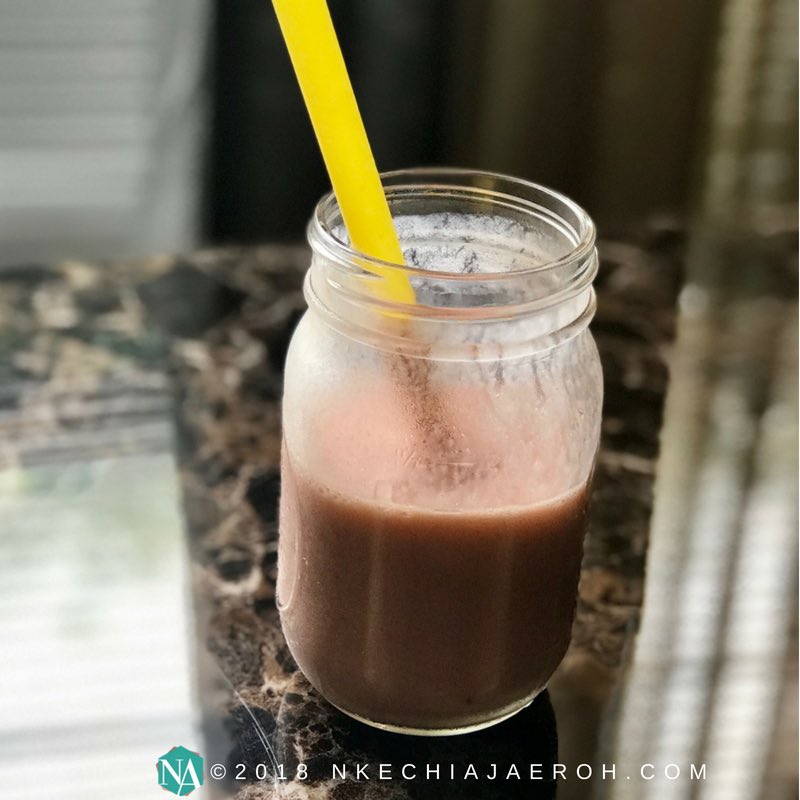 Now let us get into the making of this simple and easy peach strawberry smoothie!
Are you ready to get peachy?
Perfect Peach And Strawberry Smoothie Recipe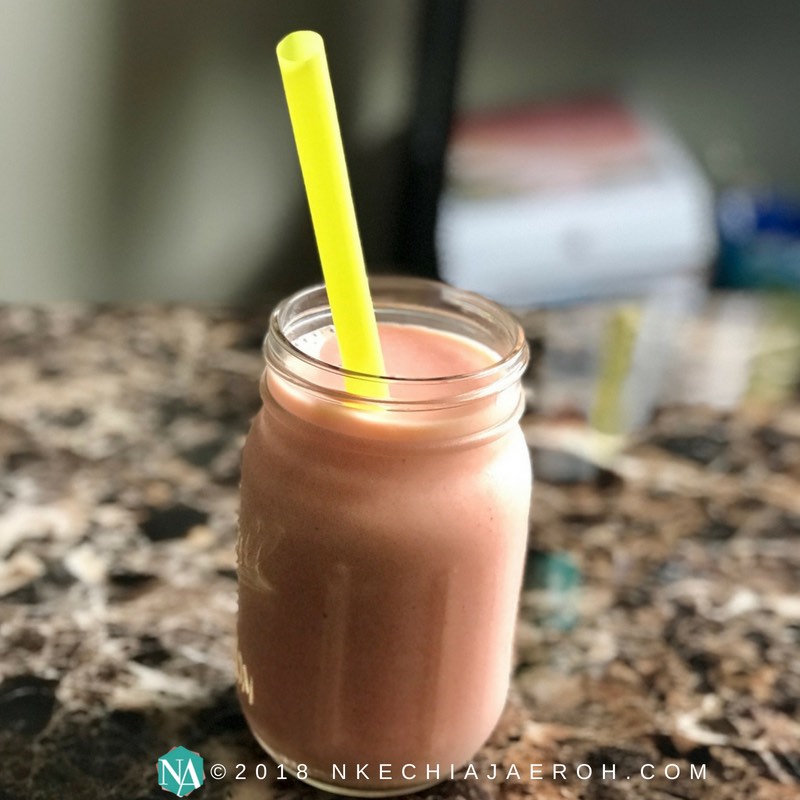 This can serve as a quick healthy and nutritious breakfast.
Ingredients
½ cup of frozen peach (you can throw in a couple of frozen pineapple cubes, only makes it more pristine)
½ cup of frozen strawberry
½ of a whole banana (frozen)
½ cup of Greek vanilla flavor yogurt (you are free to use another type of yogurt or flavor)
½ cup of orange juice
1 teaspoon of honey (optional)
Instructions
Add all the ingredients into the blender starting with the liquid first; orange juice (this helps for easier blending).
Blend on high; you may have to pause and continue a couple of times to ensure a seamless transition.
It is ready when the mixture is very smooth.
Serve in a jar or a cup; you cannot go wrong.
https://nkechiajaeroh.com/kechis-kitchen/light-and-lovely/perfect-peach-and-strawberry-smoothie-recipe/
© 2018 NkechiAjaeroh.com All Right Reserved.
If you like this smoothie, then you must also love my tropical smoothie. Get it here.
And for other Afro-fusion recipe check out recipes out of my Nigerian kitchen plus.
One more: Please do not forget to share this post!
With love,