Nigerian Sandwich Toast is different.
Well, not literally. The make, feel, and taste are distinct from other "bread toasts" in the West, or most bread toast I see here in America.
My kids made me take a journey down memory lane, and in a good way. They wanted to know "some of my favorite breakfasts growing up in Nigeria." Even though I have repeated shared a number of foods with them, they clearly desired another 9ja breakfast. Listen, I am always in a mood to share my 9ja hearty and happy eats, this entire blog runs on Nigerian food inspiration.
So on this day they wanted to try something new, I made them Nigerian sandwich toast! Basically a bread sandwich with scrambled egg and vegetable filling.
What makes my memory of this very sandwich unique is that you can easily take it on-the-go! This classic yet easy to make sandwich provides a well-balanced nutritious, and delicious meal for a productive day!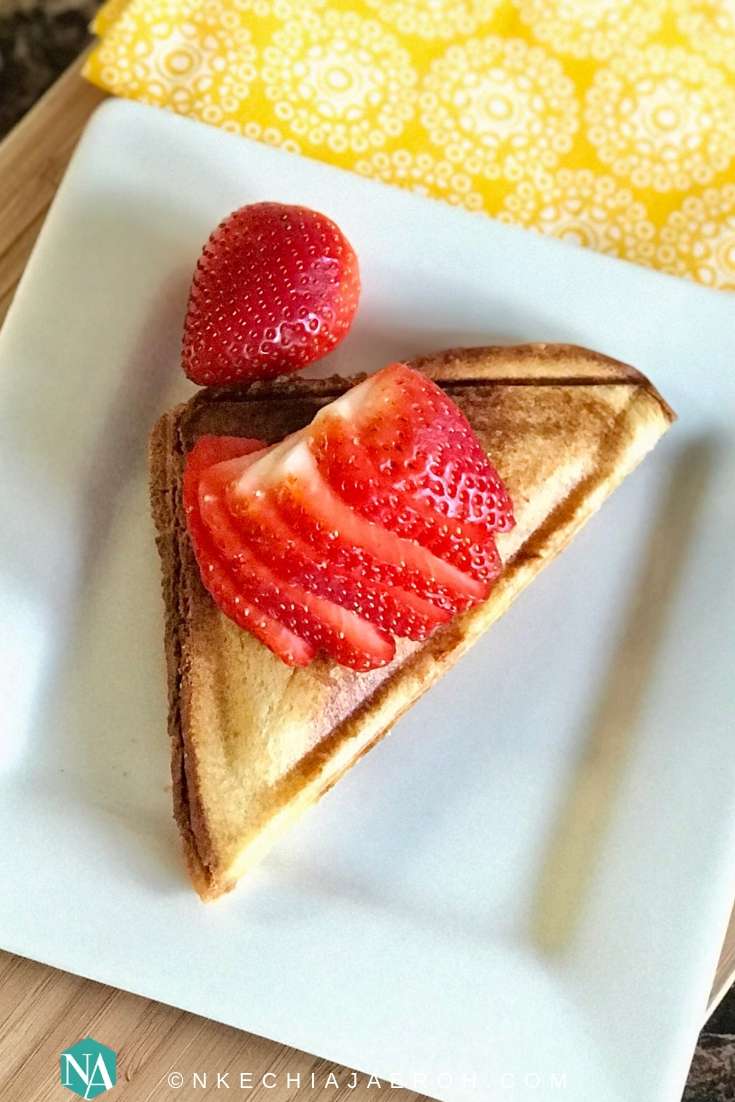 Toast it Your Way.
Today I will be showing you the simplest way to make this sandwich; this is the basic if you will. By all means feel free to make it your way, and add your favorite veggies and even fruits! While you can, add all the favorite vegetables of your kids too, and if possible ask them to help out.
Though this Nigerian sandwich toast is technically a "breakfast," it is a perfect fit for brunch, lunch, and dinner.
And if you are ready let's make one of my favorite Nigerian breakfasts!
Save to BigOven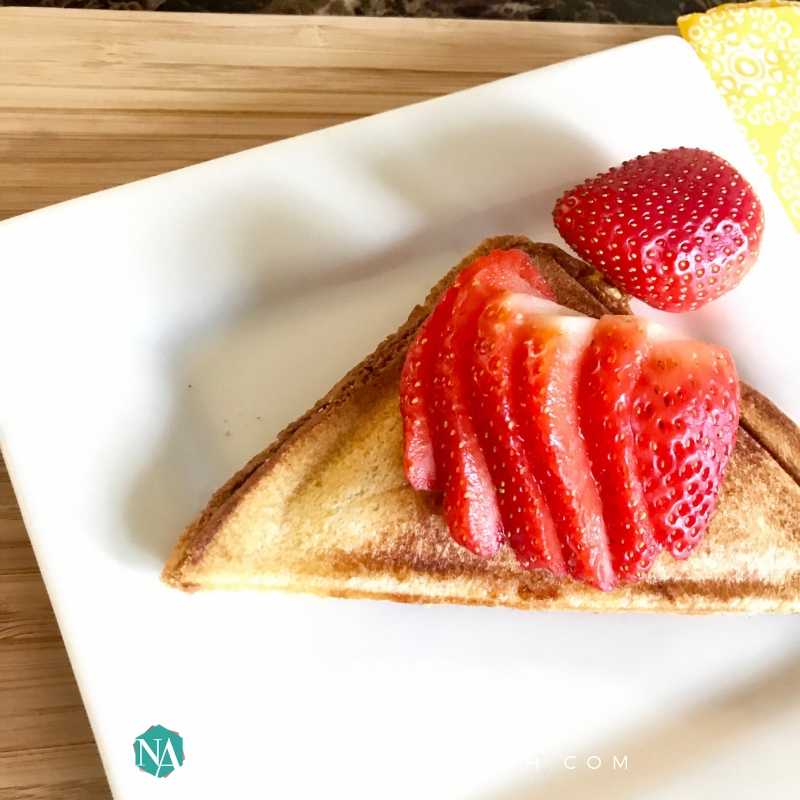 This Nigerian Sandwich Toast is delicious, nutritious, easy to make, and enjoyable. Fill it up with all your favorite veggies, and have it on-the-go!
Ingredients
6 slices of whole grain bread (any bread of your choice works, obviously.)
5 eggs
1 cup chopped tomatoes
½ cup chopped onions
2 tablespoons chopped green onions
2 thinly minced garlic cloves
1 tablespoon of tiny chopped fresh bell pepper (any color; optional)
½ teaspoon of seasoning powder or ½ a seasoning cube (or less according to your taste)
½ teaspoon of salt (or less according to your taste)
¼ black pepper
A dash of thyme
A dash of crushed red pepper (optional; for extra spiciness
2 teaspoons – 1 tablespoon of olive oil to scramble/fry the eggs
Additional 1 tablespoon of olive oil (to grease the bread); you can also use butter if so desired.
Instructions
First scramble the eggs:

Crack the eggs, and add to a clean bowl. Add some seasoning powder to the cracked eggs. Also add a dash of crush red pepper, thyme, some black pepper, and salt. Beat the egg and set aside.
Place a pan on the stove, turn the heat to low and allow the pan to warm up. Add oil, allow the oil to heat up and then add the vegetables (onions, tomatoes, garlic, and bell pepper). Sauté each vegetable for 2 minutes as you add them in. Then add the eggs, sprinkle the green onions on the eggs. Gently scramble the eggs for 3-4 minutes on low – medium heat or fully cooked and firm. Scoop into a clean plate to stop from further cooking.
Toasting

Turn clean sandwich toaster on; lay bread on a cutting board; trim off the brown edges of the bread if so desired. (I usually do not do this every time. Gently use a kitchen brush (or your hand) and spread the olive oil on all the sides of the bread. You can also use an oil spray instead.
Divide the eggs into three parts; add a part to the center of the bread and cover with another bread (repeat for the last two parts; making 3 sandwiches. Place the first two bread sandwiches in the sandwich toast maker. Ensure the toaster is locked, the switch light should on red; keep an eye on it because it turns green as soon as the sandwich cooks. (Repeat the process for all three sandwiches.)
As soon as the toaster switches from red to green, the sandwich is fully cooked; remove the toast, place on a clean plate and serve by itself, with fresh fruits, with tea, or coffee. Feel free to drizzle some original maple syrup and enjoy your delicious and nutritious Nigerian breakfast toast. This recipe serves 3 persons or 6 children.
Notes
You can use only egg white if so desired, and this sandwich would still taste delicious.
Also, add some fresh spinach (about ½ a cup) to the egg for some green goodness. You can also add cheese (I do not like adding cheeses to this).
Each sandwich is ready when the sandwich toaster switches from red to green.
https://nkechiajaeroh.com/kechis-kitchen/how-to-make-basic-nigerian-sandwich-toast/
© NkechiAjaeroh.com All Right Reserved.
What is your favorite sandwich recipe? Well, I hope you enjoyed learning about this recipe, and if you did, then you will love the meals in my FREE 7-Day meal plan. Download it here.
Meanwhile, I want to extend a special invitation to you to join me inside my private Facebook community. We are friends that treat each like family. I provide free tools, resources, and recipes that are so irresistible. I can't wait to see you there!
Also, I have delightful light and lovely recipes you will enjoy. Check them out here!
Please share this post on your social media, and with family and friends.
With love,