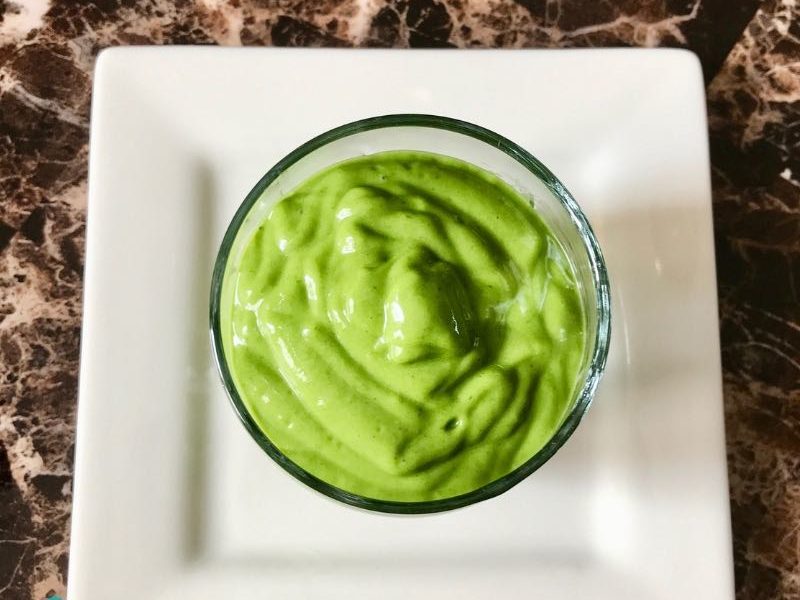 The Avocado Advantage.
The avocado smoothie might be a thing now because of the alleged avocado craze; however, the use of this fruit could date back to as early as 500 B.C according to California avocados. Also, avocado is said to have originated from Mexico, Central America, am really not surprise at all. Though, I thought it originated in Africa.
Growing up, avocado was one of my favorite fruits because it was readily available and my mother would easily offer it as an in-between meal (snack). Equally important to know is that we do have an avocado tree in our background, so, it is not really a big deal to have them in abundance or eat them at will, right? At the same time, we have other fruits also planted in our backyard such as oranges, pineapples, pawpaw, fruited pumpkin likewise bananas, still no big deal at all.
Of course, this was then, when I didn't know about avocado's holy goodness and how it is a super food, and how it can transform your life. But as a kid, though, I loved its creaminess and how full it makes me fill after eating it. Also, this was before the realization that an actual serving of avocado is (a mere) one-third of a medium-size avocado. In other words, I use to eat more than the serving size for sure, because I use to eat it a lot! Like A WHOLE LOT!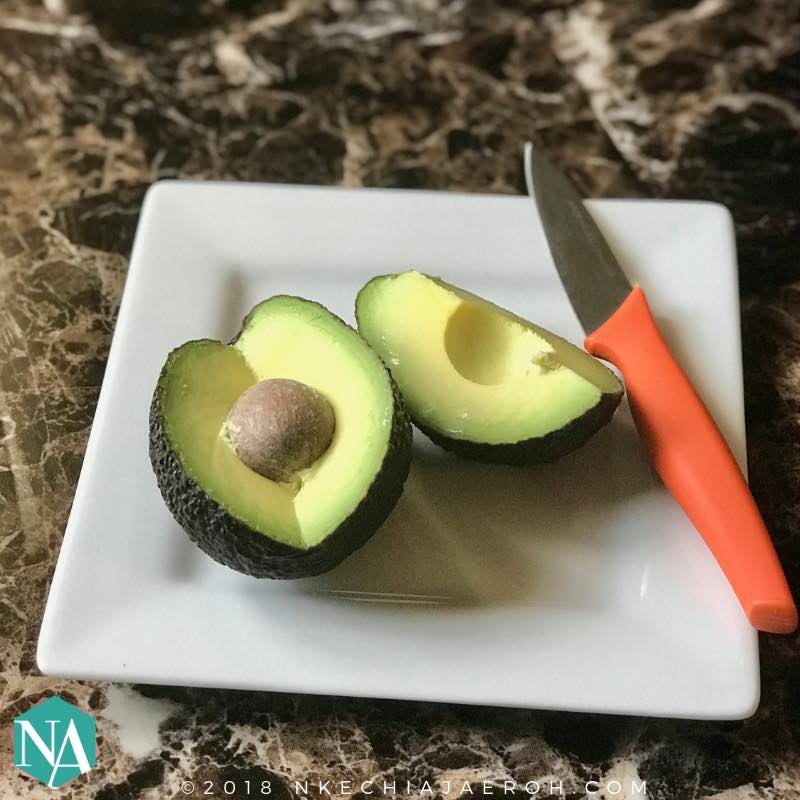 Advance with avocado.
In the light of the whole world coming to the realization of the awesomeness of king avocado, I will like to reiterate that avocado is perfect for you, and if you haven't already, please embrace it.
Beside several benefits of avocado is the obvious fact that this fruit is absolutely nutritious, comprising of tons of vitamins and minerals! Though we sing the praise of banana when it comes to potassium, yet, avocado contains more potassium than bananas. Additionally, when it comes to heart-healthy foods, count on avocado for that excellent healthy monounsaturated fatty acid because avocado is a good-high-fat food. By the same token avocados are loaded with fibers as well as powerful antioxidants.
Creamiest Avocado Smoothie.
In view of all the goodness of this fruits, you must consider it to become a staple in your household! In reality, there are varieties of ways to eat avocado but if you love dessert and/or ice cream like my best friend, Cherry, then this very recipe would just be your answered prayer for a healthier dessert. To put differently, you can never go wrong by substituting your most cherished ice cream with this creamiest avocado smoothie. Alongside avocado, you will need some frozen banana, non-diary milk, and some spinach or rather some green. I usually love using spinach; am sure kale would work as well.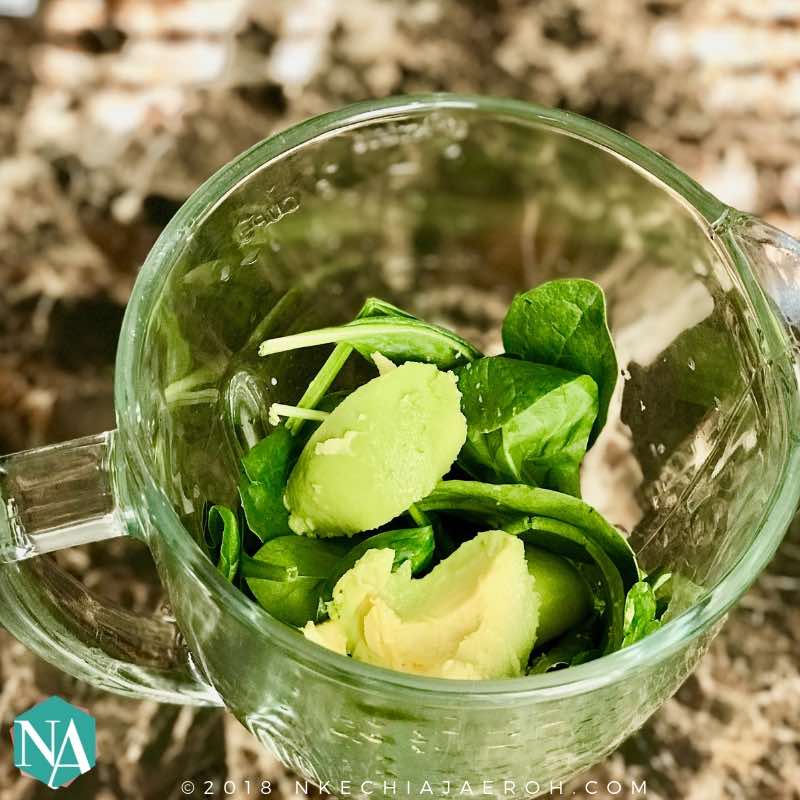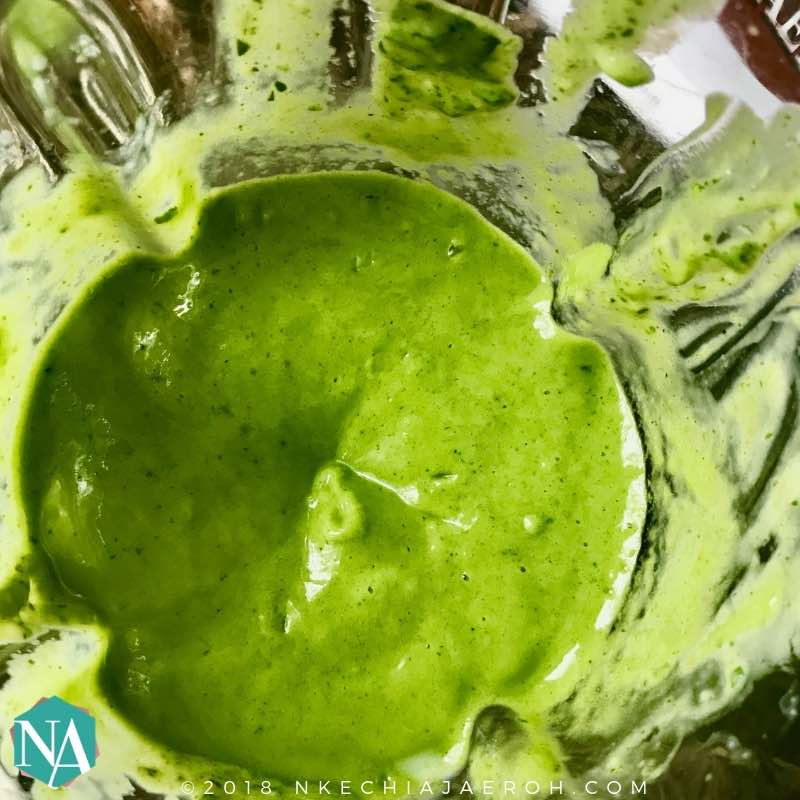 Avocado adventure.
Aside from making avocado smoothie, (which I love love love), I obviously use this fruit in several other ways. In fact, I go on what I call avocado adventure, for instance, I love it on my salad, I adore it on my beans and my husband go crazy on avocado toast. For the purpose of whole-fully enjoying this fruit yourself, I want to encourage you to go on an avocado adventure. Have it your way; then, you will discover what works and what don't work.
So funny that I love serving up my avocado smoothie in my Christmas glass cup (because I can and) because it tastes better that way.😂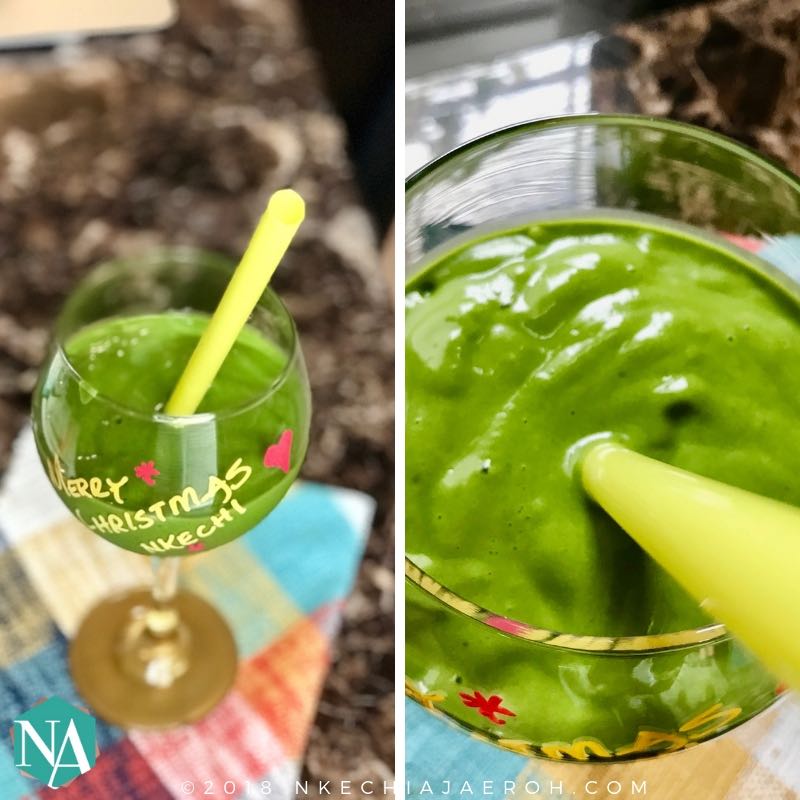 With that said, if you are ready, let's get making:
Replace Your Dessert With This Healthiest And Creamiest Avocado Smoothie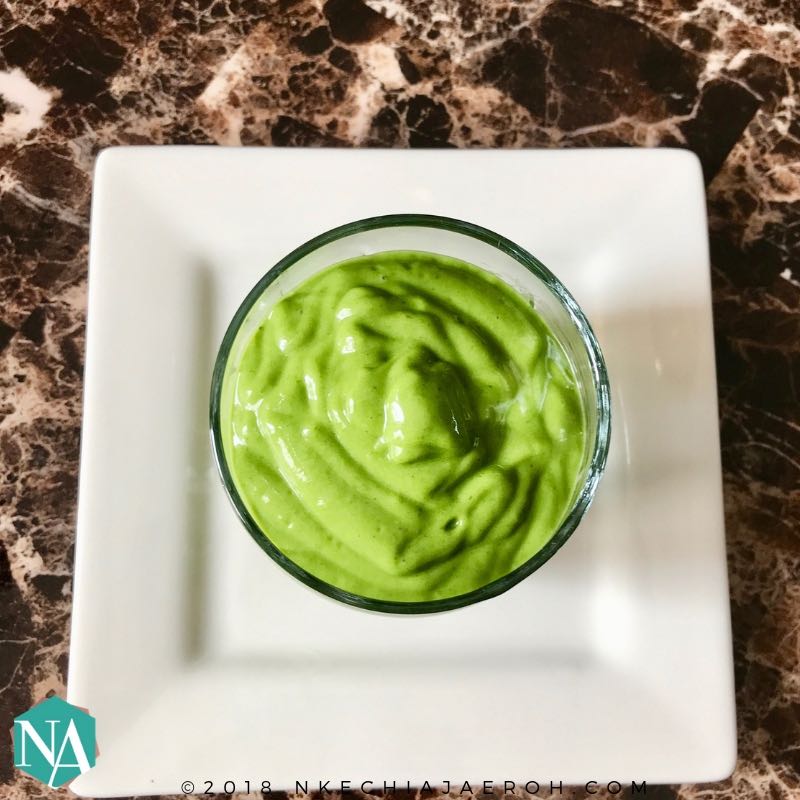 This avocado smoothie is like no other. It can entirely replace a meal if you are looking to eat light. It can also be a snack. If love (green) ice creams, then you have a healthy alternative right here.
Ingredients
1/3 of an avocado
½ of a whole banana (frozen)
½ cup of almond or soymilk (I usually like Soy Vanilla; am sure your choice of milk would work just fine)
1 cup of fresh baby spinach (don't worry you won't taste it.)
Instructions
Add all the ingredients to the blender. I like starting with the milk, then spinach, avocado, and finally banana. Blend everything together on high.
It is ready when the smoothie is smooth and creamy. Pour into a cup/bowl; enjoy with a spoon or straw. This is so good!
Notes
Personally, I have never made this recipe with ice. As someone that has made it tons of times over, I do not think you need ice blocks as long as you are using frozen banana. And I don't know what the texture would be if you add ice. This recipe makes only 1 serving. Double or triple the recipe to make for you and your loved ones.
https://nkechiajaeroh.com/kechis-kitchen/light-and-lovely/the-healthiest-and-creamiest-avocado-smoothie/
© 2018 NkechiAjaeroh.com All Right Reserved.
By the way, how do you eat avocado best? I am curious to know; have you ever tried it in a smoothie? Are you willing to try?
Again remember, this avocado goodness so easy to make, and very delicious and nutritious. Good give it a try! Want more light and lovely recipes? I got you.
Please share out this post because you are amazing. Also, come and hang out with me in Kechi's Kitchen and get exclusive recipes, healthy tips and MORE for living your best healthy foodie life!
With love,