White rice and stew is royalty.
They are match made in food heaven. What else can I say? By all means, these two were meant for each other; they are generally acceptable Sunday dish in Nigerian and most African countries. Just in case if this is the very first time you are ever seeing any of my blog posts, then welcome to my home where I share healthy food recipes and more every single Monday. Side note: I was born and raised in Nigeria.
Last week I showed you how to make the most marvelous Nigerian red tomato stew. If you missed that post, get it here because this post is a follow up to that.
As a matter of fact and urgency, I think I needed to show you what most of the world (aka Nigerians) eat with the red stew. In other words, Nigerian red stew is not complete without white rice. So, therefore, welcome to Nigeria!😂
OH, and, you do have the freedom to make this dish your own way (because there are plenty other ways to cook it). Also,  "white rice" here basically means plain rice. Even though we mostly pair white rice with red stew. You can eat it with anything, really. It is important to realize that white rice is a vegetarian and gluten-free meal so if you are a vegetarian you can eat it with any vegetarian sauce such as sautéd spinach. I always say that cooking gives you the freedom to create your food your own way. ☺️
Back to the basics.
Apparently, the most critical thing you need for this white rice dish is rice. Traditionally, we (Nigerians) prefer the long (parboiled) grain, and that is what I will be using to make it today. You can still use any other kind of rice such as short or medium grain.
Rice is an excellent source of energy because it has high-quality carbohydrate. It is real fuel for your body. You may also want to know that rice is gluten-free; another reason to enjoy this delicacy without guilt.
Click To Tweet
Just stick to the serving size as moderation is key.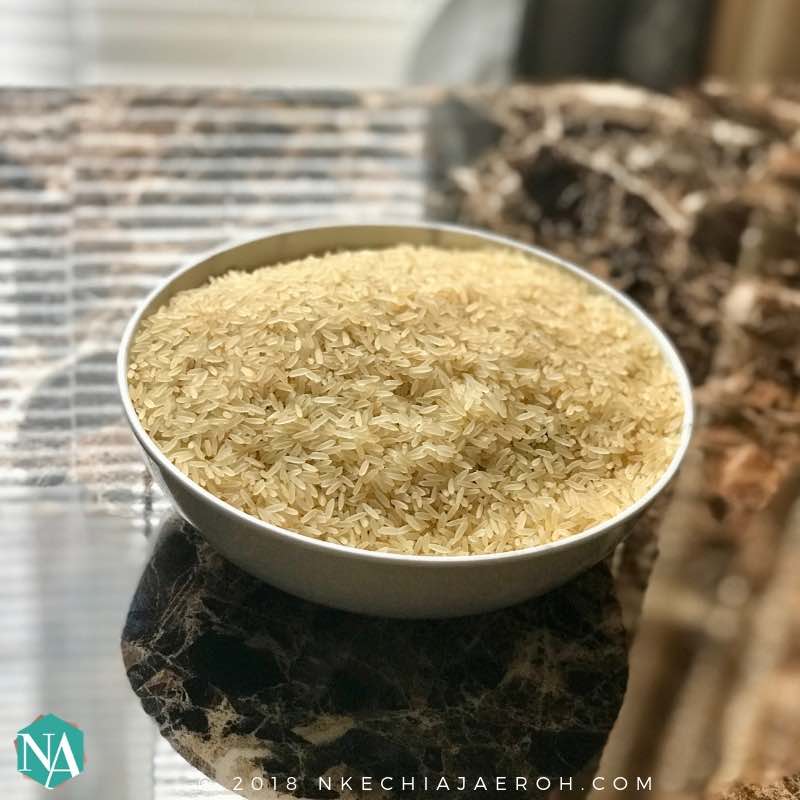 This food is so simple and straightforward to make. Boom, and its ready! By the way, special thanks to the sun filtering in through the window.😂😂😂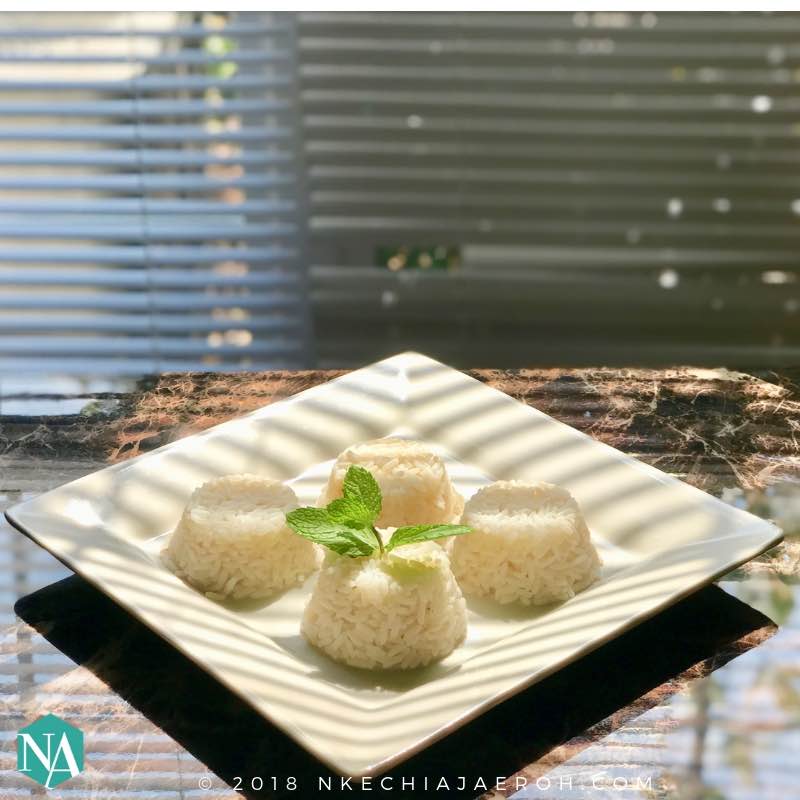 Serve it up with some stew, honey! Feel free to opt for beans or even avocado.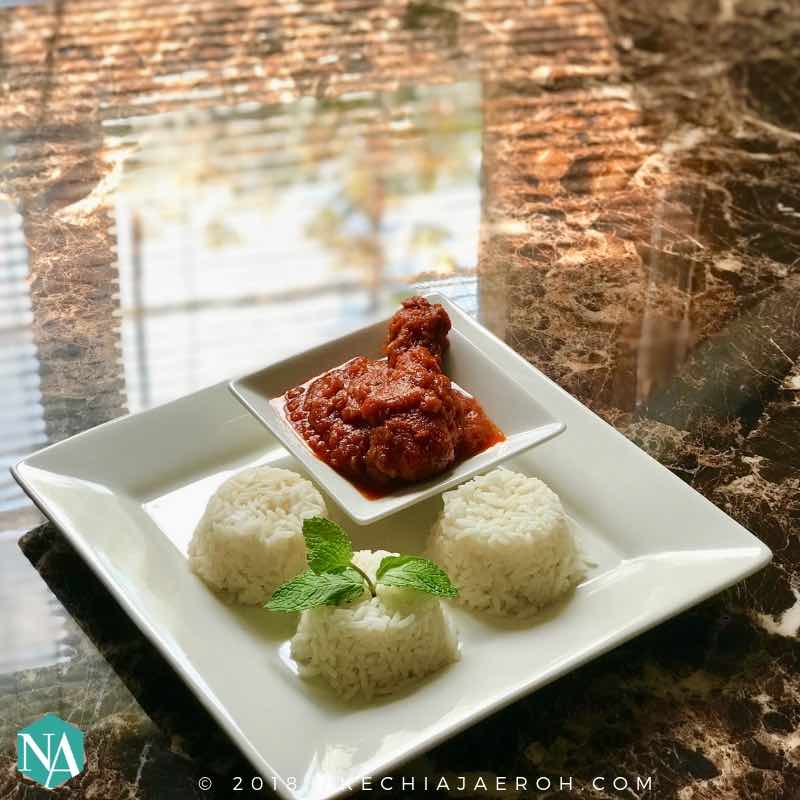 If you are like me that adore rosemary like crazy, then you may wanna sprinkle a few fresh leaves alongside the mint. It won't hurt but, rather it will be bursting with flavors.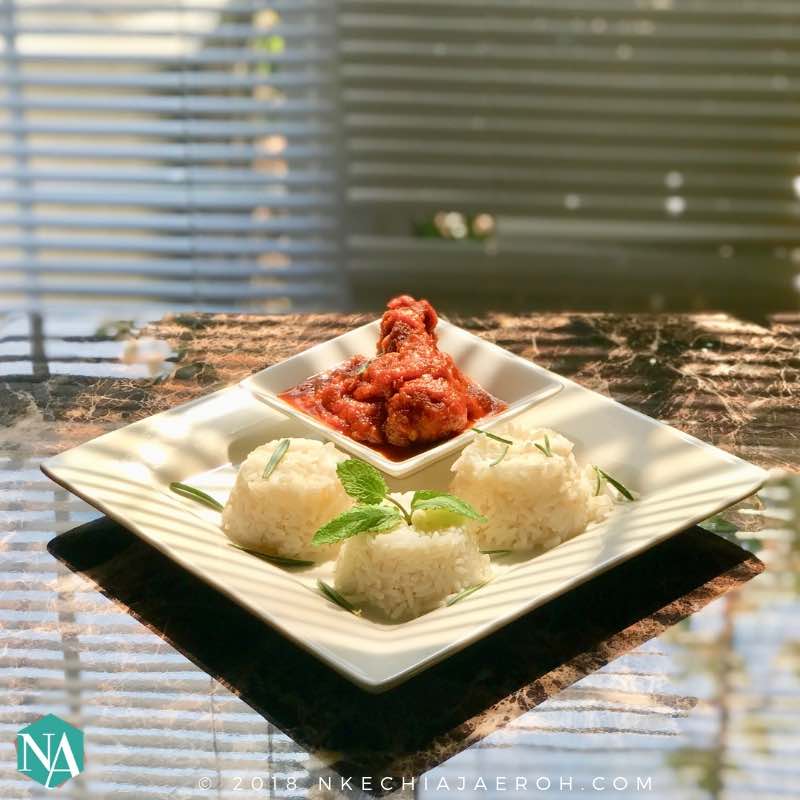 Now if you are ready, let us get cooking:
Save to BigOven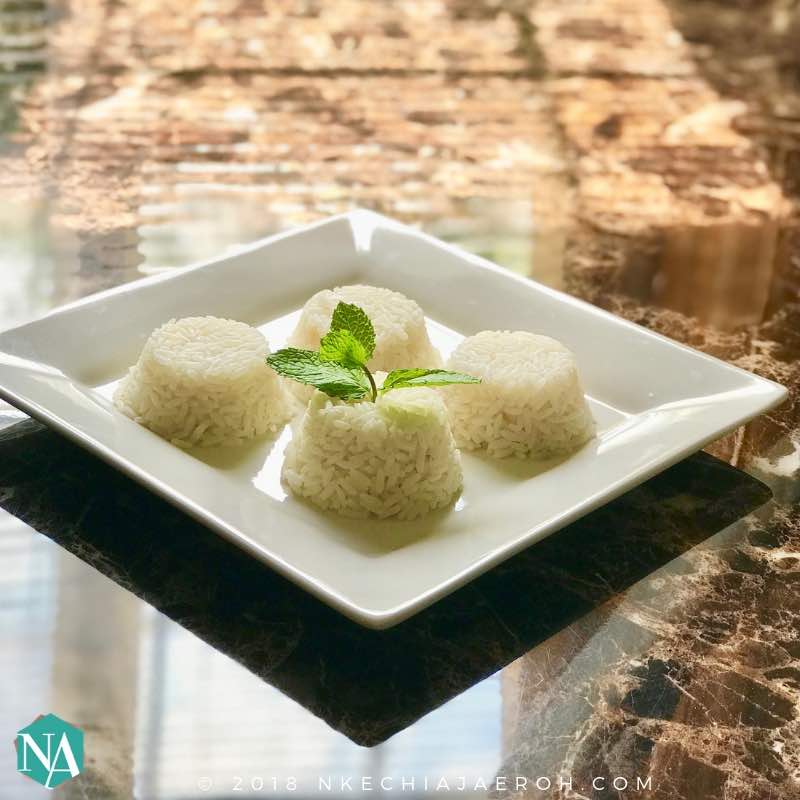 It is important to realize that white rice is a vegetarian and gluten-free dish, so if you are a vegetarian you can eat it with sauté spinach or any other vegetarian sauce (if my red tomato stew does not work of course.)
Ingredients
2 cups of parboiled rice
4½ cups of water
1 teaspoon of salt
1 tablespoon of vegetable oil
Instructions
Parboil rice in boiling water for about 4 minutes on medium heat. Remove and wash very well. About 6-7 times until the water is clear, rinse thoroughly and set aside.
Add 4 cups of water to the pan; allow to boil. Add salt and vegetable oil to the pot when the water starts boiling, and then add rice, cover and cook for 30 minutes or until rice is ready (it is usually prepared within 30 minutes). Taste rice to ensure it is soft enough, if it isn't, then add the remaining ½ cup of water, reduce heat and allow another 3 – 5 minutes to soften a bit more.
Your rice is ready; serve with Nigerian tomato stew, sauté spinach or avocado.
Notes
There are other ways to make white "plain" rice, but this is one of my simple and straightforward ways.
https://nkechiajaeroh.com/kechis-kitchen/how-to-make-simple-and-straightforward-white-rice/
© NkechiAjaeroh.com All Right Reserved.
Do you eat rice? How do you make them and what would typically eat it with? Please, tell me in the comment.
Get a seat on my kitchen table, cause you are now my family. 😊
One more thing; please share this post!
With love,