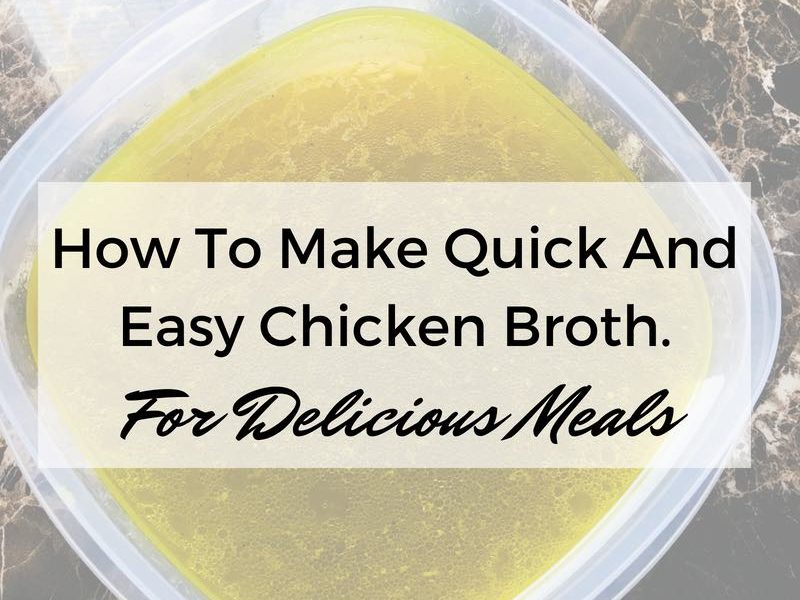 What is chicken broth?
In brief chicken broth is the juice or liquid extracted when you cook chicken meat and other spices together. Chicken broth is usually flavorful and in most cases serve a the base for making other dishes.
Chicken broth or stock; which would you rather?
Is there even a difference between the two? Yes, there is a legitimate distinction! Apparently many people use the term broth and stock interchangeably me inclusive. Chicken broth is made from both the flesh and bone of the meat while the stock is made from only from the bone of the meat. Mind you there is also vegetable broth, which most vegetarians use. We would get into that in another day.
Homemade broth is as old as food preparation though over-the-counter broths work just fine. Relatively, the broth is useful in making most dishes such as jollof rice, beans, soups, chicken noodle soups, beef stew, coconut rice, and many other recipes. In my household, I use more chicken broth than beef and vegetable broths. Usually, I make a lot of kid-friendly dishes, and chicken broths come in handy. Today I will be focusing on showing you how to easily make chicken broth so you can use it to create amazing dishes.
Just a quick reminder and disclaimer: Usually, this is how I make my chicken broth, and it has an excellent outcome. You are free to modify this recipe; remove something, add something or swap something. Unfortunately, am not sure that it will have the same result.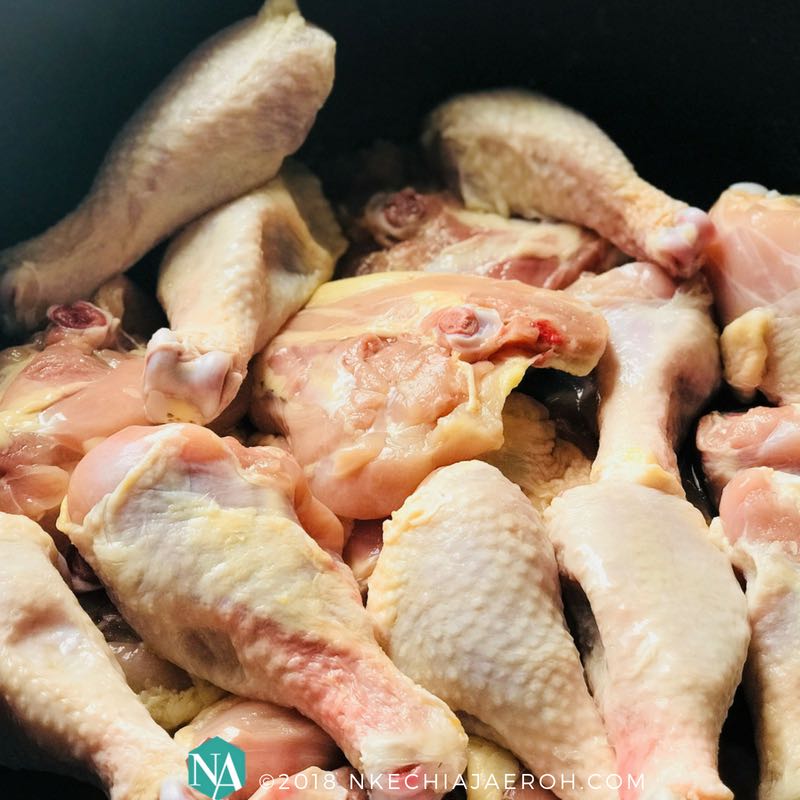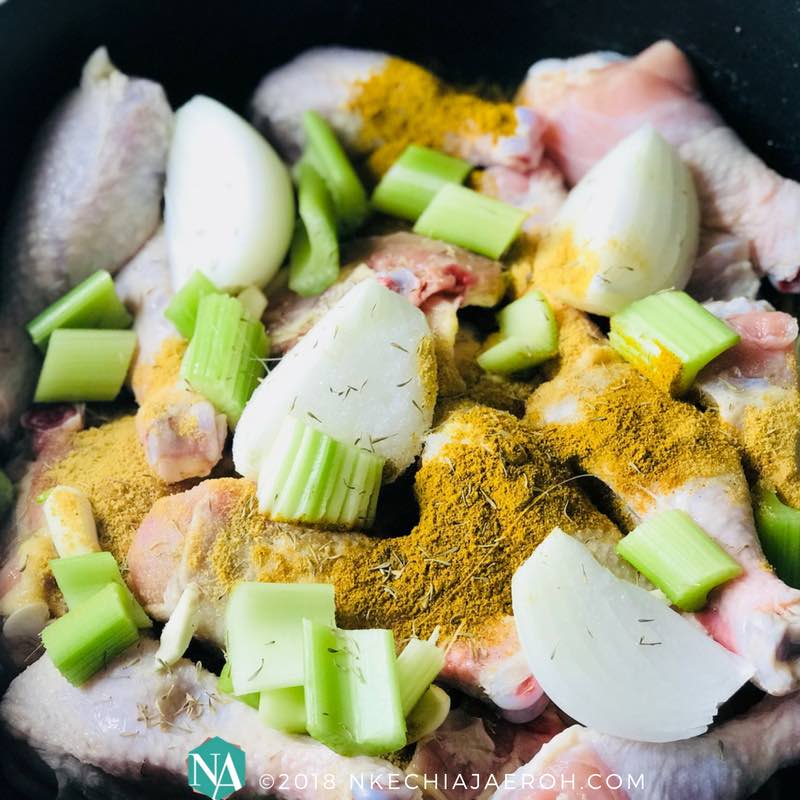 Make your chicken broth simple.
No need to complicate issues when you are prepping a great meal; simplicity is always classy and in style. I highly suggest adding vegetables when making broths, however, know your vegetables and realize that not all plants are great for making excellent bases. For instance, starchy vegetables are a no-no for making broths. This is because rather than creating a beautifully clear broth, they will thicken it and the broth might end up looking like a sauce instead.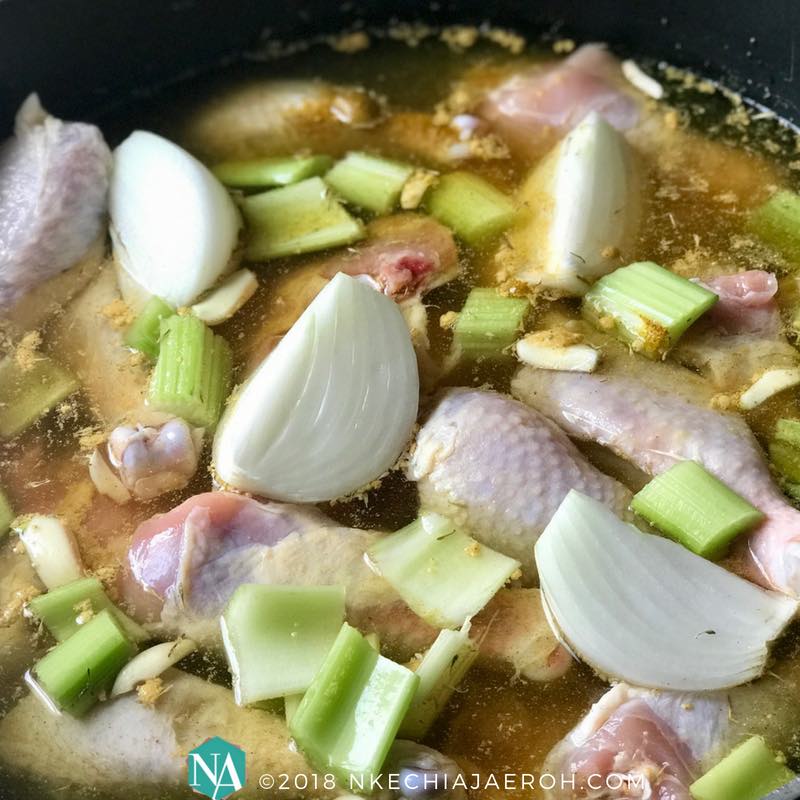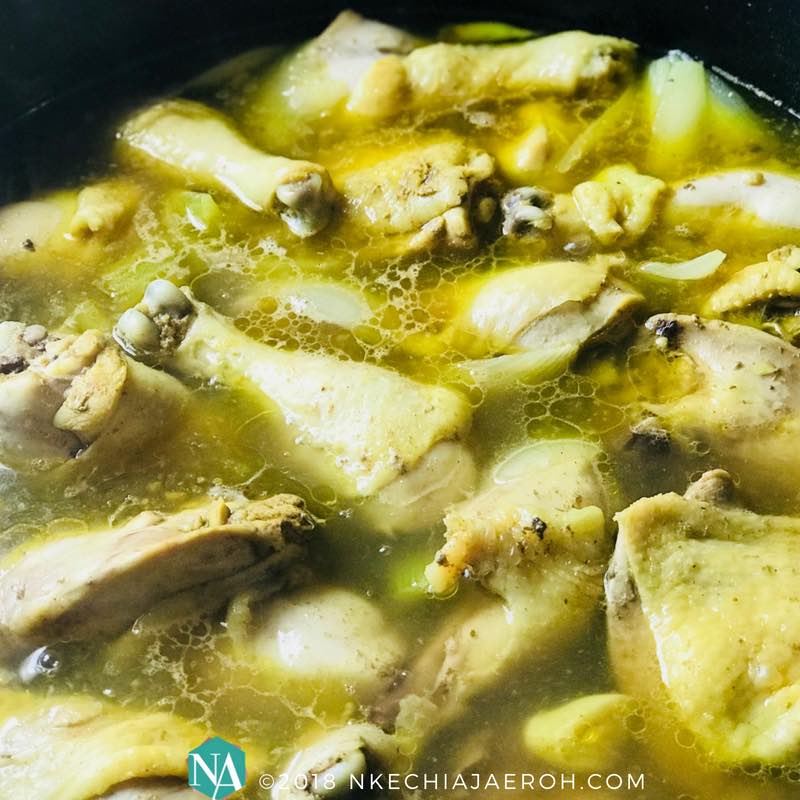 The broth is the base of the food.
I am a firm believer that your base (the broth) plays a significant role in the food. The most times poorly prepared broth could ruin good food. Let's liken this to a foundation of the house; no matter how beautiful a home is without a solid foundation, it could collapse. If you want great tasting meals, then pay more attention to your broth. Click To Tweet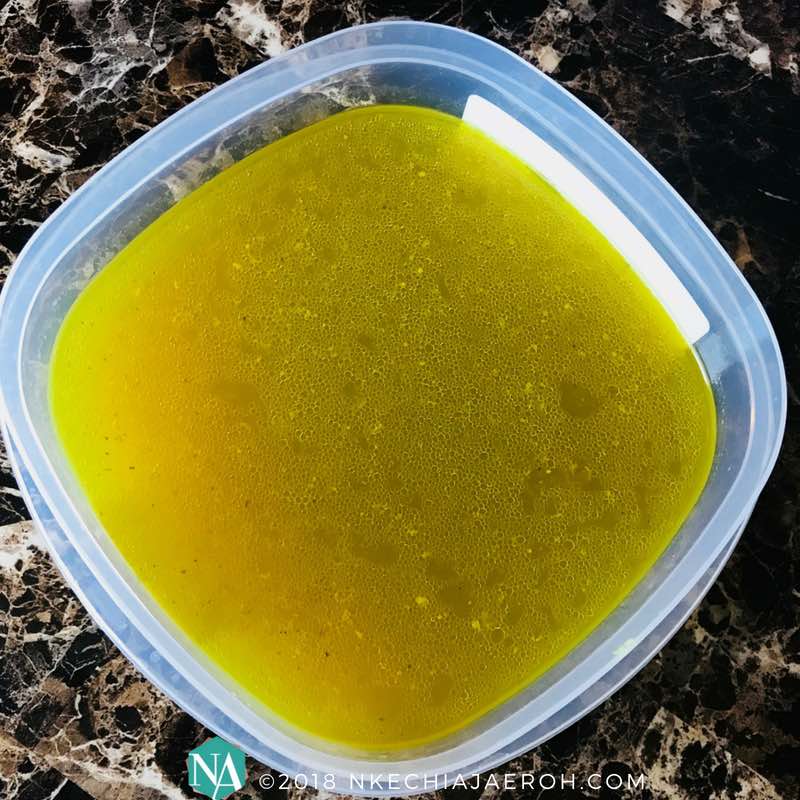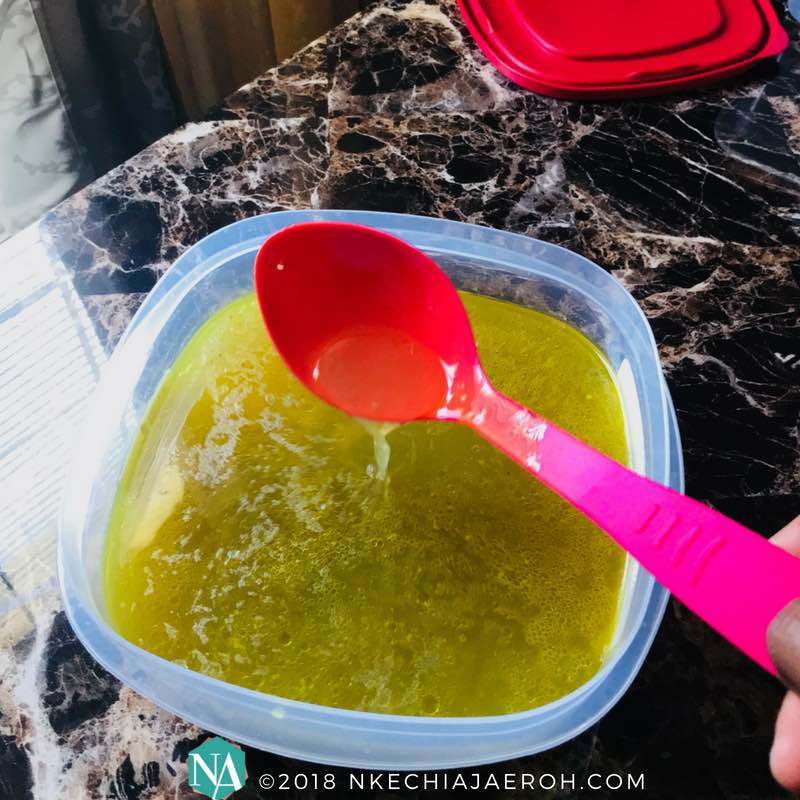 Now, are you ready? Let's make broth it up:
How To Make Quick And Easy Chicken Broth For Delicious Meals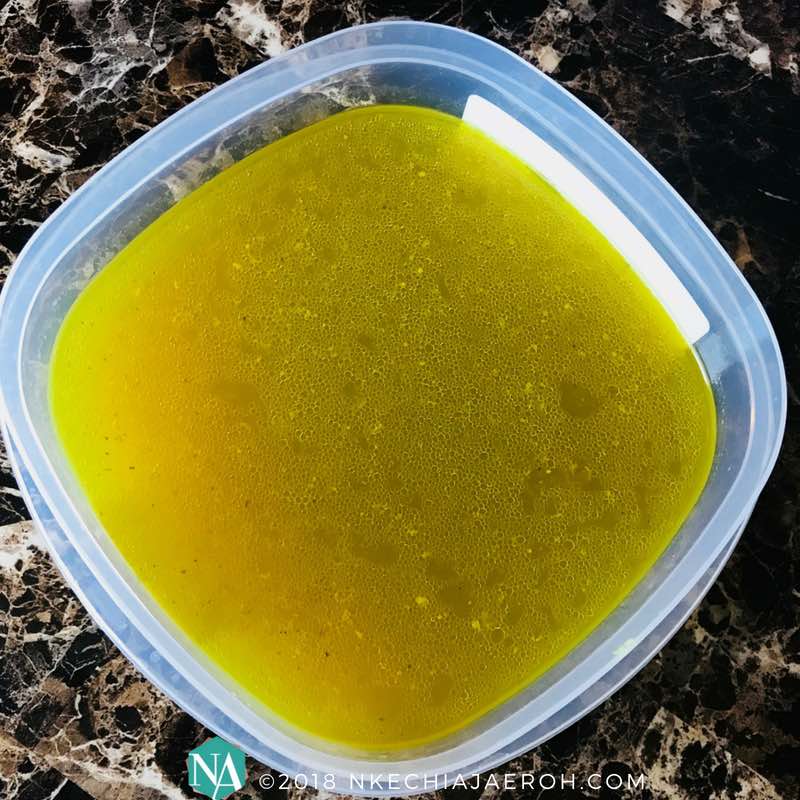 Ingredients
Chicken (obviously)
Celery stalk (about 3 or less)
1 big onion bulb or 2 small ones (quartered)
5 – 6 cloves of garlic (washed and peeled)
1½ - 2 tablespoons of salt
1 tablespoon Knorr powder (chicken flavor)
1-tablespoon curry powder (or less if you don't like curry)
½ teaspoon ground ginger
2 bay leaves
1 teaspoon dry thyme (fresh would work just fine; increase to 1 teaspoon)
7 cups of fresh water.
Instructions
Wash chicken add to the pot (remember to wash your hands after handling poultry)
Wash and cut all vegetables.
Add everything to a big pot, including the 7 cups of water.
Cover and cook on medium – high for about 50 – 60 minutes or until the chicken is fully cooked and falling apart (also, depending on the quantity of chicken).
Stir in between to avoid some meat sticking to the bottom of the pot.
Remove chicken, sieve broth for a clearer cleaner liquid.
This makes about 9½ - 10 cups of chicken broth.
Use immediately or store in the freezer.
Notes
Remember to wash your hands very thoroughly when you handle fresh poultry and meats. Store in the freezer if you plan to keep your broth for more than three days. Use your spoon to scoop off excess oil that settles on the top of the broth after cooking.
https://nkechiajaeroh.com/kechis-kitchen/how-to-make-quick-and-easy-chicken-broth-for-delicious-meals/
© 2018 NkechiAjaeroh.com All Right Reserved.
Please share with me how you make your chicken broth in the comment below. Check out recipes from Nigerian kitchen plus, I made yummy Smoky Jollof rice last week, and people are still raving about it.
One more thing: Please do not forget to share!
With love,