A World in Peril.
The beautiful world that God created is going through it this time. The deadly coronavirus struck, and the nations of the earth are still grappling to find vaccine and cure. While the scientist and medical workers put their best foot forward to save humanity, the whole world is literally on lockdown. One thing about this virus is that it doesn't discriminate; it can strike a man, woman, girl, boy, young, old, black and white, mercilessly. Hence mitigating COVID-19 is the biggest deal in the world right now, and any other thing is secondary. With that been said, if you are planning your child's birthday during the coronavirus lockdown, please keep reading because kids quarantine birthday is real, and I am sharing a few things I did to make my little one's day special even in this quarantine.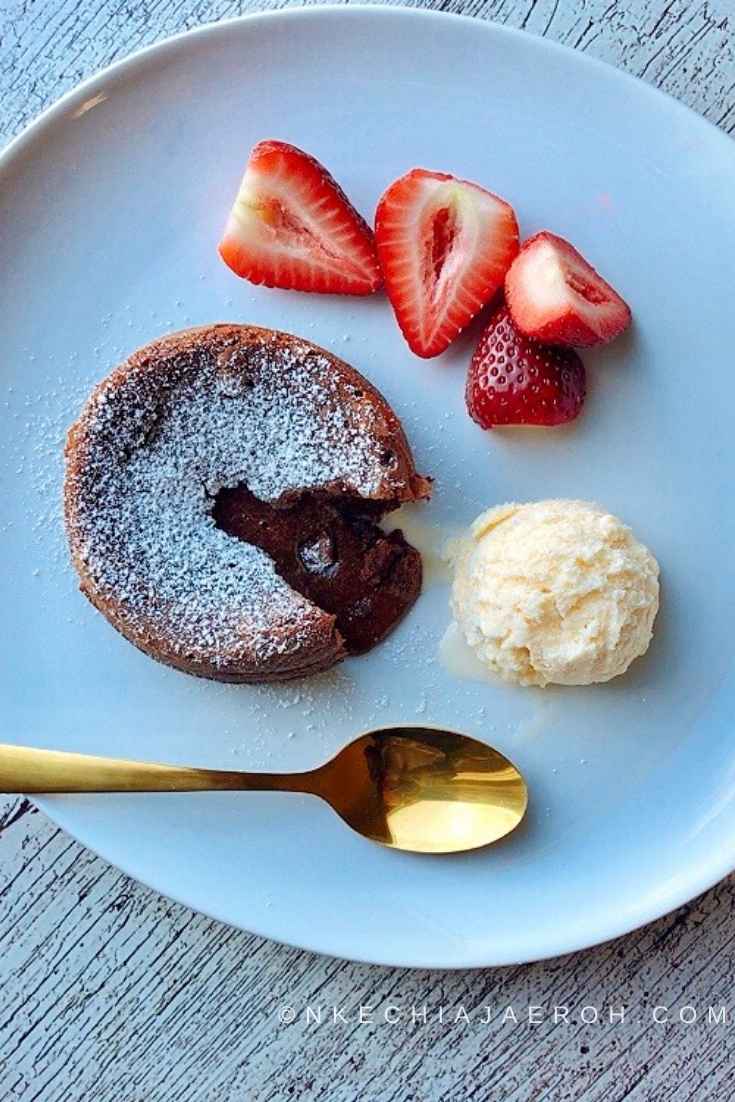 Birthdays are Special.
With everything going on, the best birthday gift at this trying time is the gift of life and good health! If there is life and one is in excellent health, then there will be another opportunity to celebrate the next birthday.
Click To Tweet
While it is easy for grownups whose birthdays fall within these lockdown months to understand that a birthday celebration isn't the most important thing right now, kids are a bit different. For the most part, small children are still looking forward to their birthdays. Why? Because they literally been preparing for it since the last one. In other words, kids quarantine birthday is necessary. Though the world is on lockdown, little ones expect their parents  to make magic!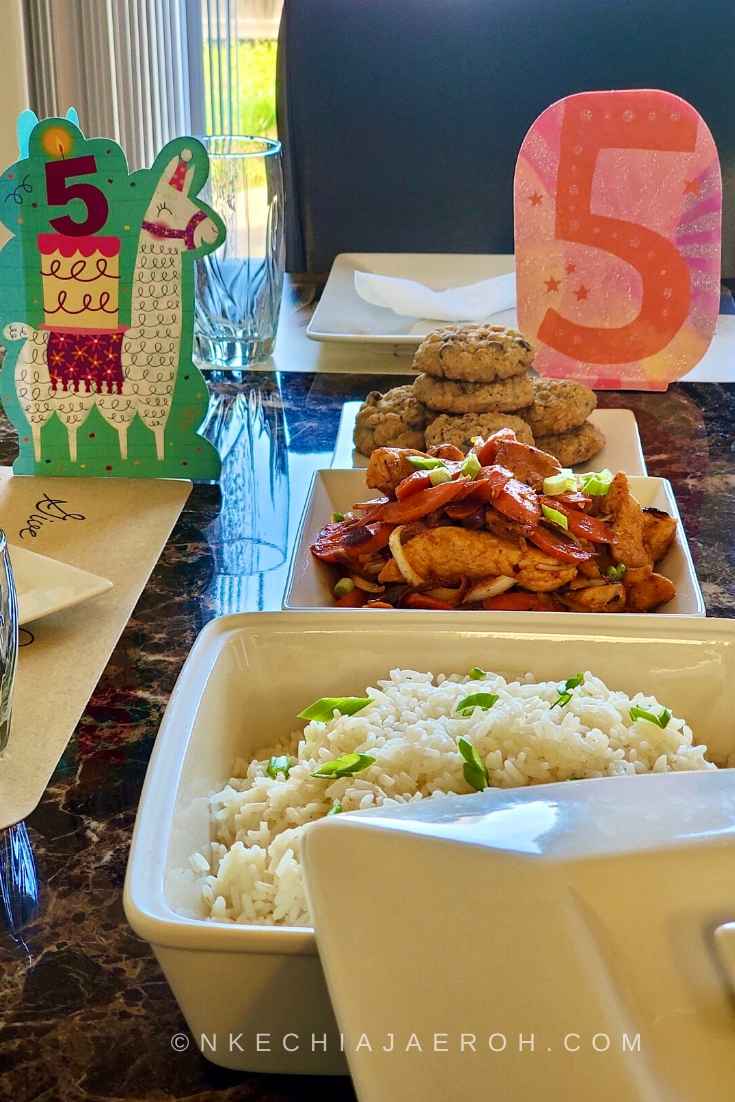 And, the birthday girl requested a salad lunch! And it was easy peasy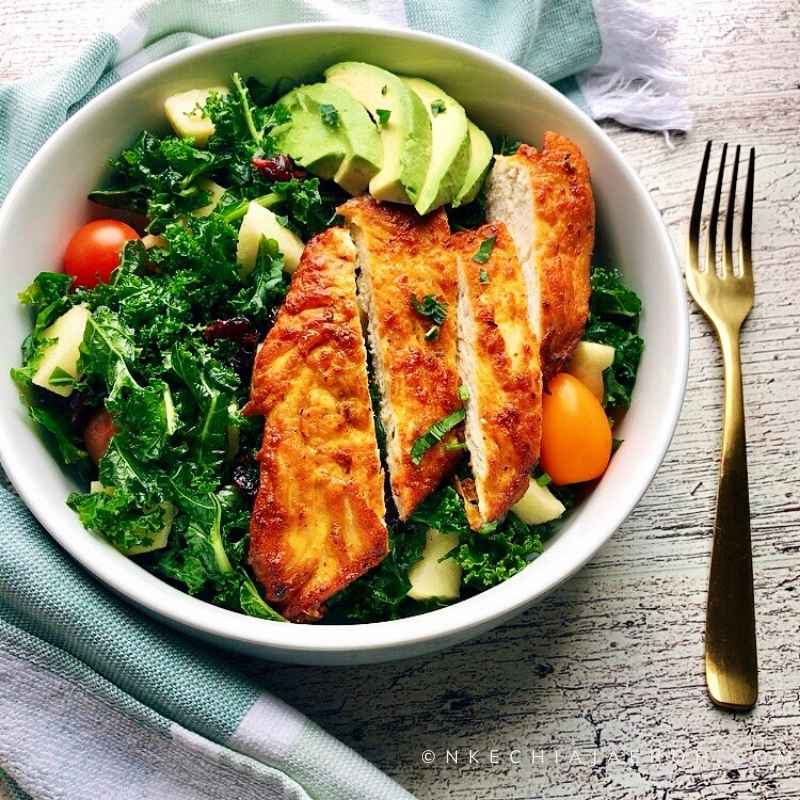 Quarantine Birthday for a Kid.
In mid-February, it dawned on me that my daughter's birthday will not be the same this year because of the coronavirus invasion and the subsequent lockdown. I still wanted her to fun because she has been looking for this day since last year.
With our new reality, I knew I have to come up with an alternative plan that makes sense. One major thing to remember is that everyone's family setting is different during this lockdown, so what worked for me may not work for you! But I hope these are helpful.
Embracing and Preparing for Quarantine Birthday.
Here are some of the things I did to navigate this situation while still making her day special:
Notify the child about the upcoming changes (do not assume that the child knows). Ten days to her big day, I had a sit down my baby girl, and I explained to her that due to the ongoing coronavirus pandemic, we couldn't celebrate as we had initially planned earlier in the year. I also used this time to help her understand why we are not going to be able to order the kind of cake she requested, and this brings me to the next thing.
Chose another cake that you, as a parent, can easily bake. The fact remains that most kids (if not all of them) look forward to birthday cakes. And sadly, with the world at a standstill, making a cake yourself seem like the only option, and easily possible with a YouTube video. I intended to bake a kind of cake that wouldn't need frosting because frosting usually requires more technicalities that could intimidate a new baker. (Go for it if you don't mind.) With this in mind, I narrowed the choices of cake to only two: fruit cake or chocolate lava cake. Both require no frosting yet delicious. My daughter chose a lava cake. It took about 25 – 30 minutes from start to finish, and it was a delight, she loved it!
Keep it simple. Birthdays can be overwhelming even if you are not inviting guests, and you are celebrating in-house. I kept the meals simple to what she and brother already enjoy eating.
Make the entire day special, not just the party. We decided to make Kamsi's whole day special because there's no party to look forward to. Her breakfast of choice – banana waffles, as well as her lunch of choice – fruity kale salad. She (I mean we) finished the day with a birthday dinner – carrot and chicken stir-fry served with rice. For dessert, I baked some oatmeal chocolate chip cookies.
FaceTime is not canceled. A whole lot of things are canceled at this time, but facetime is not, and it plays an important role. My baby girl was excited to speak to other close family members, via the phone.
Use the backyard if there is any; the birthday girl and her brother had so much fun at the backyard, blowing bubbles, chasing balloons, and dancing. We also played family board game, and Kamsi won! Yippee 🥳

Miss Kamsi had so much fun with her brother playing the backyard. At the end of the day, that is what matters. Hopefully, next year she can celebrate with her friends too!
Ultimately, this was not our plan coming into 2020, but it was what we had, and I am glad we made it work! My little girl enjoyed her special day, and that is what really matters.
The Birthday Boy!
Oh, and my very good friend, Oyii,  celebrated her son's birthday this April. They ordered his favorite cake, and my friend cooked some coconut rice! Also, like me, Oyii explained to her son about how all his expectations will not be met because of the ongoing lockdown. Fortunately, Grandma lives with them, so that made Nnam's day extra special!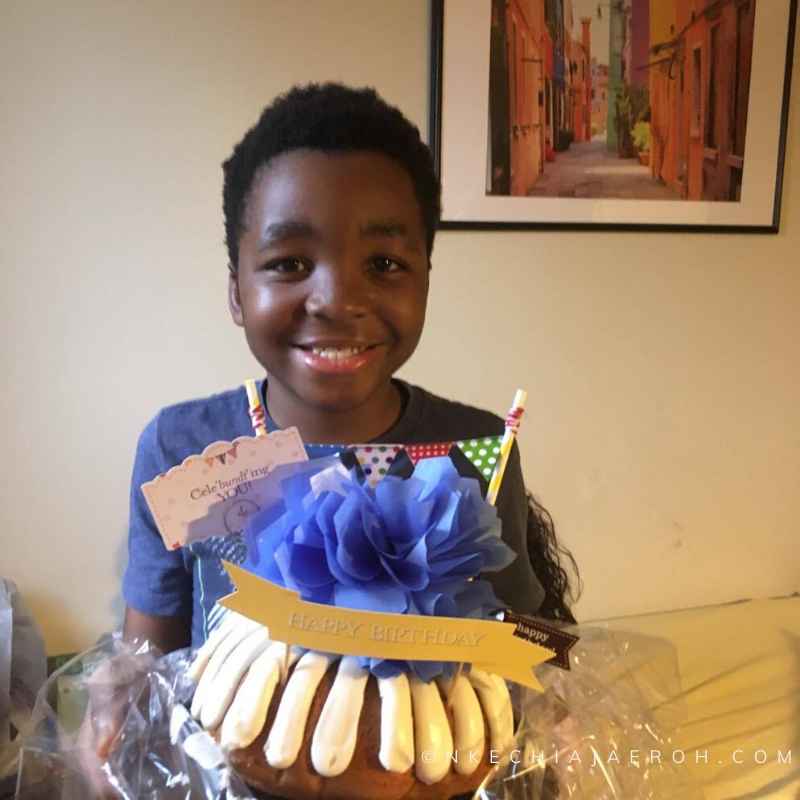 I hope these tips are helpful, check out this article more virtual birthday ideas.
Have you celebrated any birthdays this lockdown period? Please share in the comment below. And, do you know anyone that is planning kids quarantine birthday soon? Feel free to share this post with them.
Meanwhile if you are here check out some immune boosting recipes that is sure to help you and your family this pandemic season and beyond.
So, I have just started on Instagram, and my page is all about healthy delicious food, I hear you say YUM, 😋 I will like to connect with you, there.
I hope you stay safe, and healthy, beloved!