Have you ever wondered about the type of food that grows in tropical weathers?
Well, I was born and raised in a tropical country, Nigeria. And growing up the sun was up all the time, yea, like literally.
Nigeria is a hot country, I guess like most tropical countries.
Mangoes and pineapples are some stable fruits that are always on our kitchen table because they do well in hot weathers. In addition to coconut, papaya, etc.
In today's blog post, I am happy to smoothie up some fantastic fruits I ate growing up. But, really how tropical can you get with a smoothie idea?
Let's find out.
Join me and welcome to the family this healthy pineapple mango tropical smoothie recipe. This smoothie recipe is super creamy and delicious, in reality, it will likely replace your ice cream. Make and enjoy this goodness in moderation, don't make it a habit.
Don't say I didn't warn you.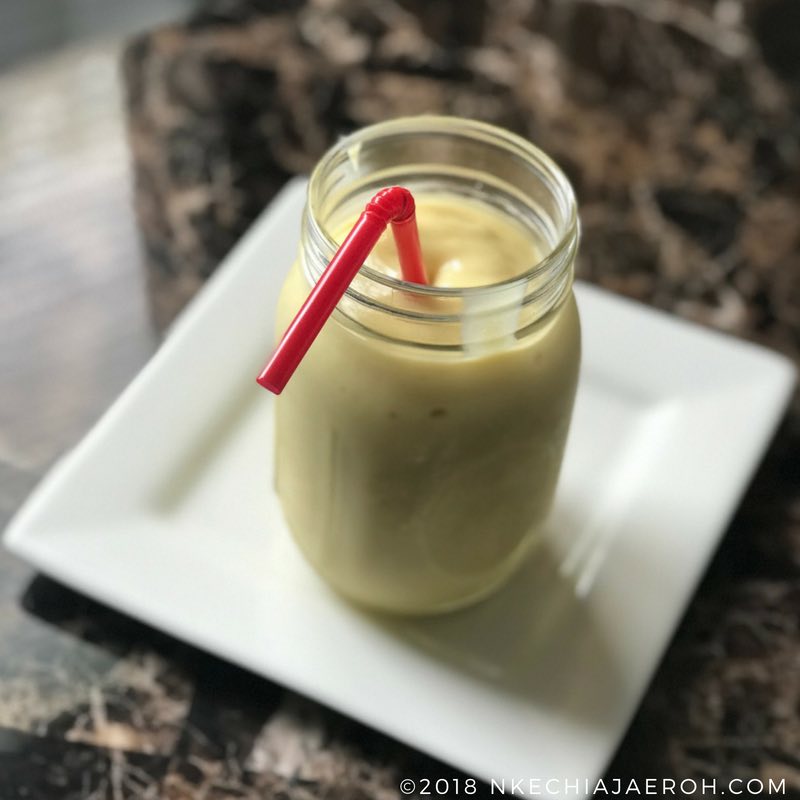 How to make my healthy pineapple tropical smoothie:
Pineapple:
I love me some pineapples; I didn't know it originated from the Caribbean, from a place called Guadalupe until I started researching the origin of this fruit. This plant grows mainly in tropical weathers. Pineapples are very juicy and yet nutritious. Some of the health benefits of pineapples may include immune support; it promotes good digestive health. As well as the fact that it has anti-inflammatory value. Pineapple also can reduce the risk of macular degeneration according to research. A cup of pineapple contains about 74 calories, which includes 94% carbohydrate, 4% protein, and 2% fat.
When it comes to this smoothie pineapple is a must because it makes it better.
Mango:
Say hello to this tropical sunshine in a fruit. Mangoes belong to a family of a plant called Anacardiaceae, and they are scientifically referred to as Mangifera indica. By and large, mangoes remain one of my best fruits ever. Now that I live in the United States I take advantage of the abundance of mango in the summer. I usually, buy loads, wash, chop and freeze up for occasions like this smoothie.
Am not kidding.
Remember, you can also buy frozen mangoes from your local grocery store.
A cup of mango has about 100 calories. But this recipe requires only half a cup or half of a whole mango. It is important to realize the nutritional value of mango. In recent times, mangoes have been dubbed as one of the foods that are great for stabilizing high blood pressure. It can also lower blood sugar, boost brain health as well as bone health. On the personal level, I love the wonders it works with the digestive system, particularly in relieving constipation.
Additionally, you will need a banana, yogurt and some orange juice. Banana is very high in potassium. On the other hand, Greek yogurt readily adds the right amount of protein to this smoothie. And at the same time, the addition of orange juice provides the much-needed vitamin C for better immune health.
Save to BigOven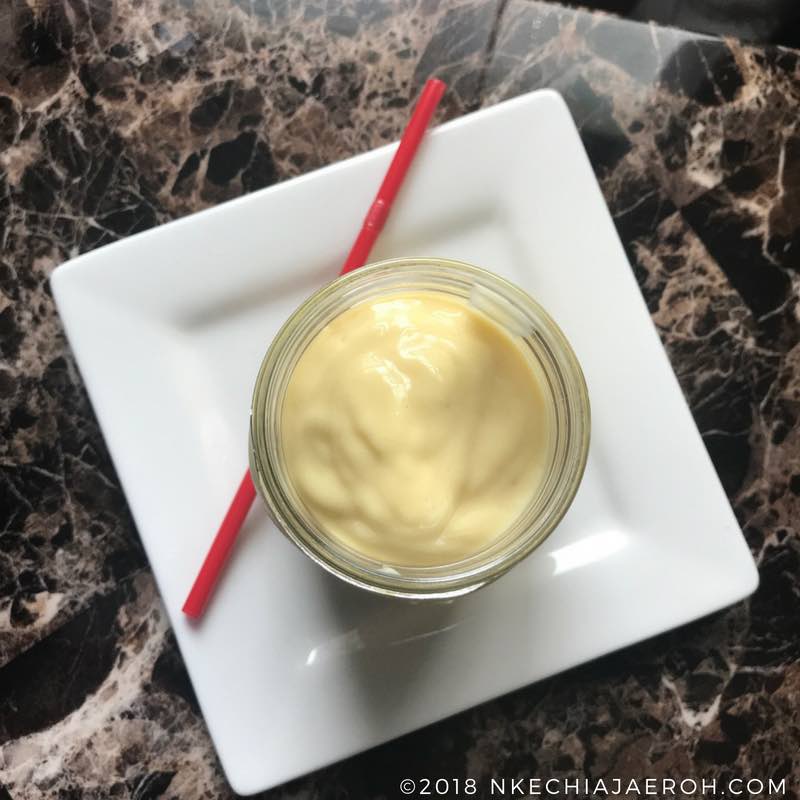 Ingredients
1 cup of frozen pineapple (I always love to buy, cut and freeze my pineapples. It makes life easier).
½ half of a whole mango (frozen; I would generally purchase fresh mangos and then freeze after cutting but am sure store-bought frozen mangos would work just as beautiful.)
½ of a whole banana (I prefer frozen but you can use fresh).
½ cup of Greek coconut blend yogurt.
½ cup of orange juice.
Instructions
Add all the ingredients into the blender.
Blend it up until everything is smooth and creamy. (P.s. I love my blender, it's the best! For real).
Pour into a cup or jar to serve. Enjoy this deliciousness using a smoothie straw or spoon (my husband love using a spoon).
https://nkechiajaeroh.com/kechis-kitchen/healthy-recipes/transform-your-life-with-this-healthy-pineapple-mango-tropical-smoothie-recipe/
© NkechiAjaeroh.com All Right Reserved.
If you like this recipe then you must check out my red beet smoothie recipe and other amazing recipes in the light and lovely category.
And do not forget to share with your friends!
With love,