Why Peel Beans?
First of all, I think it would be safe to say that Nigerians run on beans, growing up, my mother made plenty of recipes using beans. Such as beans porridge, beans and plantain, white beans, beans, and rice! Then there are moi-moi or beans pudding, and the delightfully delicious Akara or black-eyed peas fritters require peeling of the skin. Funny enough, these two (moi-moi & Akara) are also the most popular beans recipes, and their recipe requires peeled beans. With that being said, today I want to show you how to peel beans using the blender within minutes!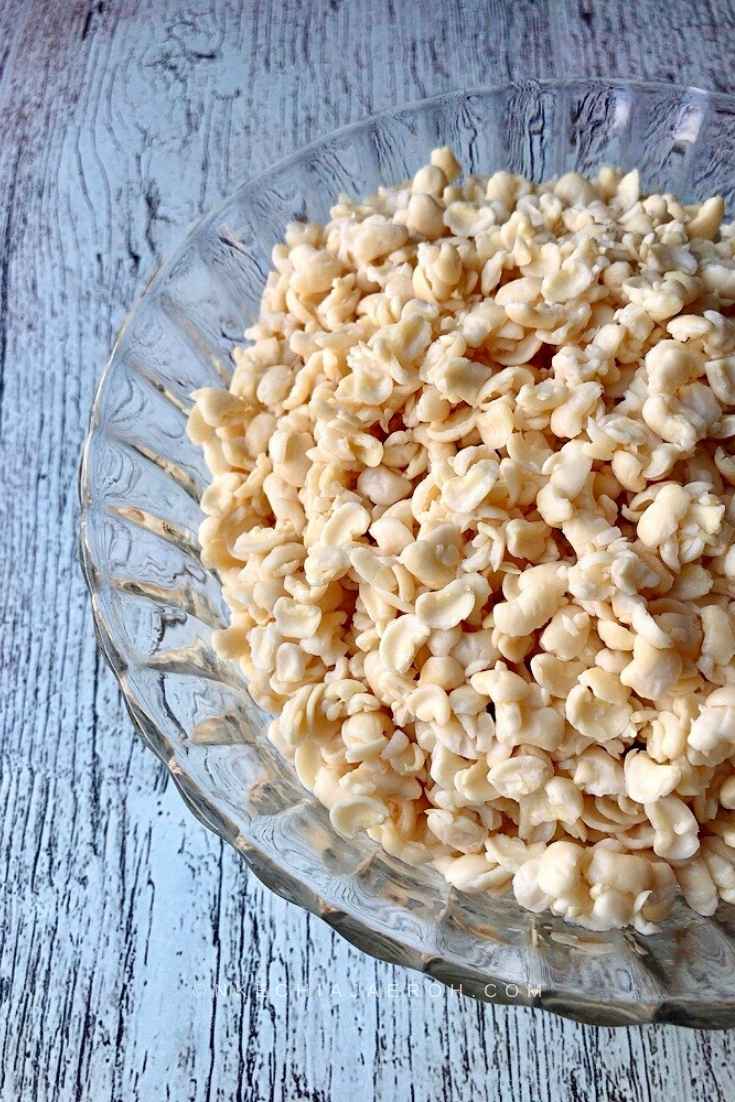 Peel Beans, the Old-fashion Way?
Oh, okay, healthy foodies, are you still peeling/deskinning beans the old-fashion way? If you answer yes, then this post is for you because you will learn the quickest way to peel beans today! Growing up, the only thing standing between us and clean peeled/deskinned beans is our hands. Usually, you will soak the beans in water, and while still in the water, you will pick up some of them and consistently rub then in between your palms. This helps their skin to loosen and eventually peel off. Here's what's wrong with that old method:
First, you need to have strong hands, not really, but, honestly, you do.
Second, you need to have plenty of time because peeling beans this way takes a good amount of time.
Third, you need to have energy – this is such an energy-sapping job!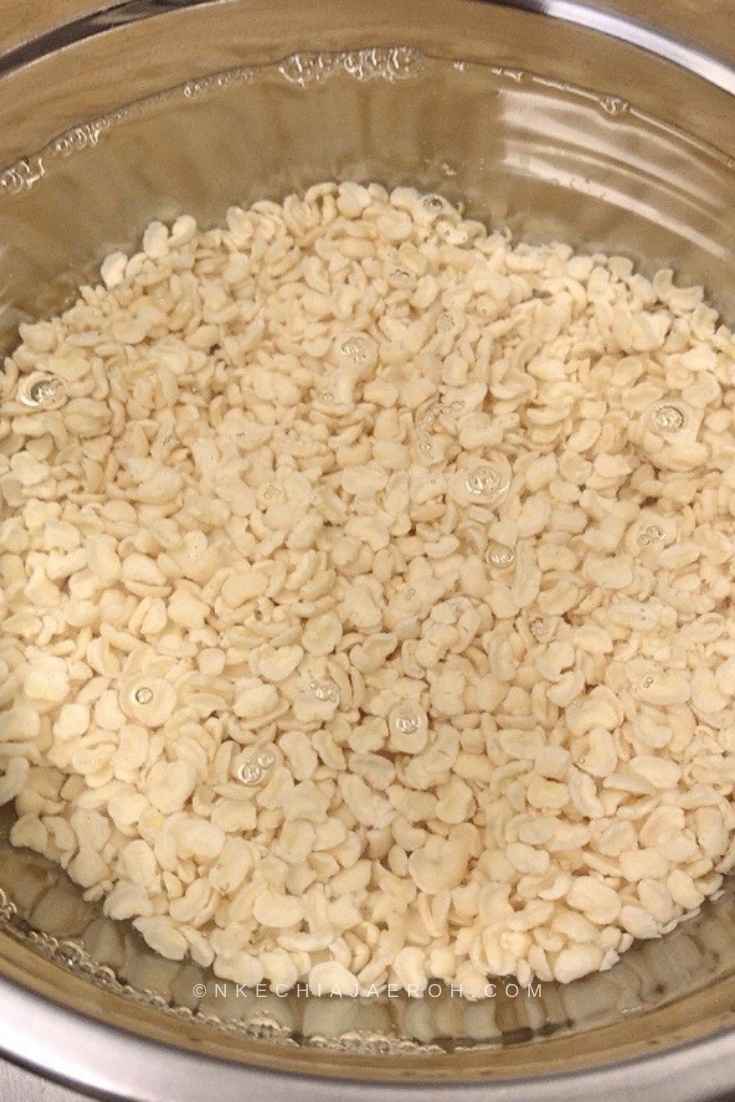 The job no one wants to do…
This is no joke, the truth is that most kids in the majority of Nigerian families do not want to do this job – peel beans, lol! Back then, we see washing beans as tedious; I mean, isn't it, though? So older kids would usually pass this job down to the younger ones. As the last child of the family, peeling beans was literally my birthright. By the same token, it allowed me to know how to do it very well. However, I was thrilled to learn how to peel beans using the blender, which is what I will be showing you today!
How to Peel Beans using the Blender.
To wash off beans' skins using the blender is as easy as 1-2-3. Firstly, add dry black-eyed peas to a big bowl and add some water.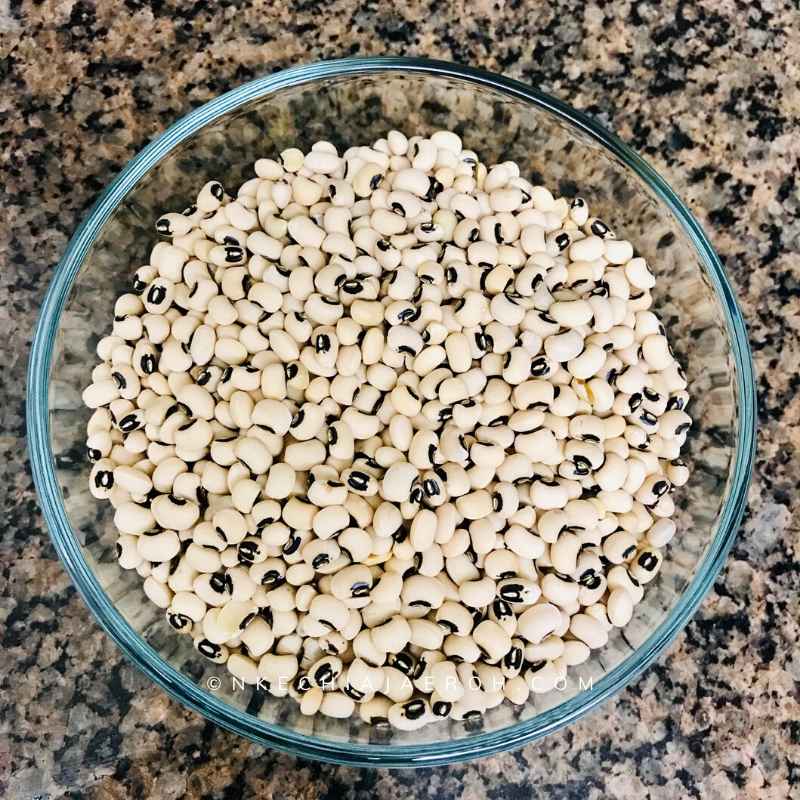 Secondly, allow soaking a bit.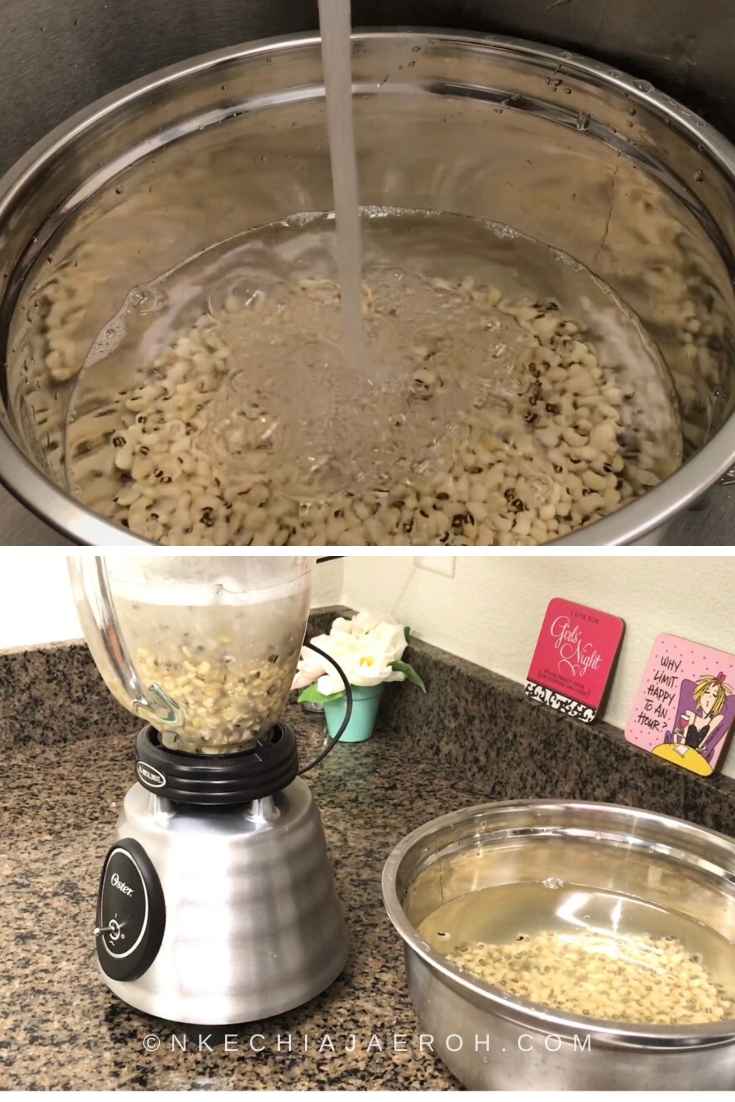 Thirdly, use the blender to loosen it.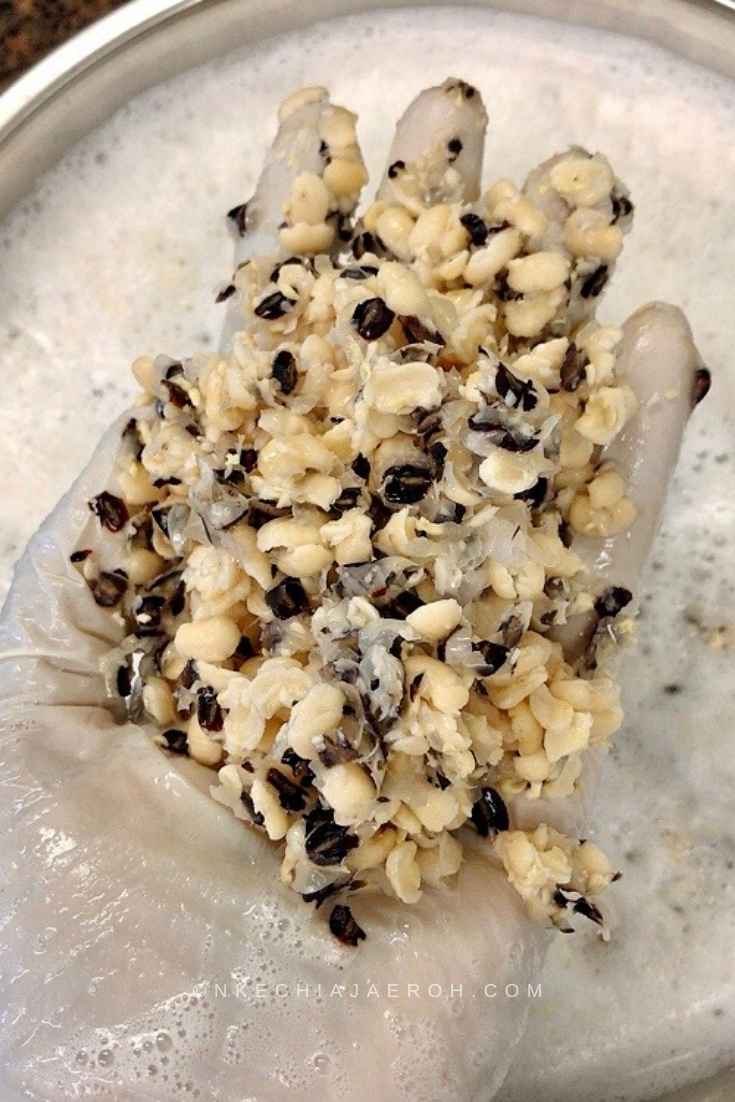 Finally, rinse all the chaff!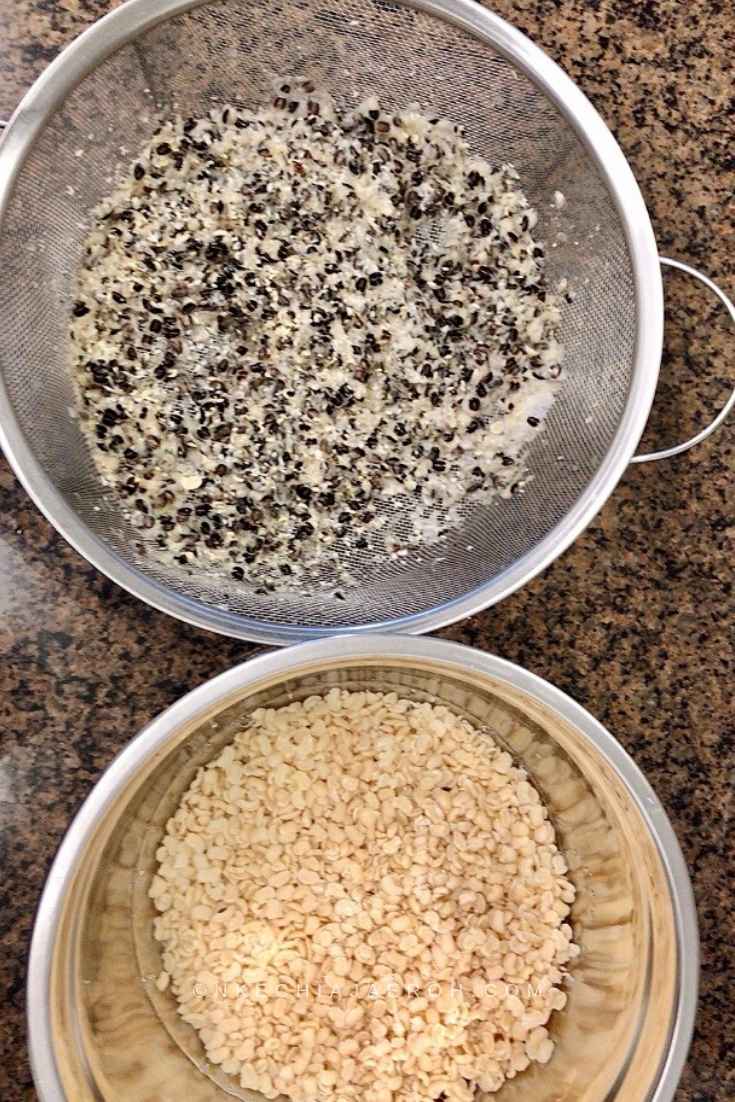 Can I make moi-moi and Akara without peeling off the skins?
Surprisingly, I get questions like this now and then. If you are wondering whether you can make these delicacies without first peeling the beans, the answer is no! At the same time, when you learn how to peel beans using the blender, it makes cooking moi-moi and Akara way easier! So, therefore, do not allow this process to prevent you from enjoying these delicacies.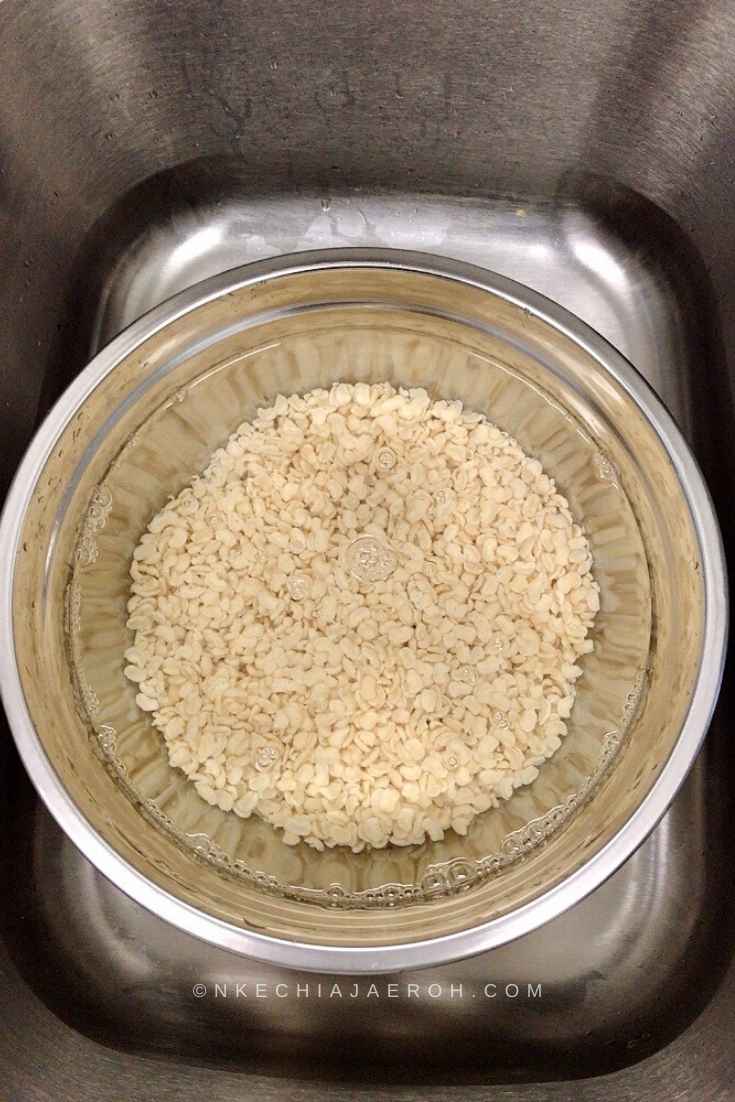 Print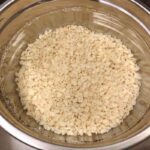 The Best Way to Peel Beans Using a Bender
---
Description
Whether you are making moi-moi or Akara, which is also known as black-eyed peas fritters, you will need to have peeled beans. It is essential to know how to peel beans easily and without wasting such much time! Today, I am showing you how deskin beans using the blender, this method takes less than 15 minutes!
---
---
Instructions
Pour/add the beans into a bowl, add some water to cover the beans, allow to soak for 10 – 15 minutes, or a little more.
Add a handful of beans and some water at a time into the blender; use the pulse setting to start and stop, without allowing the blender to go more than 3 seconds at a time. This will help the skin (of the soaked dry beans) to loosen.
Pour into a separate big bowl; repeat the process for the entire soaked beans.
To rinse, make sure the bowl with loosened beans has enough water, gently start rinsing off the floating chaff/skin. The skins would usually float to the top; they are lighter than the seed.
Notes
Do not overcrowd the blender by adding too many beans at a time.
Do not blend these beans in the name of loosening it, be careful.
Usually, we use brown beans or black-eyed peas for this purpose, i have never tried to peel the skin of kidney beans, pinto beans, or navy beans.
The beans skin or chaff can easily clog the kitchen drainage, so make sure to use a sieve to catch it, and then threw it away in the trash can.
Prep Time:

30 minutes

Cuisine:

Nigerian
Keywords: Peel beans, deskin beans, peel beans for moi-moi, peel beans for Akara, black-eyed peas recipes, peel beans with a blender, peel beans without tears, peeling beans for Nigerian recipes.
Recipe Card powered by
PLEASE SHARE THIS POST. If you like this simple tutorial, be sure to check out how I use them to make some of the most Nigerian delicacies, I am sure you will love them!
Also, do check out my favorite Healthy Nigerian plantain and egg frittata as well.
Grab my FREE (5) spinach salad recipe bundle would be a great addition to your dinner table. Get the recipes here.
Meanwhile, if we haven't already, let's connect on Instagram, Facebook, and Twitter. Finally, do not forget to share this recipe post with people you love and pin on Pinterest.
Stay well and safe.