You are one decision away from the extraordinary life you deserve.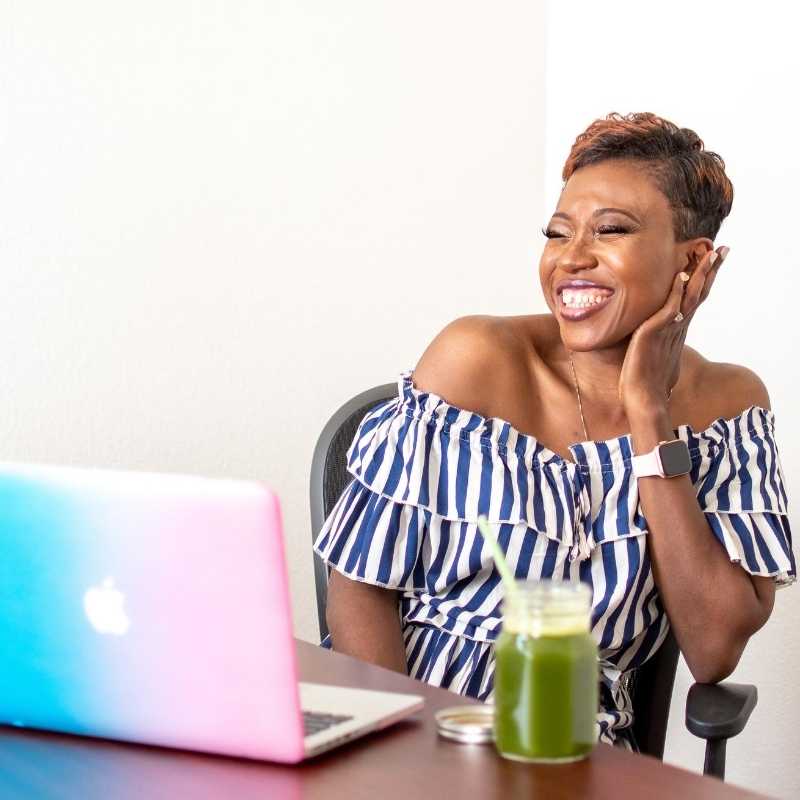 Please say it with me: "I envision a healthier version of me starting from today."
Good health is your birth right.
"Beloved, I pray that all may go well with you and that you may be in good health, as it goes well with your soul." (3 John 1:2) From the start God's intention for all his children was good health, and this includes you and I. Also, right from the beginning, God created food to provide good nourishment for the body. This means that the we eat food can indeed be our medicine. If you agree keep reading…
A Personal Story of Misplaced Priority
I started eating "healthier" when I was pregnant. After the kids came, I longed to have my pre-kids' body. Such a great plan, right? With pregnancy, kids, and hustling, the toll was major, and I saw healthy eating as a thug of war. No recipe plan to follow, no eating pattern, no understanding of the foods that will help my body. Annnnnnnd, no plan whatsoever on how to eat maintain my new healthy lifestyle long term! I was basically quick fixing just to get "thinner" and loose some left off the baby weight. SAD!
The problem: I wasn't intentional on health eating; I focused on superficial beauty.
Then it hit me in 2018 after an annual check-up that left me dumbfounded that I need to do more than "eat healthy" for the sake of looking good. It was a moment of realization for the significant changes I had to implement with regards to some real-life medical diagnosis. I instantly knew that something has to change. These recipes took care of me from inside out.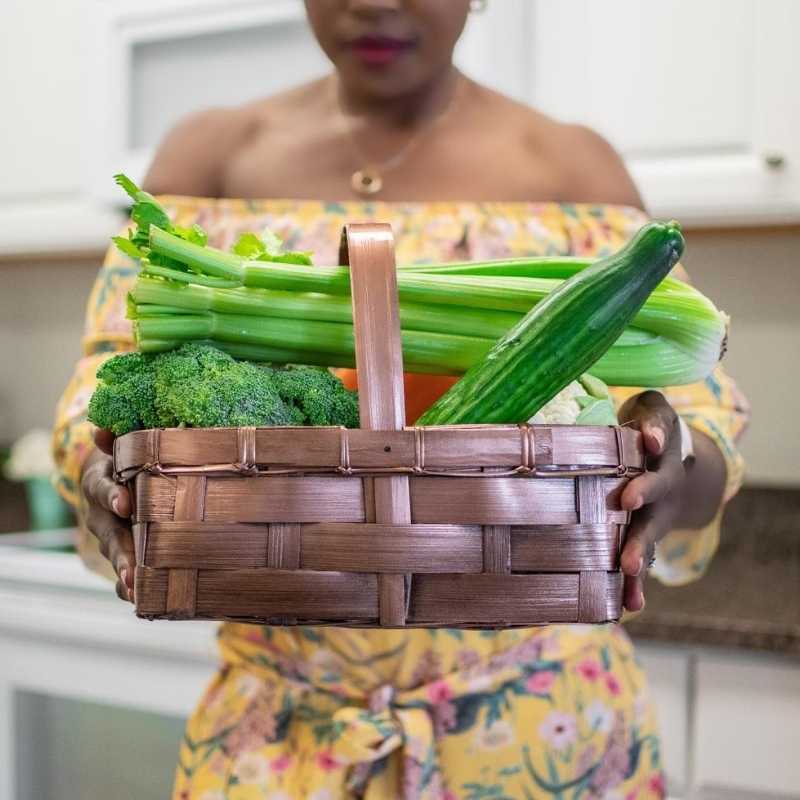 I have been there, and I can help you!
THE STELLAR HEALTH PROJECT
I created The Stellar Health Project to help you attain your optimal health. The Stellar Health Project is a 6 weeks health improving program. You will receive weekly recipe plan, grocery list, weekly nutrition and wellness coaching, check-ins, plus more!  From week one to 6 you will begin to learn the best foods that work for you, as well as the eating pattern that can improve your health. This way, you can take back your health like my client, Dr. Lindie, and you can begin to fulfil God's plan for you!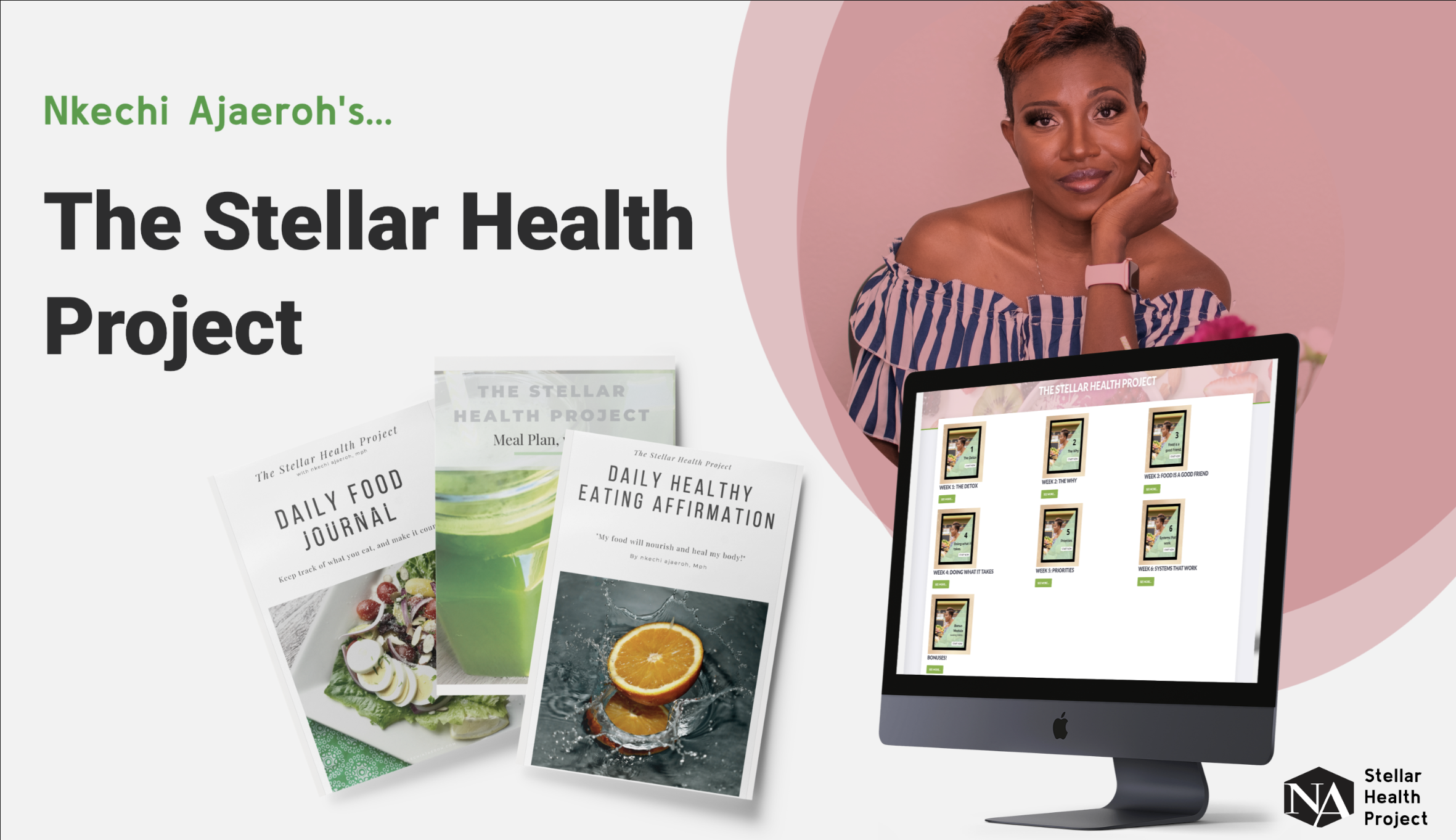 Is the Stellar Health Project good fit for you?
The Stellar Health Project is for you if:
You want to lose weight, THE RIGHT WAY with healthy foods
You want your food to become your medicine – control cholesterol, diabetes, obesity. Lower high blood pressure by eating the right foods.
You are tired of quick fixes
You want to become your healthiest self
You are in this for the long run!
You are ready for permanent change
You want to break free and become your own health advocate
Joy, happiness, confidence, and independence is important to you!
You are tired of dieting especially without result.
You will be committed to following this program from week 1 to 6!
For a full content description of the Stellar Health Project please check out the course page.
HEAR DIRECTLY FROM NKECHI'S CLIENTS
TESTIMONIALS
Nayah's Video Testimonial
Jerri Barber Video Testimonial
Dr. Lindie Sanders Video Testimonial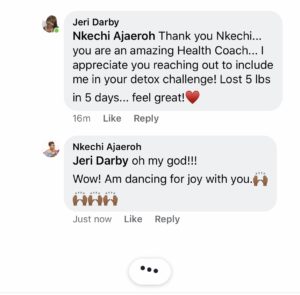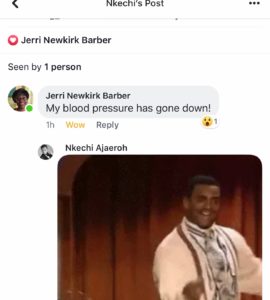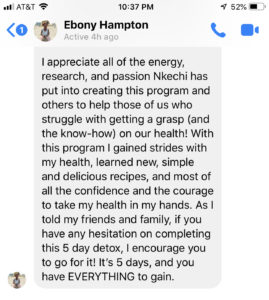 COOK YOURSELF HEALTHY ONLINE COMMUNITY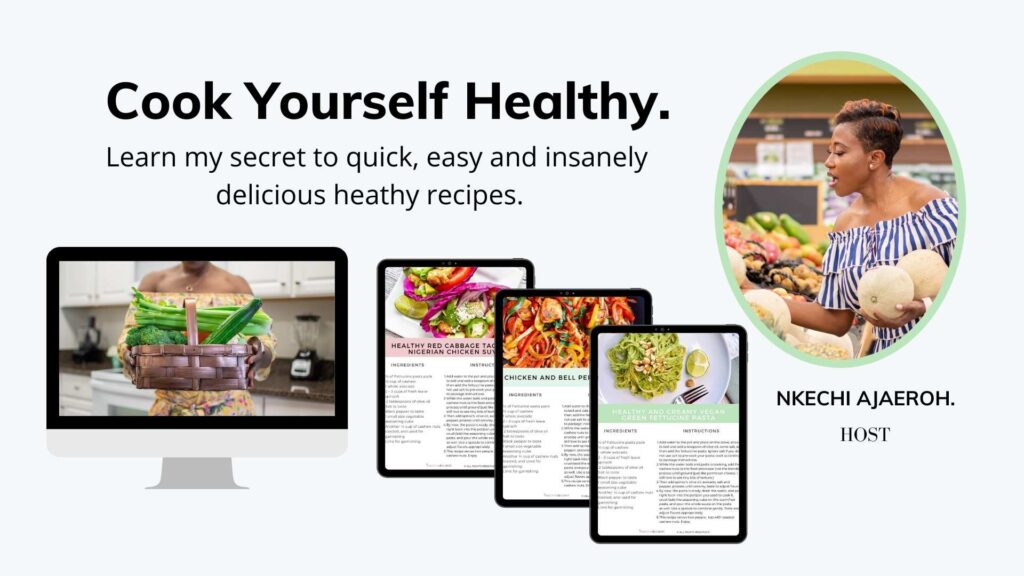 Cook Yourself Healthy is an online healthy lifestyle community created by yours truly to help you eat healthier and better. This community also works as an accountability space because I help stay committed to your healthy lifestyle goals so you can get results.
You will get:
✔️Weekly Healthy Cooking Live Classes with a focus on heart-healthy recipes.
✔️Weekly Nutrition and Wellness Coaching Classes!
✔️Community Support
✔️Recipe and grocery list pdfs
This Community is right for You if You Want to:
Lose/Maintain Weight.
Eat the right food that is good for your health.
Learn new and exciting healthy recipes every week (NO MORE BLAND).
Build and sustain a healthy lifestyle.
Make (the right) food your medicine.
Begin to go up and down the stairs as you have always wanted to!
Master the secret art of healthy eating and a healthy lifestyle.
Take back your life!
Have more confidence in making daily healthy food choices.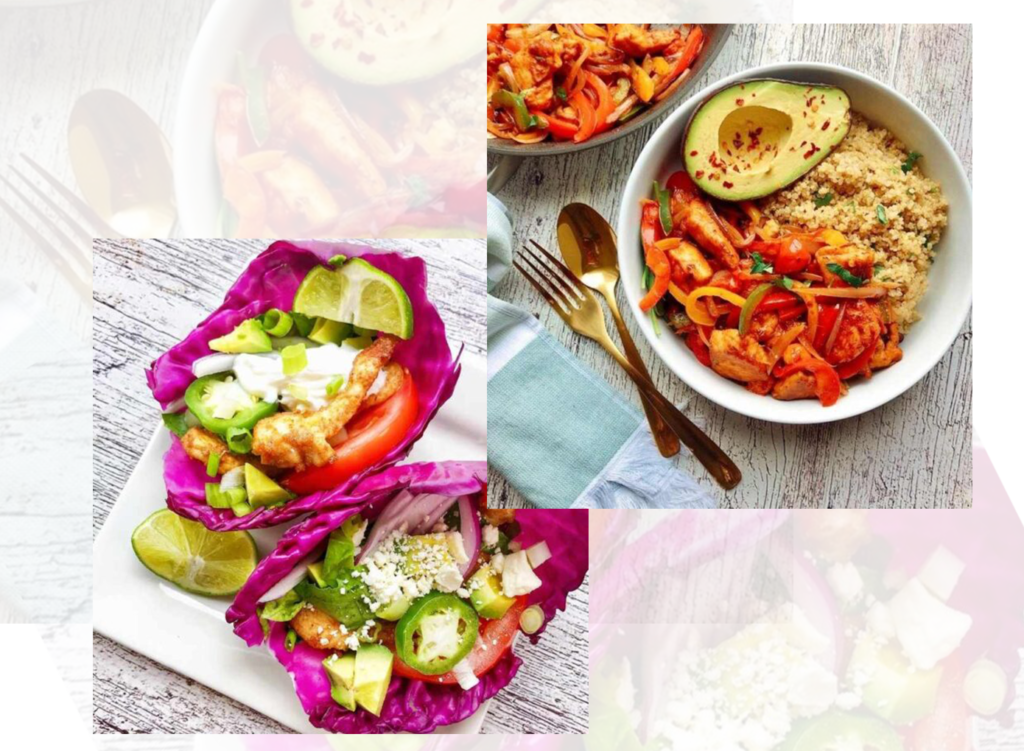 With my little help, you cook yourself healthy!
The COVID-19 is (still) taking an unequal toll on the vulnerable population. This virus is merciless and does not discriminate; we cannot diminish the wreaking havoc. Aren't you worried that it is more than half of the year, and Coronavirus is still here, and there is still no vaccine!
WORK WITH ME 1-ON-1
Let's create a strategy that will transform your unique health need. My 1-2-1 nutrition and wellness coaching is for ladies ready to embrace their Stellar Health. If that's you, then hop on a clarity call with me. Usually, the price for this is $1997, but with everything going on, (I mean the COVID Pandemic), with only $777, you can snag my 3-month package. That's about $250 a month!!! Email me and I will send you my availability.
NOTE: Please make sure to email me first, to book a 15-minute clarity to determine if you are a right candidate for this opportunity.