Chocolate Lava Cake.
If you are like me then maybe you bake cakes less often, here's the thing: whether you don't like to bake cakes because they are cumbersome (like yours truly), or perhaps you cannot be left alone with baked cakes whenever you bake them, and then you tend to do it less often. Or simply you have no interest in cooking any kind of dish at all. No matter what your case is, I suggest you learn one or two simple yet delicious cake recipes that will save the day like the molten chocolate lava cake. It is a classic, moist, yummy, and easy to make. This took 25 minutes! This this photo on Pinterest! ⤵️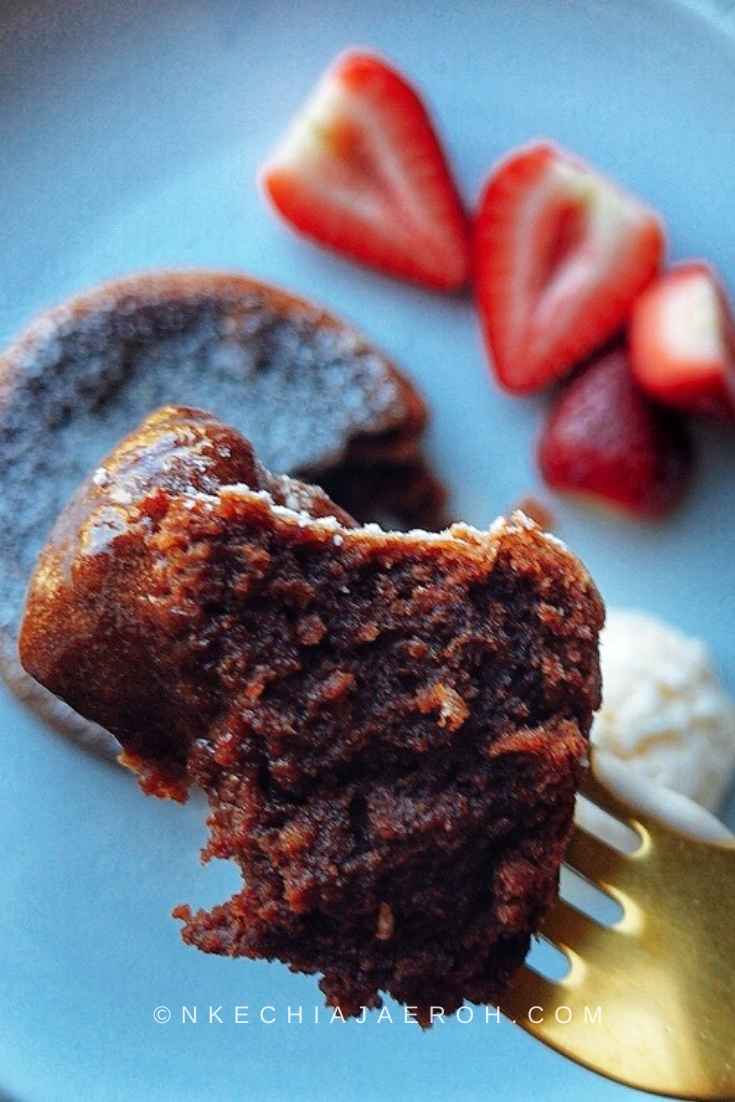 Wear or Borrow a Baking Cap.
One of the things this COVID-19 pandemic has taught me is the beauty of improvising, I mean the fabulousness of DIY. My daughter's birthday was in March, she wanted unicorn cake, the world was in lockdown, and I DIYed the best chocolate lava cake instead. Despite the lockdown, I had all the ingredients for the lava cake, why? Because they are readily available (and easy to make)! In other words, please go wear a baking cap or just borrow one because I am going to help you score some points with this cake!😊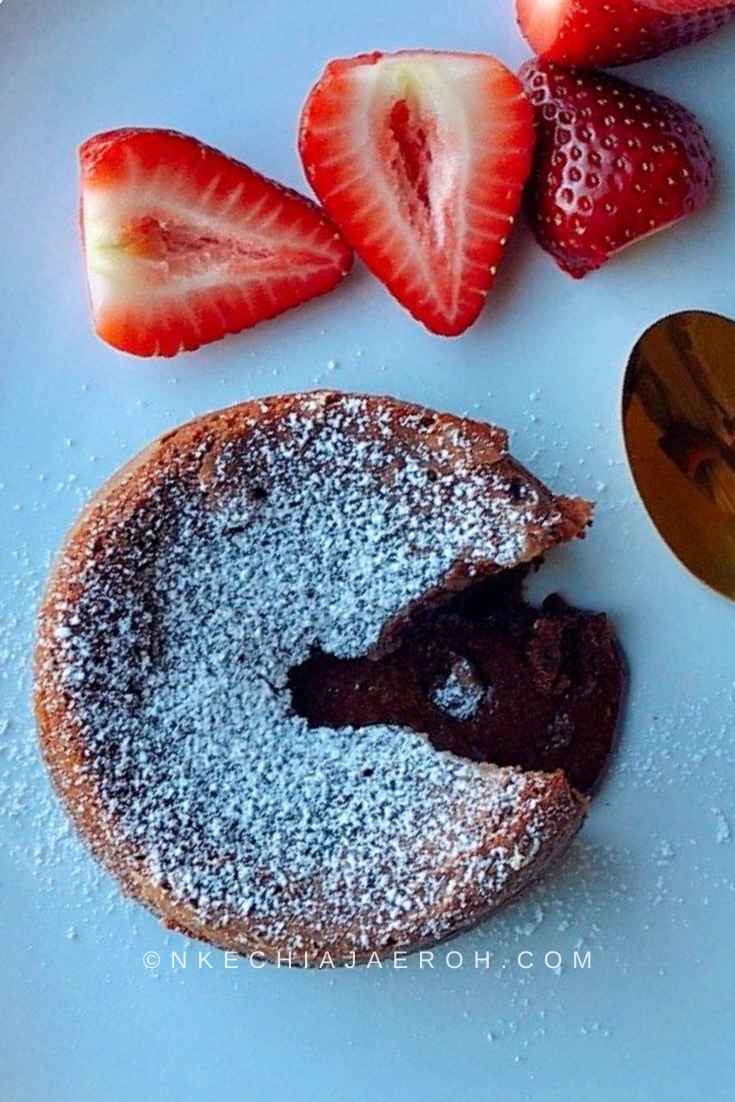 The Best Chocolate Lava Cake.
Aside from the ingredients, one of the most important things that make this cake unique is the ramekins, aka the baking pans. Rarely are molten cakes baked in regular baking sheets; they are typically baked in small containers referred to as ramekins. Most ramekins are 8 oz, but mine (from Pioneer woman) is 16 oz ramekins. This way, two to three people share a cake, well yeah.🤷🏾‍♀️
In case sharing a small cake would cause a fight in your household, definitely go for the smaller ramekins – each to one, if possible, the 4oz ones! As a rule, always grease or spray oil the ramekins, then dust them in flour.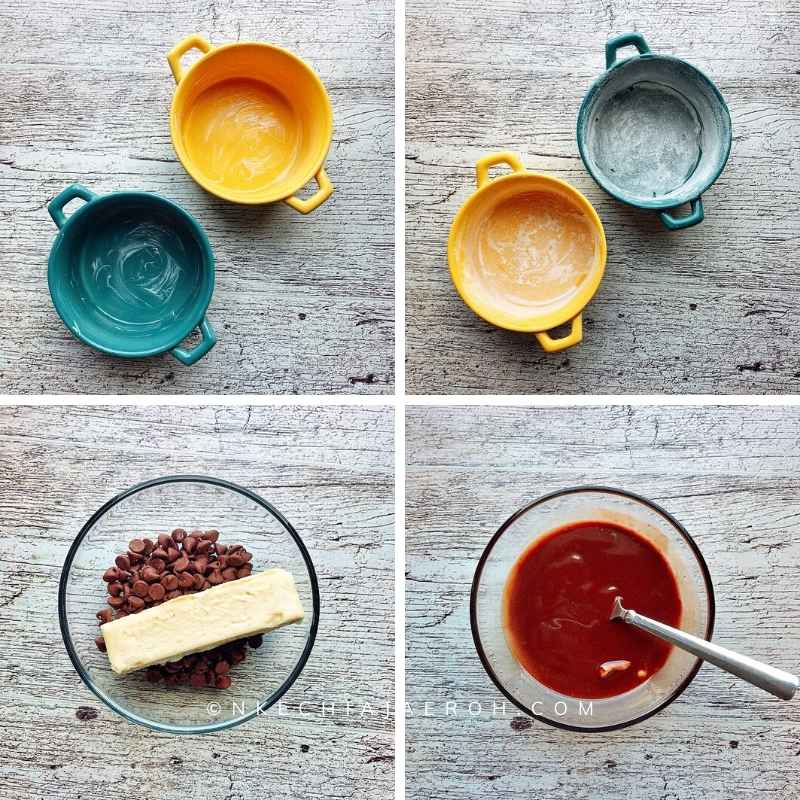 The Easier, the Better.
Whenever I ask my son to do a chore, he tells me that he would start with the easiest task! With this whole homeschooling amid of Coronavirus, I have been working with him to realize that all chores are easy and doable (at least if you believe)! And in the view of this entire lava cake making, I am happy to inform you that all of its tasks are simple! In other words, you have nothing to worry about.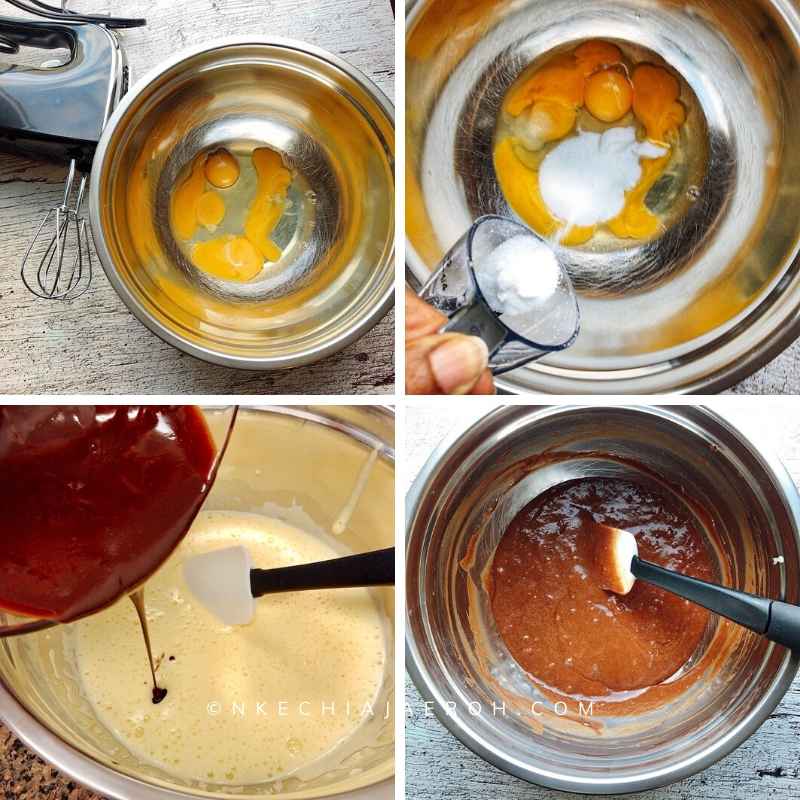 Chocolate lava cake, also known as molten chocolate cake, is super easy to make. With chocolate, eggs, sugar, and butter on hand plus 20 minutes, you are well on your way to one of the most decadent desserts.
Click To Tweet
In a word, all you need is mix, mix, scoop, and these are ready for the oven.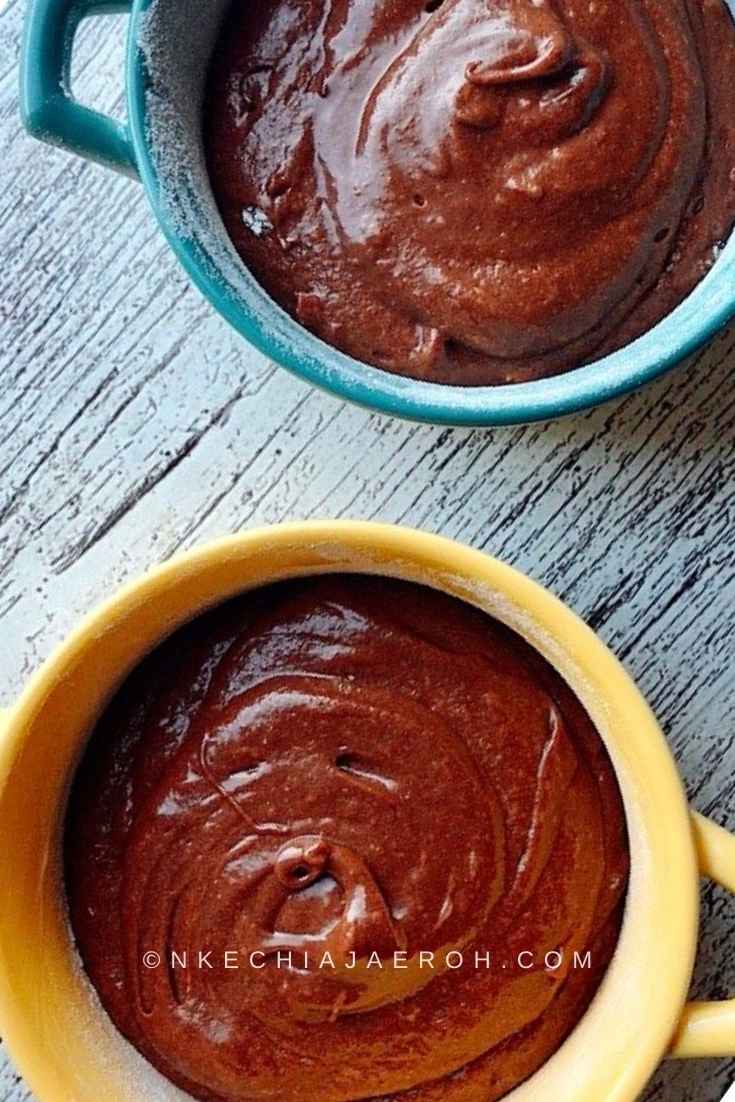 Warm and Comforting.
As I mentioned earlier, I used 16 oz ramekins instead of 8 oz, which is favored for making this recipe. As a result, I bake this for 17 minutes exactly, and they were perfect! Remember that the baking time will change depending on the size of your baking dish, aka ramekins. Now it is your turn to make these, and be careful not to finish one by yourself, because they can be addicting.  This this photo on Pinterest! ⤵️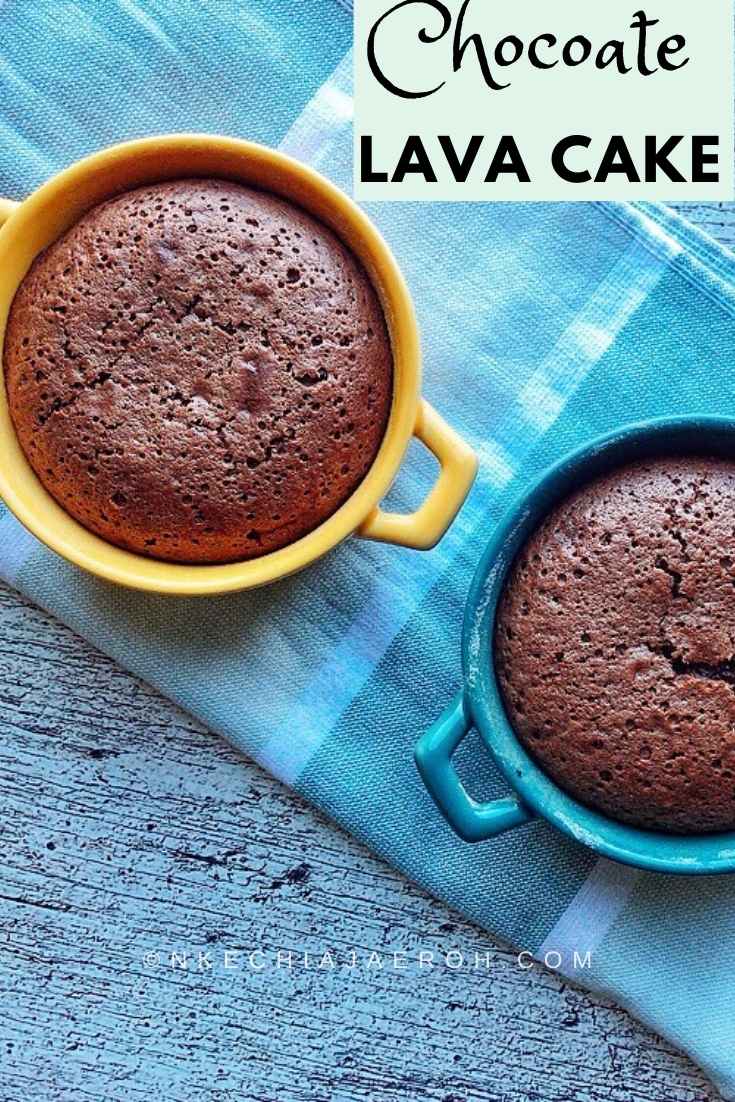 The Best Chocolate Lava Cake Recipe.
I must say that this recipe is worth the hype, especially if you make it yourself. The first time I had a chocolate lava cake was in a restaurant, but this one, right here, that I made by myself is everything! It's warm, comforting, satisfying, and of course, chocolatey! Click To Tweet
This recipe originated in France but well known across the globe; it also has different names under its belt – molten chocolate cake, and chocolate moelleux are one of the frequently used ones aside chocolate lava cake.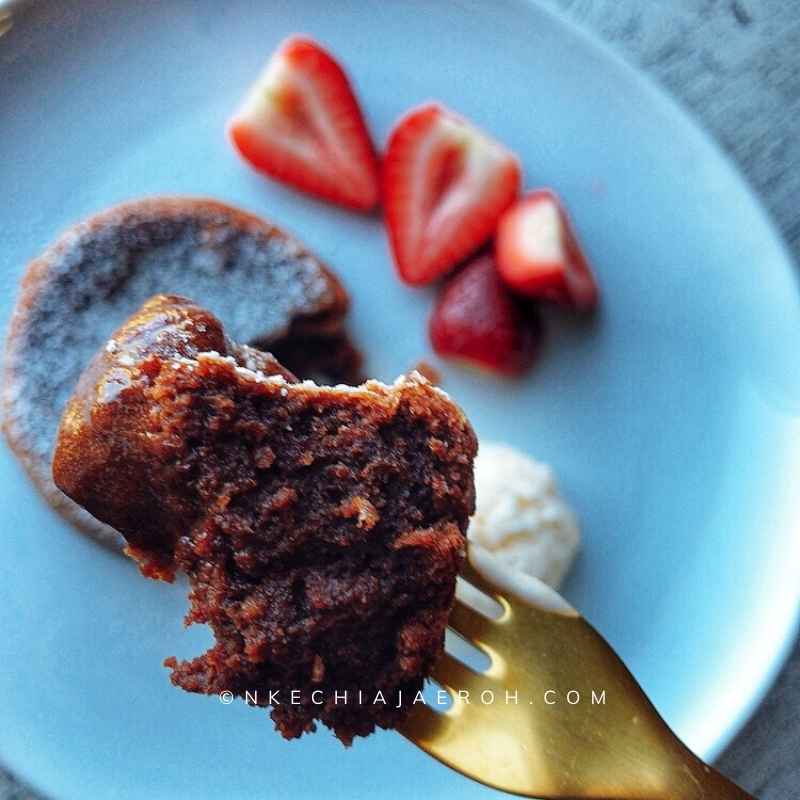 Am sure you are ready to make this baby, let's ride on!
Print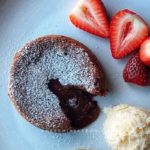 Easy to Make Chocolate Lava Cake
---
Description
This chocolate lava cake recipe is hands down one of the best! It's warm, comforting, satisfying, and of course super-duper chocolatey! Also known as molten chocolate cake or chocolate moelleux, this recipe originated in France and yet enjoyed across the globe today.
---
1 cup of chocolate chips
1 stick of butter
2 whole eggs
2 yokes
¼ cup of sugar
¼ teaspoon of salt
2½ – 3 tablespoons of flour
1 teaspoon vanilla extract
---
Instructions
Preheat oven to 450.
Grease the ramekins, and flour them, then set aside
Melt the chocolate and the butter (I used the microwave 20 – 30 seconds); use a fork to mix if not well dissolved after that time.
Add the eggs to a big bowl, add the sugar, and salt. Beat together with the electric mixer for about 5 – 6 minutes or until fluffy, (whipped) and lightly lemon in color. (Check my picture)
Add the melted chocolate into the whipped eggs, and vanilla extract, gently combine or fold in. Then fold in the flour as well, ensure that everything is well incorporated.
Pour the batter into the ramekins; ensure to divide batter in equal sizes. This way, they will bake evenly.
Bake in preheated 450F oven for 16 – 18 minutes (I baked mine for 17 minutes). Bake less if using smaller ramekins.
Remove from the oven and serve immediately. If you allow to cool completely before serving, the lava in the middle may harden. Remember, the purpose of this cake is to have the runny chocolatey center, and if you wish, serve it with ice cream.
Notes
No need to microwave the chocolate and butter for more than 30 seconds.
Regarding the baking time; it usually depends on your ramekins. I used big ramekins (16 oz); if you are using the usual 8  or 4 oz ramekins the baking time would decrease to about 10 or even 8 minutes or lesser. Bottom line keep eyes on them as soon as you place them in the oven, and keep your oven light on so watch the progression.
Do not over bake.
Prep Time:

8 minutes

Cook Time:

17

Category:

Dessert

Method:

Baking

Cuisine:

French
Keywords: Molten cakes, Lava cakes, Decadent chocolate cake recipe, Moist and gooey chocolate cake recipe, Chocolate moelleux, Chocolate molten cake, Easy Chocolate lava cake recipe
Recipe Card powered by
PLEASE SHARE THIS POST – please share this post and give me a 5-star review of this dish! This really helps my blog out, your support from my heart. It means a lot!
Also, I want to thank you so much for reading. I do appreciate the time you spend here with me; I can't wait for you to try this recipe! Please keep me posted whenever you do make this. Don't forget to comment below, and let me know what you think about this easy peasy cake recipe.
If you love this recipe, then check out my other plantain related recipes, such as:
As well as my savory recipes such as Chicken and carrot stir-fry, and Nigerian Meat pie. And also, my light and lovely recipes!
So, I started an online healthy Lifestyle community, and if you are currently eating healthier or planning to do. As long as you desire to get a result, I will love to invite you to join us. Cook Yourself Healthy, aka CYH helps you to learn how to cook, not just 1 but up to 50 healthy meals. This way, you stay on top of your healthy living goal and make your food your medicine.
One More Thing: I did something, I started on Instagram! Yippee! It took me forever; here we are, let's connect.