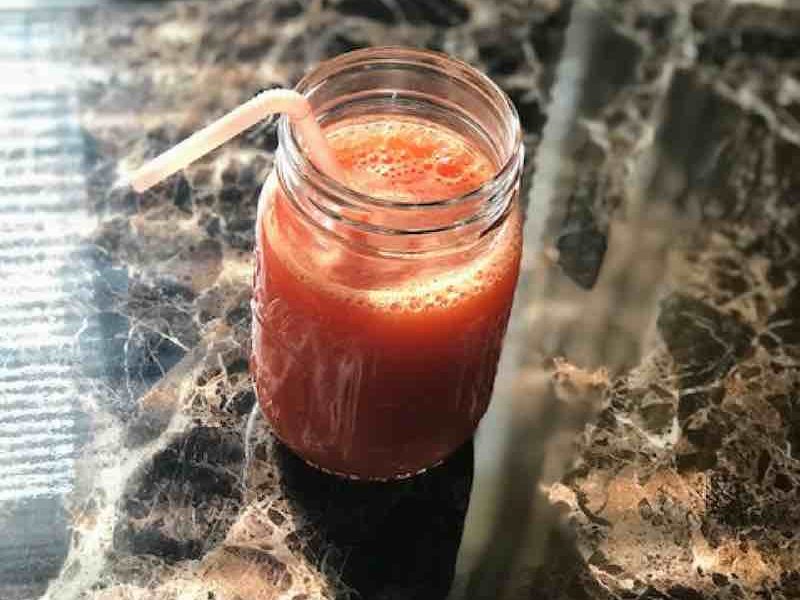 The Most Refreshing Minty Watermelon Carrot Drink Ever!
Back in Abuja Nigeria, we used to make homemade carrot drink; a blend of carrots, water, some lemon juice and a dash of honey, and I loved its freshness and lightweight.
Eventually, I expanded my carrot drink to now include other fresh summery fruits and veggies that I love. In the first place, I am a sucker for everything watermelon. I adore carrots, also I love me some mint, cucumber, and lemon as well; indeed this drink is a truly a combination of some of my favorite ingredients. In reality, though, this minty watermelon carrot drink has found its golden place in my heart; it is not going anywhere anytime soon. I love its invigorating, tangy, sweet and minty tastefulness.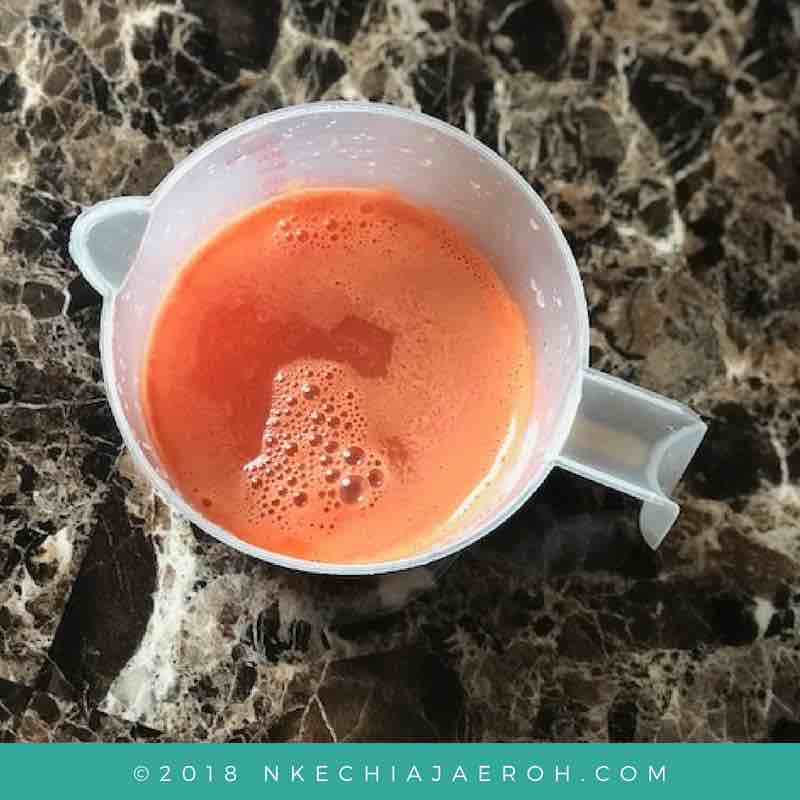 A little confession: I love this drink so much that I started the merriment of the 2018 Mother's Day celebration with this goodness in my hand and my laptop on the other hand. Because on "Mothers' Days," I usually enjoy my favorite things and put my legs up😊
In short, you can never go wrong with this my minty watermelon carrot freshness whether it's a Mother's Day, Father's Day, Birthday, Graduation Day, Promotion day or any day. For the most part, this drink is an instant enjoyment to all that find it.
By all means, if you love watermelon, you will adore it, and if you don't, then the cucumber, carrots and minty taste will make you an instant fan. In other words, this is all you need to cool off the sun of the summer.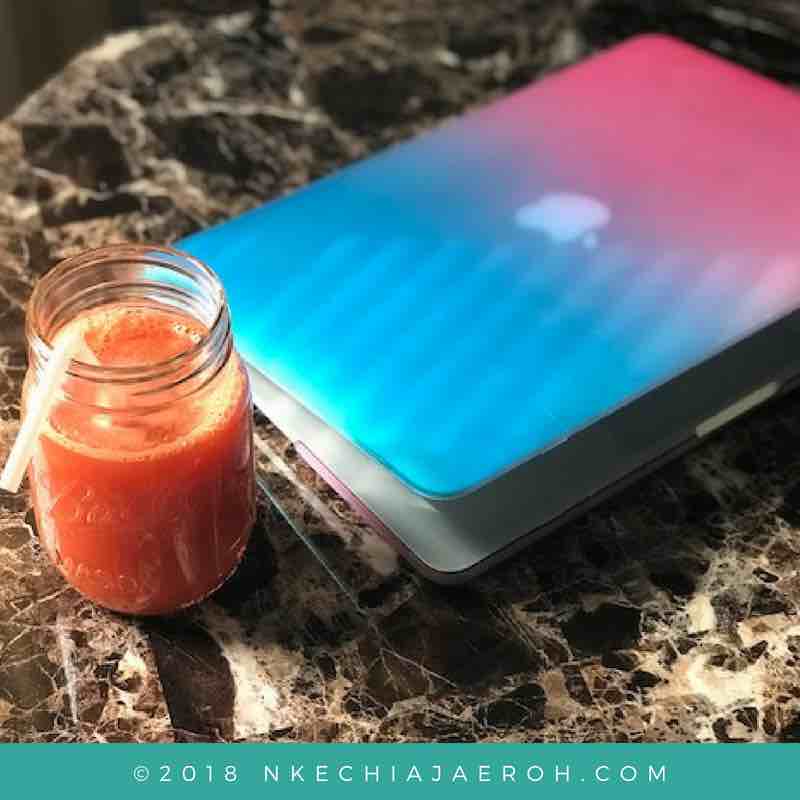 How to make Minty Watermelon Carrot Drink:
1.    Watermelon; usually this would depend on the amount of drink you desire to make. For almost a 12-oz jar, I would use 1 and half a cup of (cut) watermelon
2.     Cucumber is really great for this drink. You will enjoy coolness of cucumber this way even if it isn't your cup of tea. I would normally cut half of a whole cucumber and use in order to get ½ a cup.
3.    Carrot is super nutritious and high in beta-carotene, vitamin K, some fiber and other antioxidants. For the quantity of drink mentioned earlier, you will need about ½ cup of cut/shredded carrots.
4.    Mint leaves; in effect to make this drink minty you will need to use mint leaves. And three mint leaves will do the job. Mint is a good source of protein (who would have thought?). It also contains Dietary Fiber, Vitamin A, Vitamin C, Riboflavin, Folate, etc.
5.    Honey (optional). I personally love to add a teaspoon or half of honey for extra sweetness.
6.    Lemon juice; I love to add 1-2 tablespoon of lemon juice for tangier tasting minty watermelon cucumber drink. You can totally skip it or even replace this with a ½ teaspoon of ground ginger if you so desire. (I wouldn't use both at the same time).
7.    Finally you will need some water as you blend everything up. About ½ cup of water would be perfect.
Refreshing Minty Watermelon Carrot Drink Recipe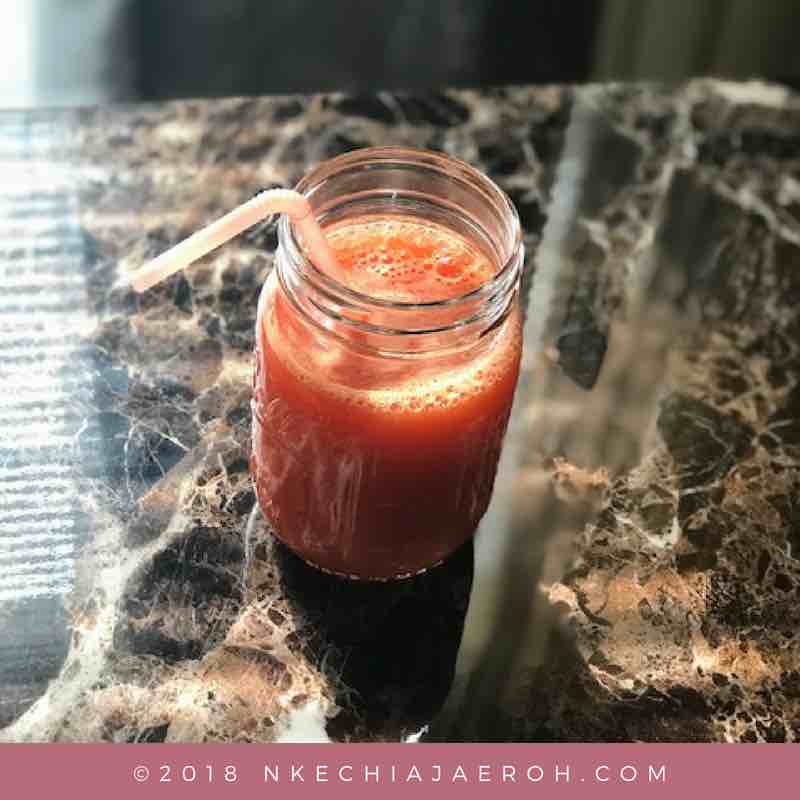 Ingredients
1 & ½ cups of watermelon (preferably cut)
½ cup of cucumber or half of a whole cucumber
½ cup of shredded carrots
Three mint leaves
Two tablespoon lemon juice (feel free to replace with ½ teaspoon of fresh ginger if you do not like lemon)
1-teaspoon honey (optional)
½ cup of water
Instructions
Place the ingredients into your blender, not a food processor. I love my blender (affiliate link). Be sure to add the ½ cup of water as well.
Blend it up until everything is smooth; now don't blend it too long to avoid it becoming a sauce.
Place your drainer in a bowl and pour your juicy goodness through, gently separating the pulp from the drink. You can stir or press the pulp inside the drainer to get out all the "juice."
Woo-hoo! Your minty watermelon cucumber lightweight drink is ready. This should make about one 8-oz jar. Enjoy.
Notes
You can use a "juicer" instead of a blender, and it would come out perfectly fine. You will probably need more ingredients for that. But personally, I love to make this drink the old fashion way. 😊
https://nkechiajaeroh.com/nigerian-kitchen-plus/light-and-lovely/minty-watermelon-carrot-drink-recipe/
© 2018 NkechiAjaeroh.com All Right Reserved.
With love,