Healthy Watermelon Lemonade.
You need this healthy watermelon lemonade recipe, am dead serious. This global pandemic is reminding me not to take anything for granted. First of all, I have always had a special love for watermelon, yet, I have in many times before now taken this health-improving fruit for granted. I grew up in Nigeria, and it is scorching, one of the things that save the day is fresh, delicious, watermelon. I may be wrong, but I do think we get watermelon all year round in Nigeria!
Am so excited to share my easy to make 3-ingredient healthy watermelon lemonade recipe! I encourage you to make plenty, drink some, share some, and save some for later.
Click To Tweet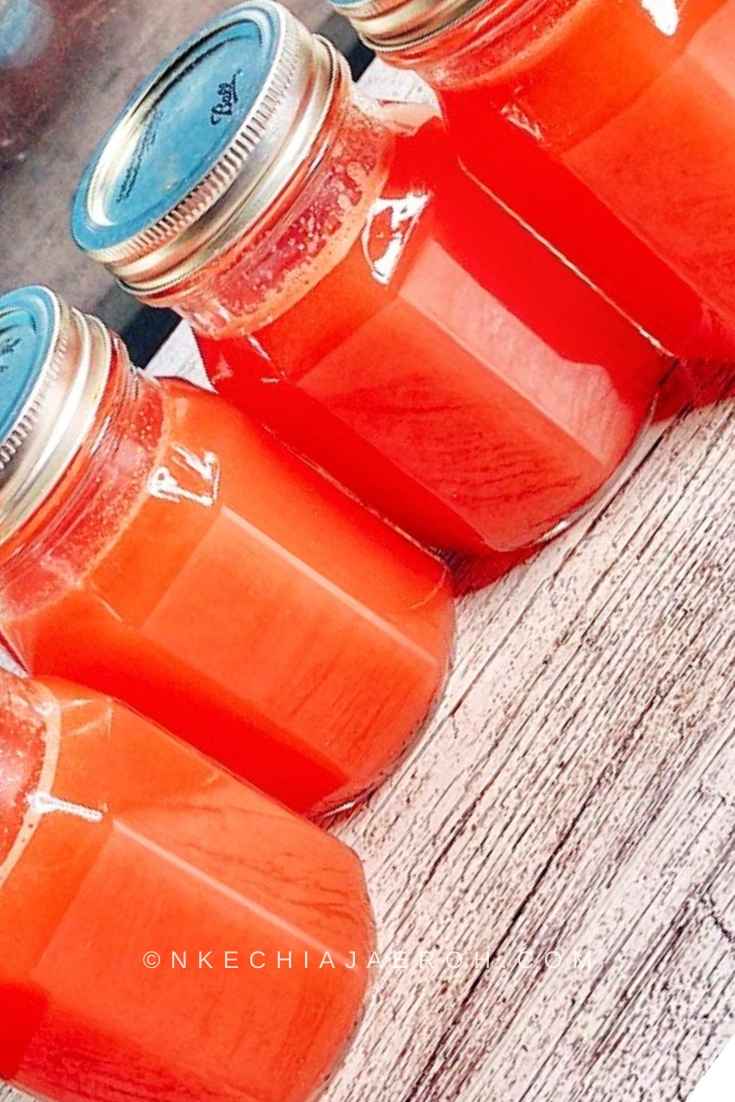 Watermelon Wonder!
Most of the time, we are quick to think that health-improving foods have to be expensive, but that's not always the case. Watermelon is cheap and affordable; it is also nutritious and delicious!
To make this refreshing watermelon lemonade, you will need fresh watermelon! Without further ado, let's check out some of the benefits of watermelon.
Ultimate hydration.
One of the best immune-boosters
It can improve heart health.
May help prevent certain cancers.
Reduces inflammation.
Great for joint and muscle and can reduce soreness.
Excellent for eye health, and many other things.
Lemons on the other hand;
Improves hydration.
Incredible source of vitamin C.
Helps the body to fight off infections and re-infections
Great for preventing kidney stones.
Equips your body's immune system,
Superb for digestive health and the skin, among other things!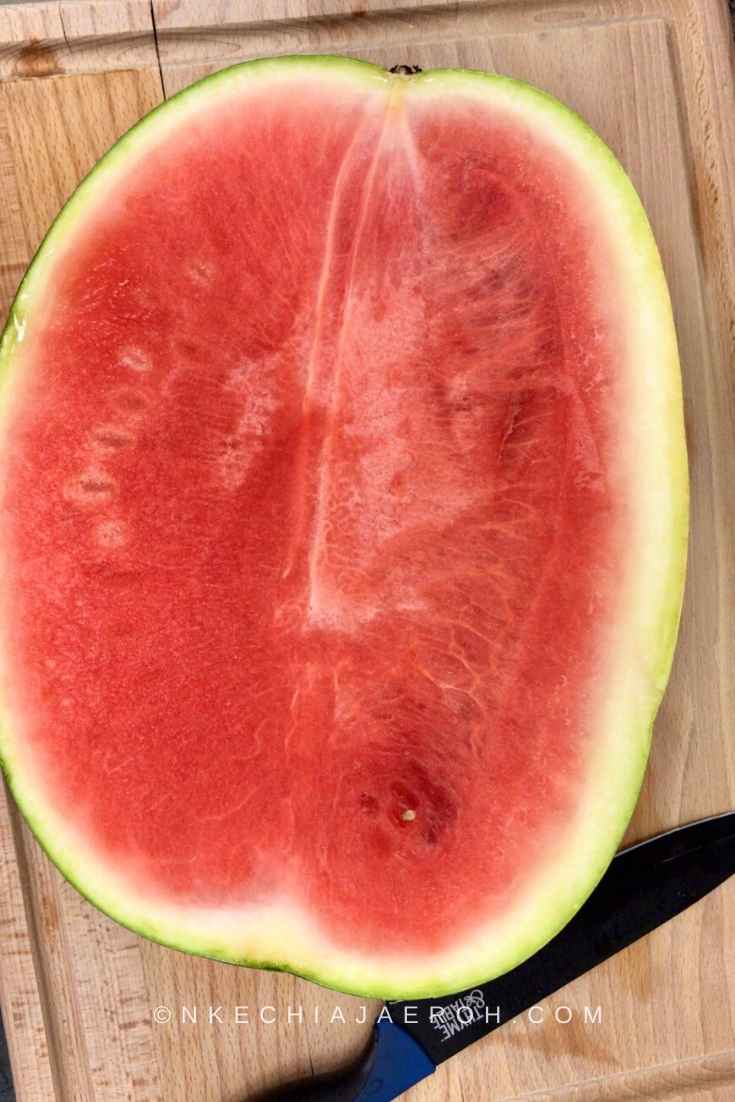 Make this healthy watermelon lemonade.
Here's the deal: we cannot ask for any better drink at this time of the pandemic than this one! This immune-boosting healthy watermelon lemonade is super-duper easy to make, and with only 3 ingredients, meaning, you can make them with your eyes closed.
First of all, the ingredients – cut watermelon, peeled lemon, and honey, plus water.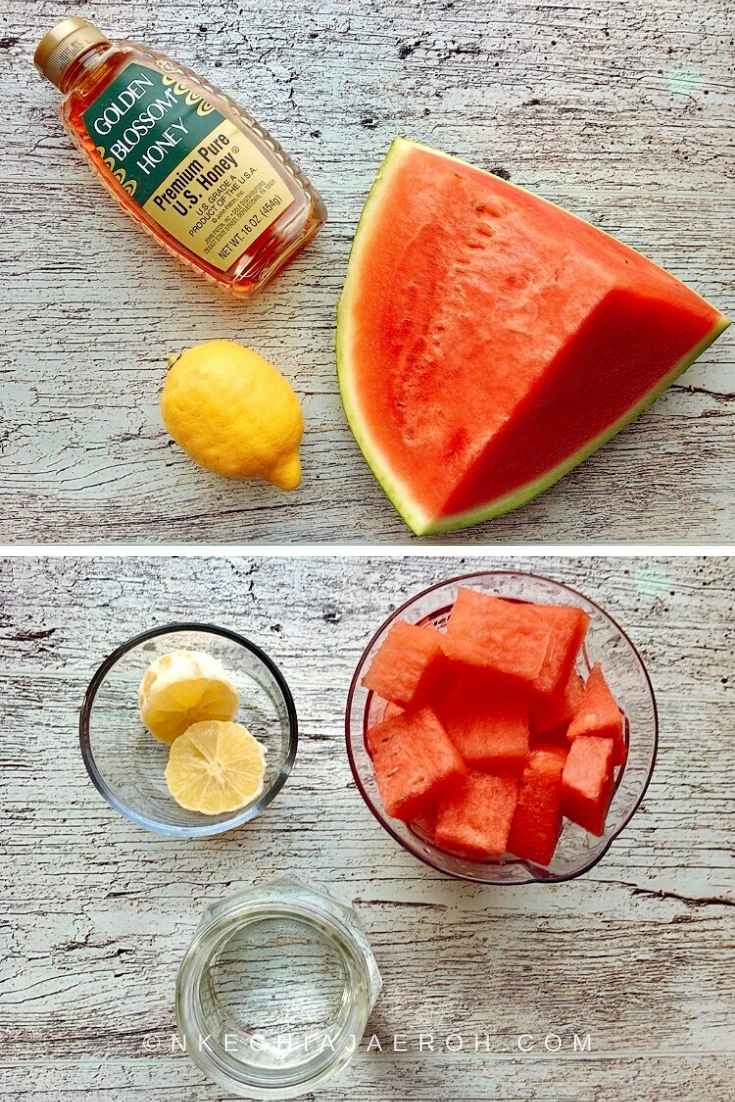 Simple ingredients require easy equipment.
Similarly, you will require a blender, a sieve, plus 10 minutes! Nothing more; nothing less.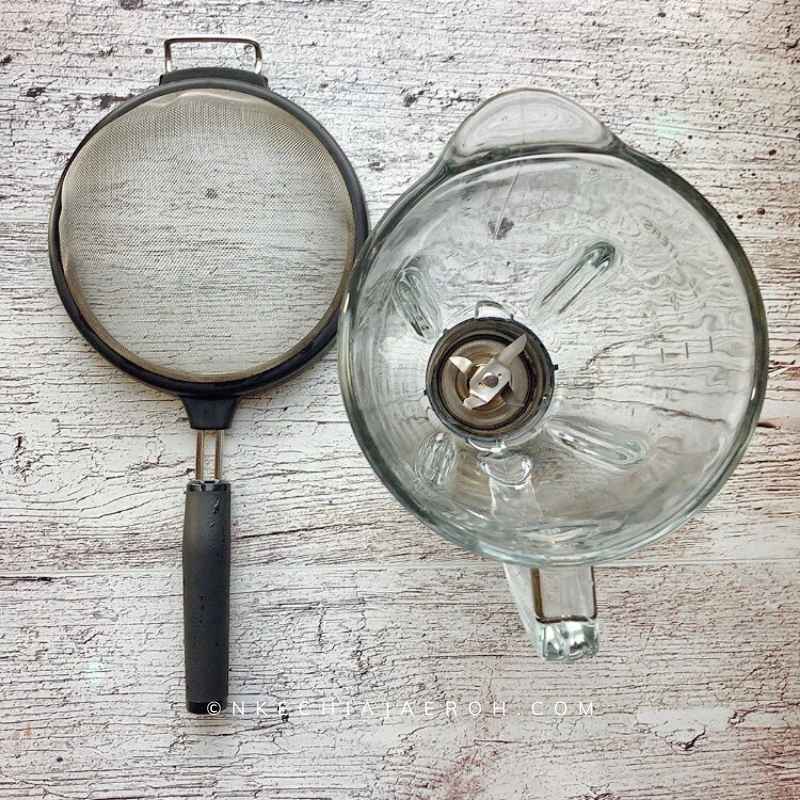 Blend and Sieve.
This drink was the drink of choice for my kids last summer (2019), you may not believe this, but I actually made this accidentally, as I was racking my brain to come up with a sugar-free lively summery drink, and since then we have never looked back. This deliciously healthy watermelon lemonade has consistently been on the menu in my house.
Blend the watermelon, do the same for the lemon, sieve; I have always been asked if it is necessary to sieve? In reality, do what's best for you; I love mine to feel smooth. If you do not mind pulps here and there, then you can forget about sieving.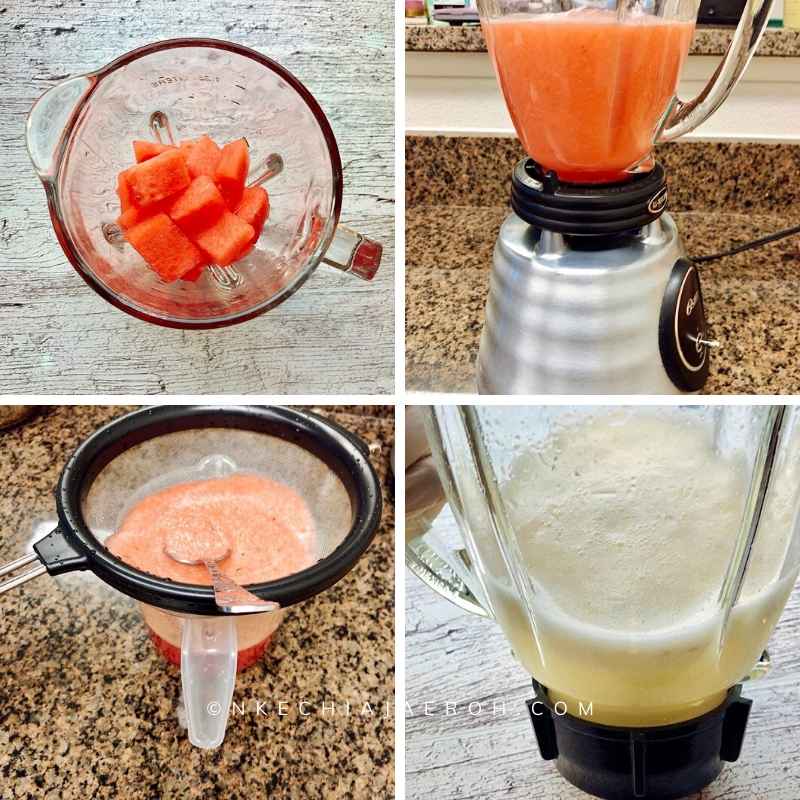 Watermelon juice, lemon juice, and honey for a win!
Fortunately, with this recipe, we can loudly and proudly say, FORGET SUGAR – yeah, fo*k refined sugar or sugar syrup, because we do not need it!
Meanwhile, this is the best step because all you have to do is mix, mix, mix – add the watermelon juice, and lemon juice into a big cup/bowl. Stir in the honey.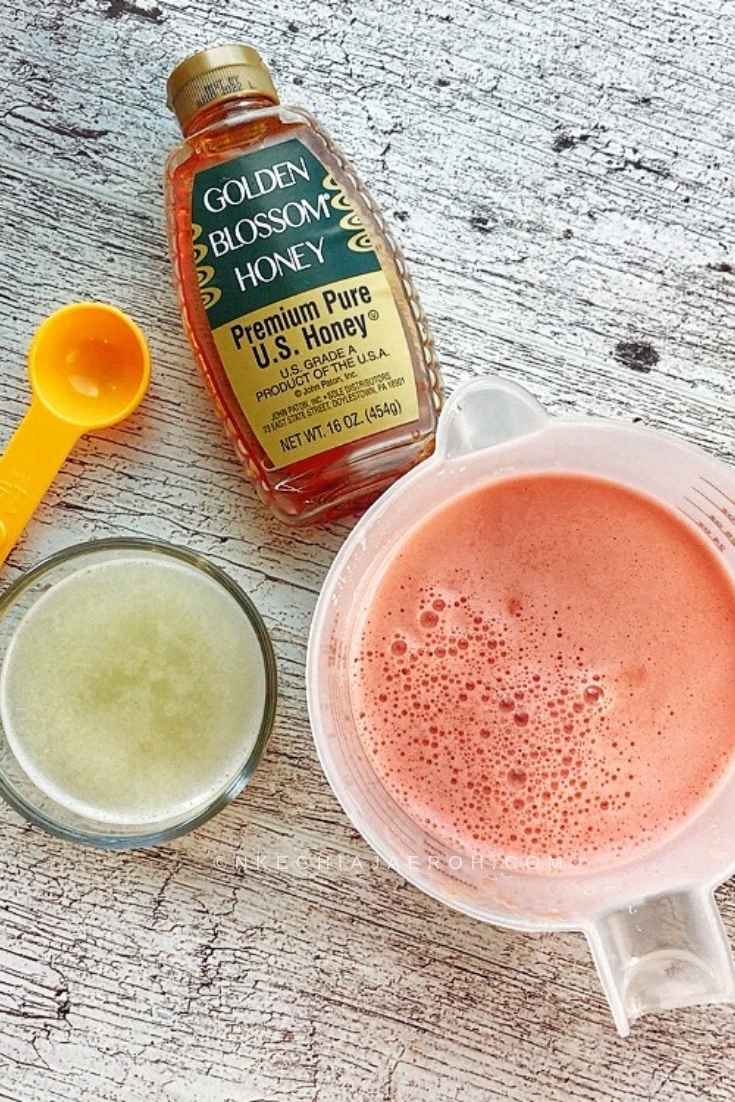 Healthy Watermelon Lemonade is a Winner!
When life gives you watermelon on one hand, and lemon, on the other hand, you make watermelon lemonade. This drink is refreshing, invigorating, and immune-boosting, a perfect replacement for your current sugary drink.
Click To Tweet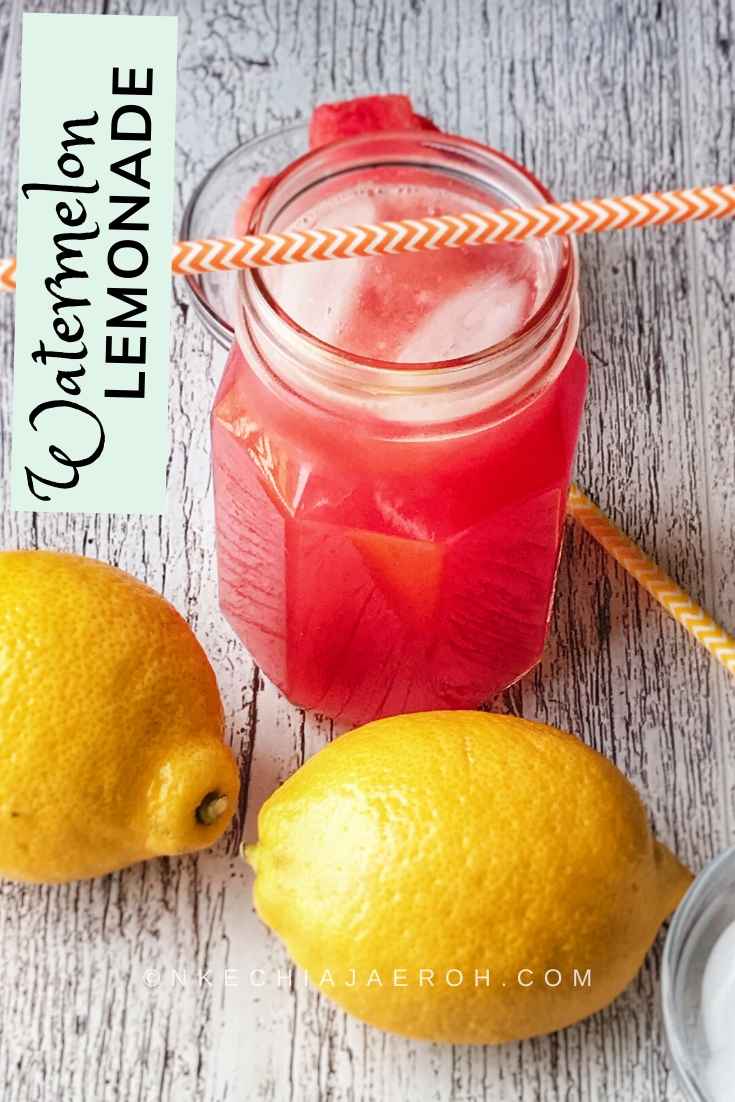 Perfect for Picnics.
Whether you are thinking about a day out with your family in the park, playground, or just an imperfect (quarantine) backyard picnic, please hola at this nutritiously healthy watermelon lemonade as long as you have 10 – 15 minutes under your belt.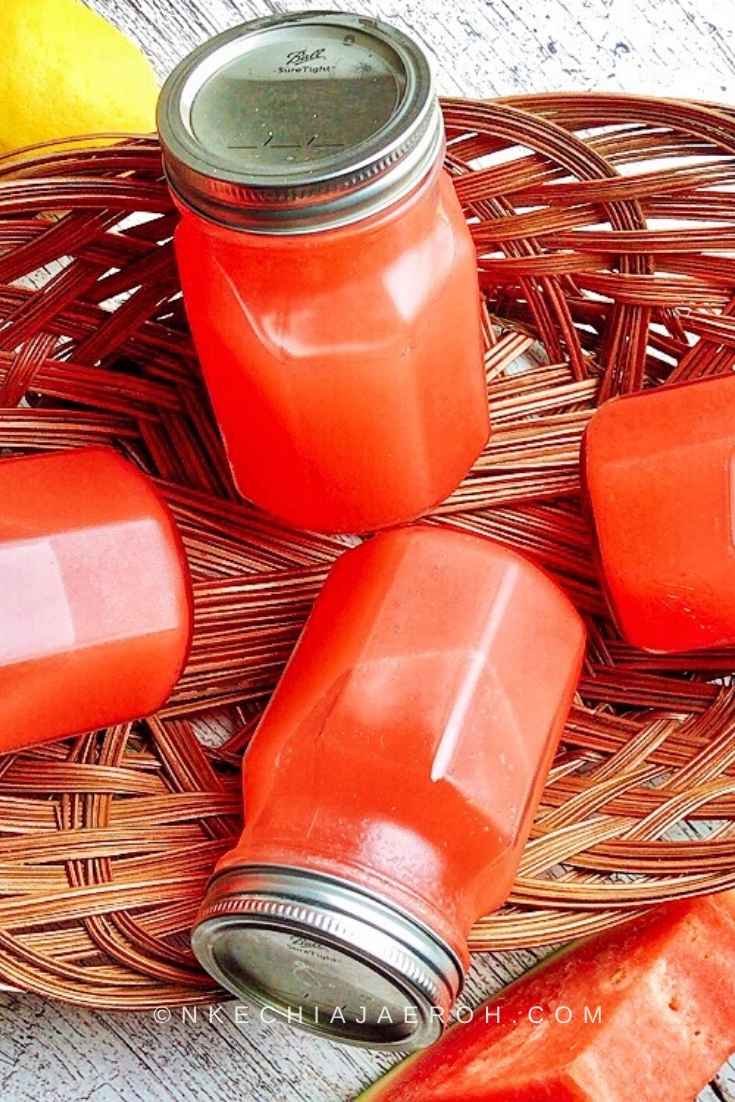 In conclusion, whether you are a watermelon lover like me, a lemon connoisseur, or you simply don't care about either of these fruits, this drink will surprise you. First, you have to give it a chance by making it, second, you will have to drink. Third, i am 100% certain you will enjoy it!
Also, with everything going on in the world, we have to put our best feet forward by focusing on the foods that are great for the body. Do not sleep on watermelon; it is an underrated "medicine." With the threat of Coronavirus, your food must become your medicine and vice versa.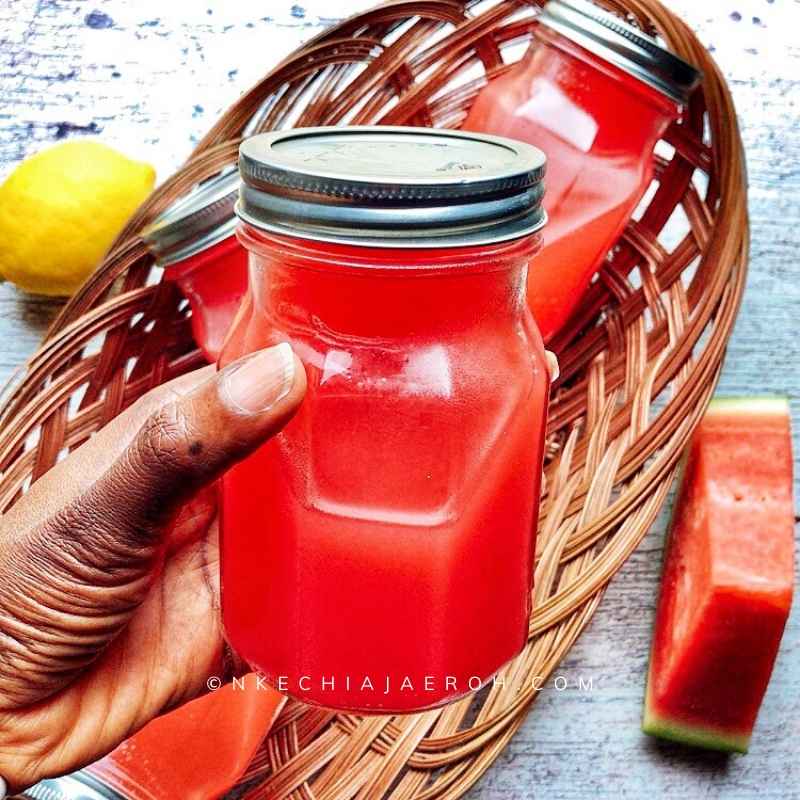 With that said, let's make this ah-mazing drink!
Print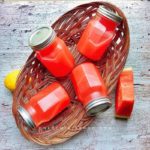 Healthy Watermelon Lemonade
---
Author:

Nkechi Ajaeroh, MPH

Prep Time:

15 minutes

Total Time:

15 minutes

Yield:

3

1

x

Diet:

Low Calorie
Description
This watermelon lemonade recipe is all you need to set the ball rolling for the perfect drink of all time! It is refreshing, invigorating, and immune-boosting. With 10 minutes under your belt, you are ready to enjoy the most deliciously nutritious drink!
---
Scale
Ingredients
1 big lemon (peeled)
2 (tipping) cups of cut watermelon (or just 3 cups)
1-tablespoon honey
2 cups of water
---
Instructions
Wash the fruits before cutting even though they may appear "clean."
Peel the lemon and remove some of the visible seeds. Then add the lemon to the blender blend with 1 cup of water until smooth. Sieve with a strainer; it makes about one cup plus another half cup of "lemon juice water." Set aside.
Add the cut watermelon, add to the blender, and add a cup of water, blend, and sieve, just as you did with the lemon.; this makes about 2 cups of watermelon juice.
Add 2 cups of watermelon juice into a big jar (or bowl), plus ½ cup of the lemon juice water alongside one tablespoon of honey, stir well to combine.
This recipe makes about 3 cups or 2 (12 oz) jars; serves three people (one person to a cup of drink). An adult can drink a 12 oz jar, that's a cup and a half!)
Notes
You can add up to ¾ cup of the lemon water if you this lemonade a little tangier.
Usually, I would use the remaining lemon water to make another set of watermelon lemonade.
If you want it sweeter, add more honey, though I think one tablespoon is well over enough for this quantity! You can add or subtract; make it your way.
Double this recipe to make more.
Category:

Drink

Method:

Blending

Cuisine:

American
Keywords: Sugar-free Lemonade, Watermelon drink, Healthy Lemonade, Watermelon lemonade recipe, Immune-boosting healthy watermelon drink, Kids – friendly healthy watermelon lemonade recipe, Easy to make healthy watermelon Lemonade , Summer drink, Sugar-free drinks
PLEASE SHARE THIS POST – please share this post with your friends, family, and everyone on and off social media land! Give me a 5-star review of this drink – this really helps my blog out, and I appreciate your support from my heart.
Also, thank you so much for spending time with me today reading this post. I hope you can make it; I am sure you will enjoy it! Please keep me posted whenever you do make this recipe. Am curious as to what your best summer drink is, please share with me in the comment below.
If you love this healthy drink, then check am sure with will enjoy my other favorites:
As well as my savory recipes such as Chicken and carrot stir-fry, and Healthy Banana Bread. And also, my light and lovely recipes!
So, I started an online healthy Lifestyle community, and if you are currently eating healthier or planning to do. As long as you desire to get a result, I will love to invite you to join us. Cook Yourself Healthy, aka CYH, helps you to learn how to cook, not just 1 but up to 50 healthy meals. This way, you stay on top of your healthy living goal and make your food your medicine.
One More Thing: I did something, I started on Instagram! Yippee! It took me forever; here we are, let's connect.
Hope you stay well, and safe!