Join my Afro-Fusion Community! (plus free resources)
Don't just eat healthy, eat heart-healthy. Get my exclusive heart-healthy recipes when you join my community.
FREE RESOURCES TO HELP YOU UP LEVEL YOUR HEALTH.
5 SPINACH SALAD RECIPE BUNDLE
They say, "you don't win friends with salad." I say with these 5 refreshing and delightful salads, you will win your health, and all the friends in the world. First, you win your health back; then, you win your friends and family.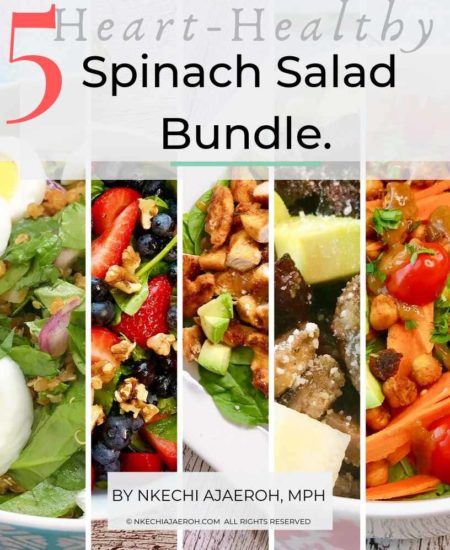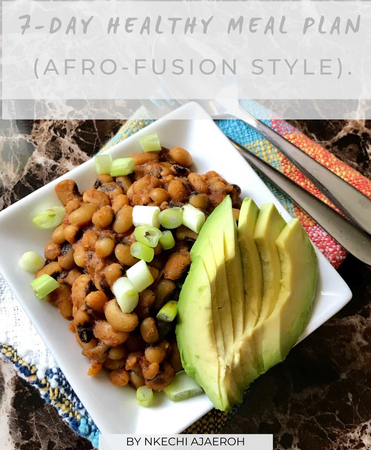 7-DAY HEALTHY MEAL PLAN
This FREE seven-day meal plan includes; breakfast, lunch, and dinner all planned out for you.
You and I know that "if you fail to plan, you plan to fail," according to this old adage. This equally includes what we eat.
Healthy eating is much easier with meal planning.
Never go a day without already knowing what you desire to eat.
THE POWER BLEND
This recipe is meant to remind you to give back to you, aka take care of yourself.
This is a vegetable blend/drink like no other.
Gives you more energy
It is heart healthy
Powerful antioxidants
Anti-inflammatory properties
Improves memory
Controls cholesterol
Reduces heart disease
Lowers blood sugar
Promotes digestive health.